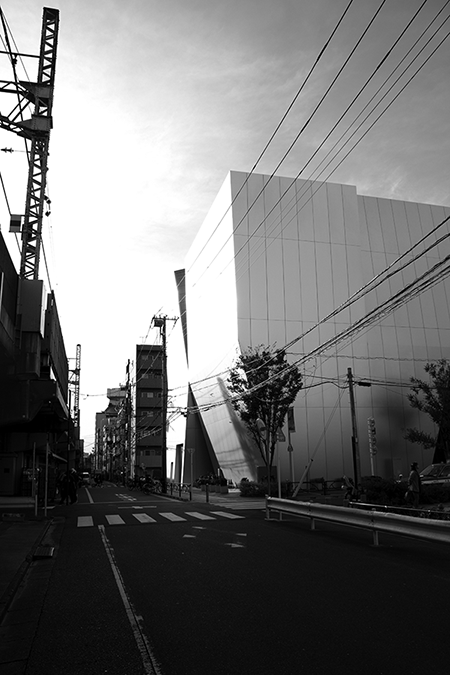 Name: Hokusai Museum
Kind: Museum
Location: 35°41'45.93″ N 139°48'01.54″ E
Address: 2-7-2 Kamezawa, Sumida ward, Tokyo 130-0014
Phone: 03-5777-8600
Site: hokusai-museum.jp
The Sumida Hokusai Museum in Ryogoku is an interesting little stop. There are various levels of admission – a small free gallery, and larges ones at $18 and $26.
To get there, take the JR Chuo-Sobu line to Ryogoku Station (JB21), exit north or west, and head west. You will pass the massive Edo-Tokyo Museum on your left, and a few blocks up on your left, in a small, non-descript aluminum-looking bldg. is the Hokusai Museum.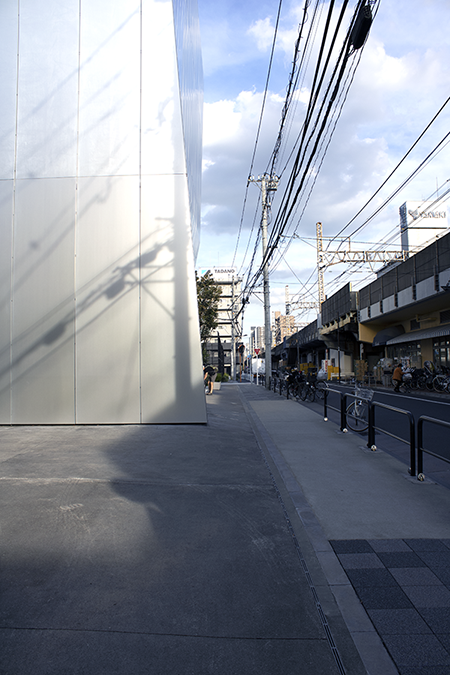 Hokusai was Japan's most famous painter who lived in the 16th century. He is best known for a ukiyo-e style of wood block painting, including his most famous work, 36 Views of Mt. Fuji. and Fine Wind, Clear Morning.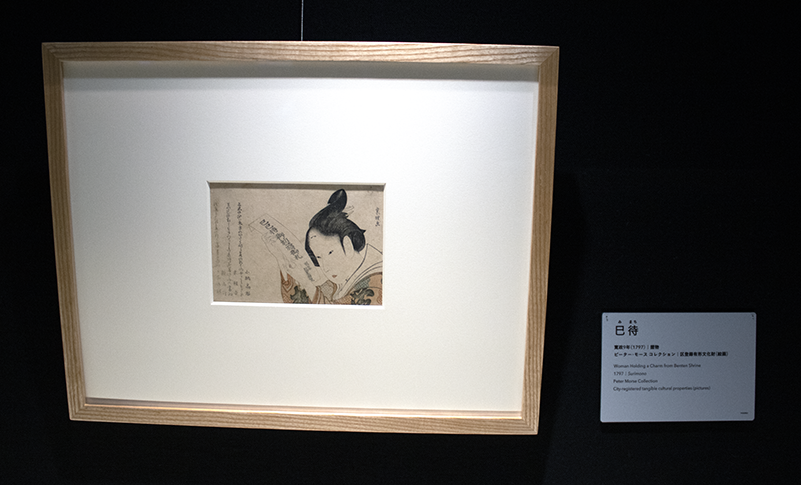 As a footnote, Ryogoku Station is one stop east of Kinshicho, another area worth checking out.
There's lots to do in this area – known as Sumida. The Sumida River and walks are to the west, Tokyo Sky Tree is to the northeast, and there is also a Japanese Sword Museum 2 blocks to the northwest at the Former Yasuda Garden, which is free. There is also the massive Ryogoku Kokugikan sumo museum just south of the garden and just north of the station. Tokyo Sky Tree's location was deliberately planned so that it would have spectacular views from this garden. One block northeast of that is Yokoamicho Park, also worth a look. During the Great Kantō earthquake of 1923, 44,000 people were killed in the park when it was swept by a firestorm. There is also a tiny park just behind the Hokusai Museum with spectacular views of Sky Tree.
The Edo-Tokyo Museum is a spectacular feat of engineering, and is not to be missed. Admission is reasonable at $18 and well worth it. The inside of the museum is a massive recreation of an Edo-period village including a massive wood bridge, traditional Japanese houses, and all sorts of exhibits. Be sure not to miss it while in the area.
2 blocks north of Edo-Tokyo Museum is a very nice, albeit somewhat expensive hotel, the Dai-ichi Hotel Ryogoku. A block north of that is another museum, the Great Kanto Earthquake Memorial Museum.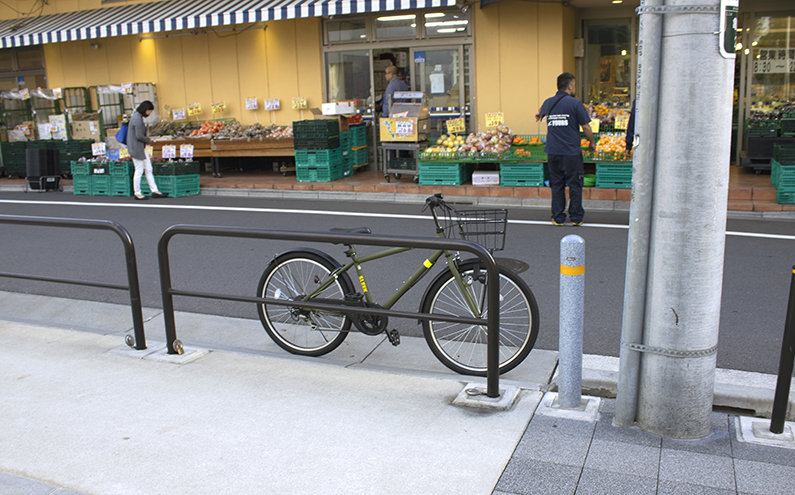 There's also a nice organic grocery right across the street from the Hokusai Museum.
There is also a seperate Hokusai Museum in Nagano, northwest of Tokyo, and a gallery at the Museum of Fine Arts, Boston.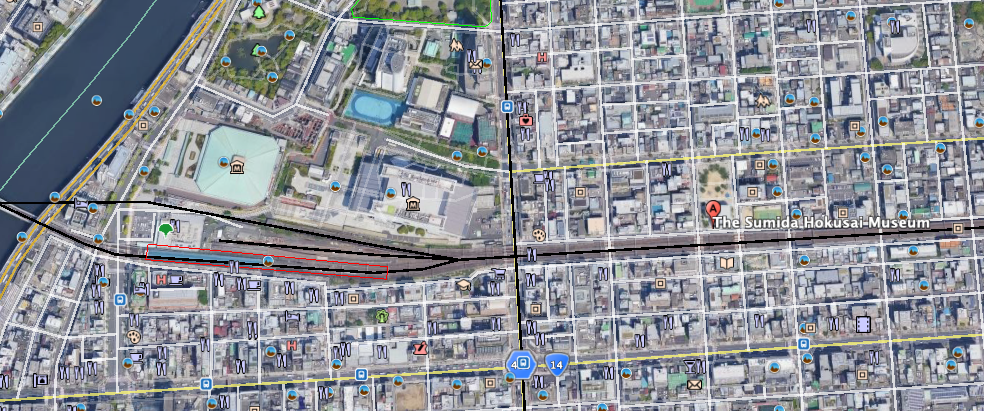 Hokusai Museum, shown at the red marker on the right. Ryogoku Sta. is to the left. The sumo museum is the bldg. with the green roof just north of the station. The Sumida River is on the left.
LINKS
https://whenin.tokyo/Sumida-Hokusai-Museum
https://en.japantravel.com/tokyo/sumida-hokusai-museum/35523
https://en.wikipedia.org/wiki/Thirty-six_Views_of_Mount_Fuji
https://www.rome2rio.com/s/Tokyo-station/Ry%C5%8Dgoku-Eki
https://en.wikipedia.org/wiki/List_of_railway_stations_in_Japan
http://www.tokyo-park.or.jp/park/format/index087.html
http://www.tokyo-park.or.jp/#googtrans(en)
https://en.wikipedia.org/wiki/Ch%C5%AB%C5%8D-S%C5%8Dbu_Line
https://en.wikipedia.org/wiki/Kei%C5%8D_Line
https://www.mfa.org/exhibitions/hokusai
http://greatkantoearthquake.com/index.html
VIDS
https://www.youtube.com/watch?v=4KGxFp6Vg18