Name: Hibiya
Kind: Town/City
Location: 35°40'27.73″ N 139°45'45.92″ E
Station: Otemachi Station on Toyko Metro Subway or Hibya Station (Chiyoda Line, Hibiya Line).
Free Wifi: Yes
Our Rating: ⭑⭑⭑⭑⭑
Worth it? Absolutely do not miss it, no matter what.
Last Updated: 2/2/21
©2019-2021 tenmintokyo.com
Hibiya is a small area of eastern Tokyo sandwhiched south of the Maronuchi/Imperial Palace area, but north of Shimbashi to the south. Ginza is just to the east.
The main street is called Hibiya Dori or Rt. 409. Hibiya is home to many very upscale hotels, restaurants, and shops. There is also a huge park – Hibiya Park – just on the west side of Hibiya Dori with dazzling gardens, lakes, an open-air concert hall, and several public tennis courts. There is also a Metro subway station – Hibiya Station – on the Hibiya Line and Chiyoda Line. If you're looking for a good hostel, you can check out https://wiseowlhostels.com/tokyo/ just across from Hatchobori Station on the Hibiya Line just to the east.
WISE OWL HOSTELS TOKYO 3-22-9 Hatchobori, Chuo-ku, Tokyo
Tel: 03-5541-2960 Fax: 03-5541-2961
Tokyo Metro Hibiya Line・Keiyo Line「Hatchobori station」
30-sec walk from B1 or A1 Exit.
A great stroll or bike ride can be had from approx. 35°40'17.74″ N 139°45'23.26″ E all the way north to the Imperial Palace along Hibiya Dori Ave. There are epic hotels, glittering shops, and endless restaurants. In the evening in particular, this makes a great little diversion. At the very north end near the Imperial Palace is the upscale Tokyo Midtown Hibiya shopping + dining complex.
A quick turn to the right (east) a few blocks south of the Imperial Palace Moat takes you right into Yurakucho Station and Ginza on the JR and Yurakucho lines. There is also a jumbo-sized Tully's Coffee with free charging ports right across from the moat at ground level on the street. The small stone sentry towers on the street corners around the moat date all the way back to the 1600's and are popular spots for wedding photos.
Tokyo Midtown Hibiya doesn't disappoint.
You can also also get here from Akasaka by heading west and then turning south near the old Ministry of Justice bldg.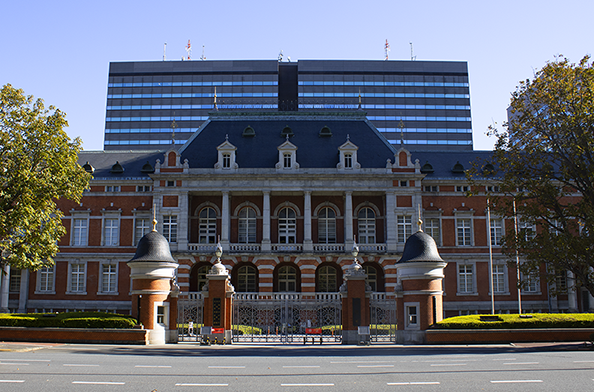 The Old Ministry of Justice Bldg. just north of Hibiya.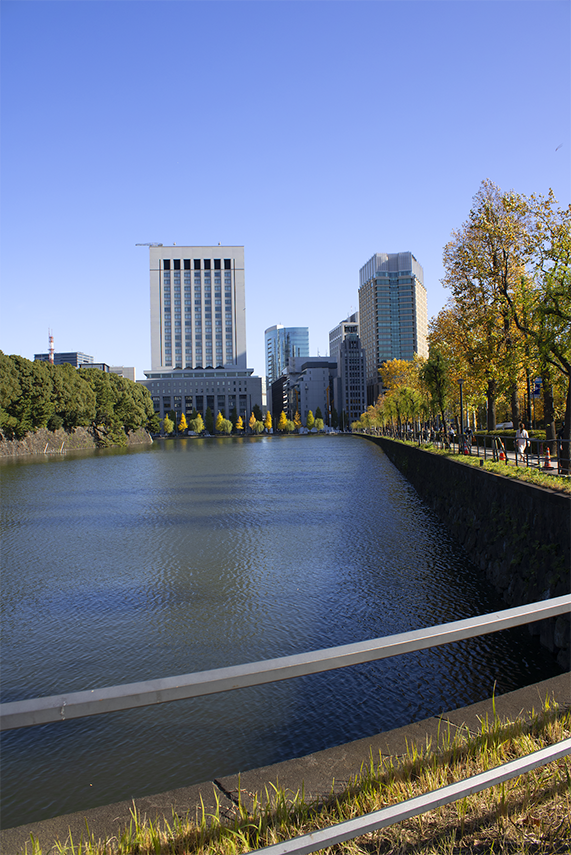 From the Old Ministry of Justice Bldg. head south along the moat. The Imperial Palace is out of view on the left. Hibiya is straight ahead.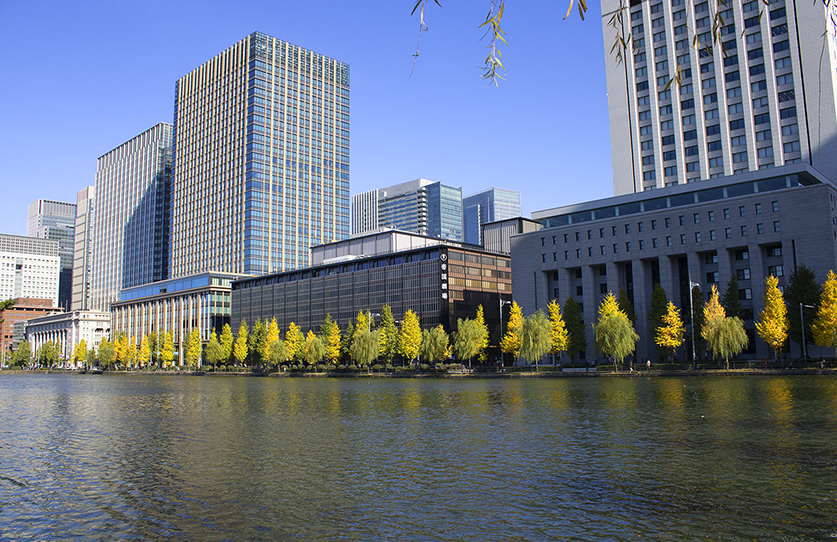 Turn left for an epic walk along Hibiya Dori.
If you go just a little further north, you can turn right into Tokyo Station 2 blocks to the east. Just to the north are more luxurious hotels, and another small park.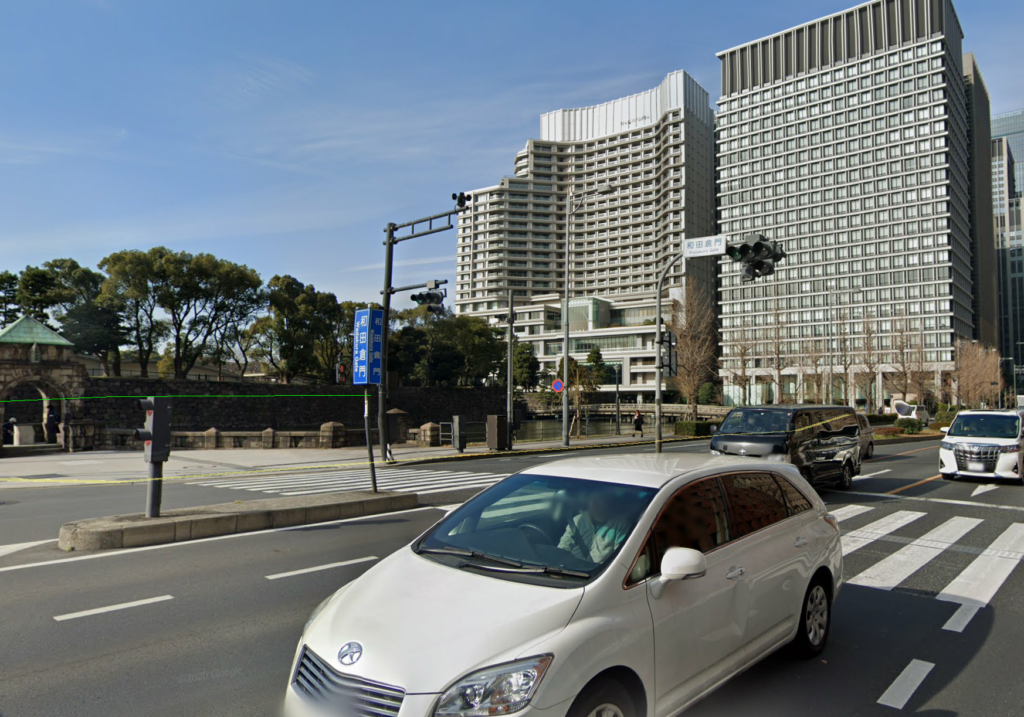 Hotels to the north of the Imperial Palace. A 17th century stone sentry post is on the left.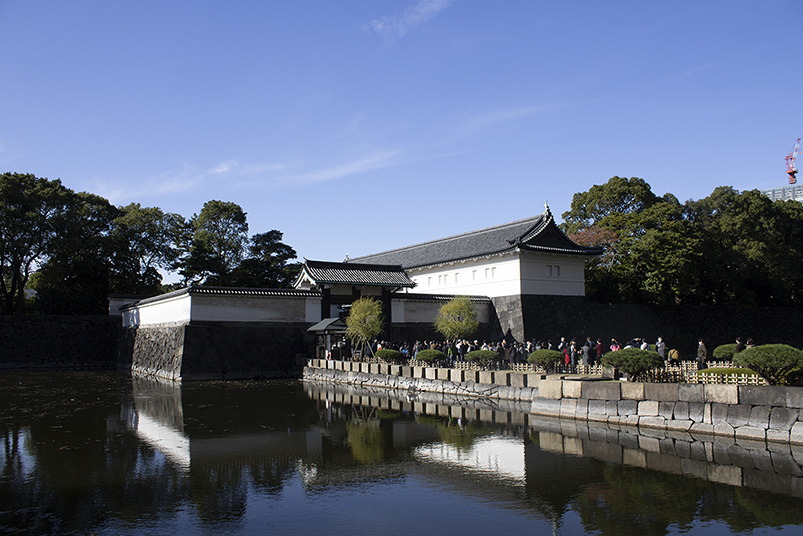 Imperial Palace just north of Hibiya.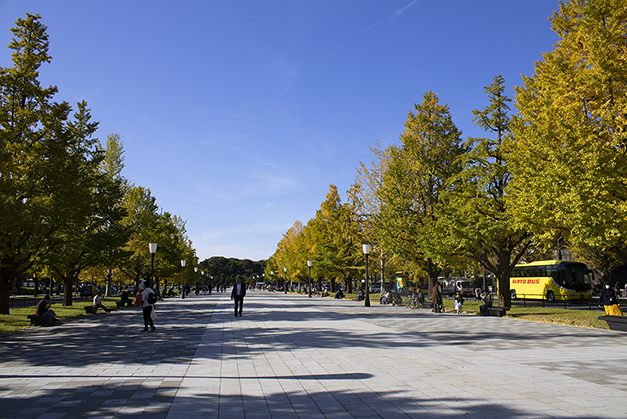 A small park between Imperial Palace and Tokyo Station.
Well, that's it. Enjoy exploring and walking around Hibiya. There's lots of great stuff to see and do here. Here's a Metro subway map: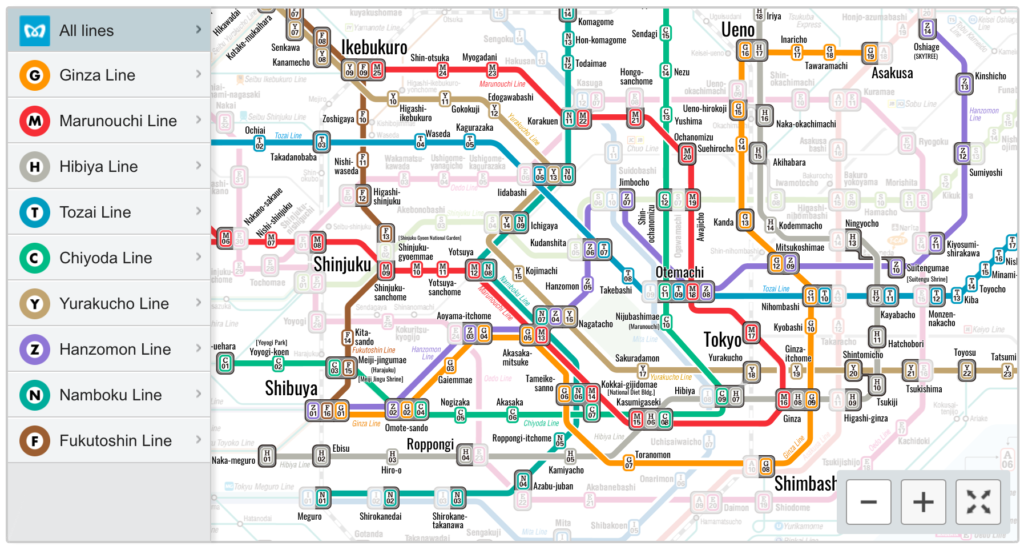 Additional Photos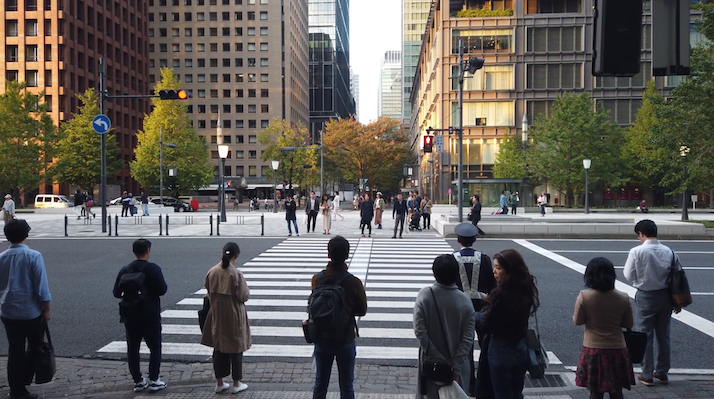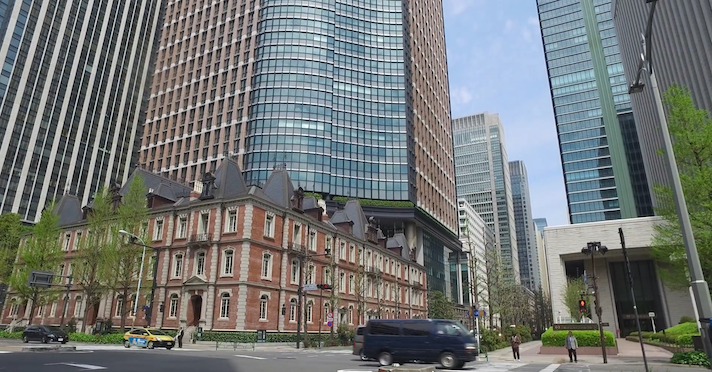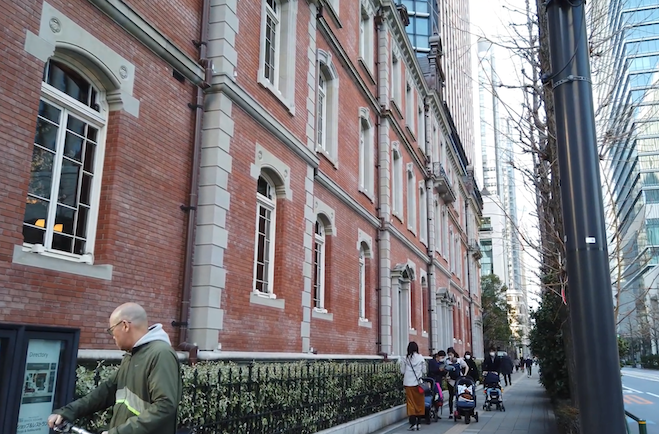 LINKS
https://en.wikipedia.org/wiki/Hibiya
Dai-Ichi Seimei Building + DN Tower 21
VIDS