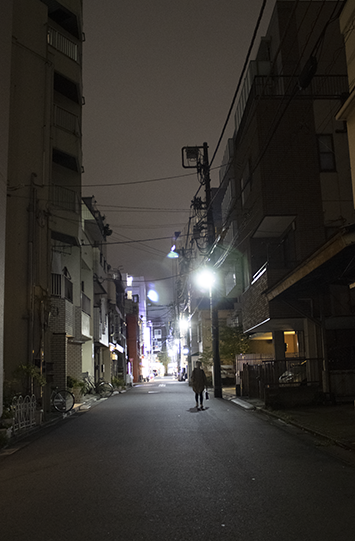 Name: Sumiyoshi
Kind: Town
Location: 35°41'20.39″ N 139°48'56.42″ E
Station: Sumiyoshi Station on the Hanzomon Metro Line
Worth it? For a quick peek.
Updated: 9/25/2020
©2019-2020 tenmintokyo.com
Sumiyoshi is a small town in east Tokyo just to the south of Kinshicho – about 8 blocks. It's just northwest at the intersections of the Yokojikken River and Onagi Rivers. There's a spectacular view of Tokyo Sky Tree from the bridge on the intersection of these two rivers – the Onagigawa Clover Bridge.
It is the 12th stop (Z12) from the western terminus (Shibuya) on the Hanzomon Metro subway line. Kinshicho Station is stop #13 (Z13). Oshiagé/SKYTREE is just 2 more stops to the east and is the eastern terminus for that line.
There's not a lot to do here, however there are some things worth noting:
Sarue Park is just to the east a few blocks and well worth a stop. Kinshicho and Komedia just to the north are definitely worth a stop.
The stroll down Rt. 50 (Shin-Ohashi-Dori) to the east is quite nice.
About .6 miles along Rt. 50 to the east is the Moon Station Hotel capsule hotel – a very futuristic, clean capsule worth a look.
Head further east and you'll enter Ojima – and 1.75 miles to the east from Sumiyoshi Sta. is the huge and spectacular Ojima Komatsugawa Park – along the banks of the Arakawa River – Tokyo's largest. The Arakawa River also has a massive jogging/cycling trail along its banks, which in fact, runs all the way north to Itabashi. The round trip walk from Sumiyoshi Sta. to the large park and back is around 4 miles – a nice short walk or jog.
Sumiyoshi, Kinshicho, and Komedia are all close enough together that you could cover them all + the parks in a day trip.
Tokyo Sky Tree is just a short 1.5-mile walk north, on foot from Sumiyoshi Sta. – also well worth a look.
As a footnote, just to the southeast of the Onagigawa Clover Bridge is the Center for Tokyo Raids and War Damage – a museum. Unfortunately their website is Japanese-only.
Enjoy.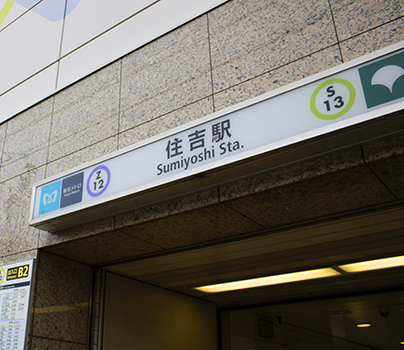 Sumiyoshi Metro/Toei Subway station.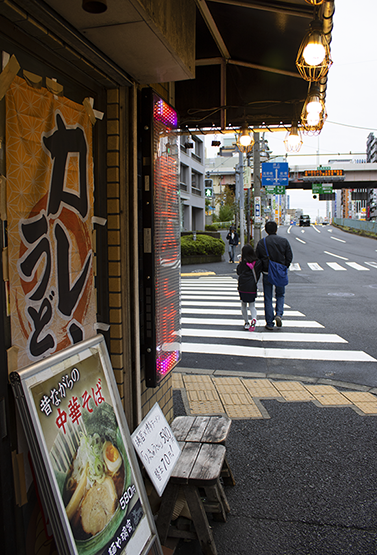 Walking east in Ojima towards Ojima Komatsugawa Park along Rt. 50.
LINKS
https://en.wikipedia.org/wiki/Sumiyoshi_Station_(Tokyo)
https://tokyocheapo.com/locations/east-tokyo/sumiyoshi/
https://www.gotokyo.org/en/spot/1152/index.html
https://moonstationhotel.jp/en/
http://www.tokyo-skytree.jp/en/
https://www.youtube.com/results?search_query=Moon+Station+Hotel
https://www.gotokyo.org/en/spot/898/index.html
https://en.wikipedia.org/wiki/Center_of_the_Tokyo_Raids_and_War_Damage
VIDS
https://www.youtube.com/watch?v=IpRTqEtJsYs