What: Venchi
Kind: Store
Where: Ginza, 2 blocks east of LUMINE – 35°40'21.50″ N 139°45'53.81″ E
Station: Yurakucho
Our Rating: ⭑⭑⭑⭑⭑
Worth it? Yep.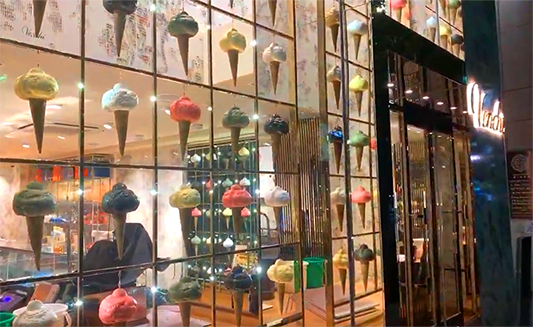 A chocolatier established in 1878 – Venchi – has a great store in Ginza. They also sell ice cream, gelato, and other delicacies.
The store is 2 blocks east of the Yurakucho LUMINE complex. To get there, get off @ Yurakucho Station, head northwest to the large LUMINE bldg, cross the street to the west, and then head west for about 2 more blocks. It's on your right.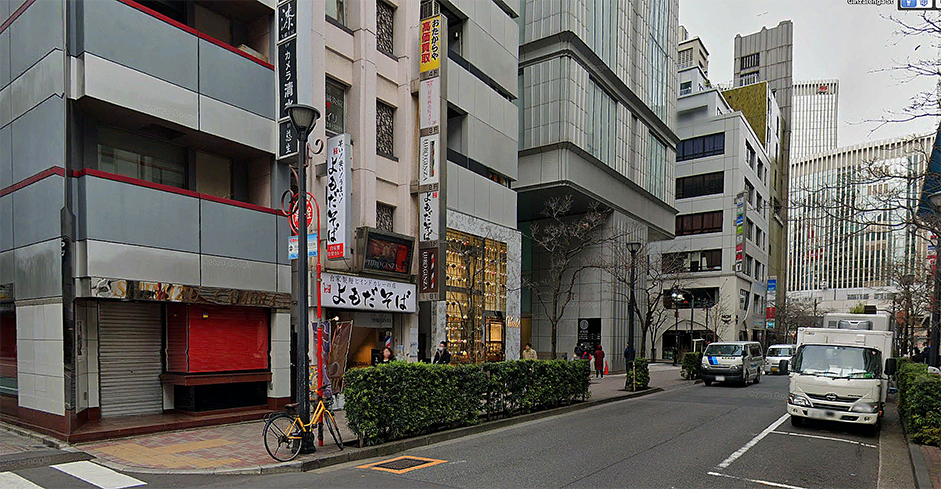 The large LUMINE bldg. is at the end of the street shown above. Venchi is the 3rd shop from the left shown in this photo. Facing west.
There is also a new one in Otemachi One to the northwest, and one in Ikebukuro in the 1st floor basement of the TOBU dept. store (BTW, in general the food basement in the Ikebukuro TOBU is out of this world).
Enjoy.
LINKS
Venchi in Ginza @ Ryoko Traveler
http://japanshopping.org/archives/event/34699
http://japanshopping.org/archives/shop/10
https://ginzadelunch.jp/en/?p=104425
https://entabe.jp/29797/venchi-ginza-gelato-review
https://www.tokyustay.co.jp/e/hotel/GZ/topics/2020/04/venchi.html
https://prtimes.jp/main/html/rd/p/000000004.000050390.html
https://www.picuki.com/tag/venchiginza
https://rtrp.jp/articles/128249/
https://tokyo-cafeblog.com/venchi-gelato/
https://www.leon.jp/editors/13641
VIDS
Yurakucho Station facing west. The large LUMINE bldg. is just to the left a few blocks out of frame.
Tokyo Drew covered the Ginza store here: