Name: Sensing Touch of Earth
Kind: Café
Location: 35°42'54.38″ N 139°47'19.92″ E
Stations: Ueno Station, JR Lines, or Tawaramachi Station, Inarichō Station, Tokyo Metro Ginza Line, Keisei Skyliner
Free Wifi: Yes
Our Rating: ⭑⭑⭑⭑
Worth it? Don't miss it.
Address: 3-1-12 Matsugaya Kappabashi Dogugai, Taito 111-0036 Tokyo
Phone: +81 80-7808-5622
Site: https://stoe-cafe.tokyo/
Updated 8/25/2021
©2021 tenmintokyo.com
About 10 blocks east of Ueno Station in northeast Tokyo is the weird street of Kapabashii-Dori Ave – Tokyo's kitchen supply area.
The main street is lined with shops under covered awnings. Tucked under one of these awnings around 35°42'54.38″ N 139°47'19.92″ E, with hardly even a sign, is the fabulous, but strange upscale café called Sensing Touch of Earth.
You wouldn't expect a place like this in Kapabashii, but nonetheless, there it is.
Upscale + Weird
Upon entering Sensing Touch of Earth, you are greeted with a modern pre-fab concrete-walled cafe in front, with a bar lined with high-end modern coffee + espresso machines. You can have a seat at a table just as with any coffee shop.
However, Sensing Touch of Earth also offers full-service dining in the back with strange decor + furniture: the same prefab walls abound, but are divided into several formal dining rooms compete with a bizarre mix of both post-modern + medieval furniture. One room has a retro sound system console, but strange-colored portals on one wall + medieval chairs around a large steel table. Another room has more modern furniture + padded walls.
Weird.
Despite the odd mix of interior decor, the service and food are outstanding.
Prices are a little high ranging from 700¥ for a cup of espresso to $20-30 for a small meal. Still, the atmosphere and quality make it worthwhile.
You can't really go wrong here, either for meals or just for a cup of coffee in the café out front.
Access
For Sensing Touch of Earth you have 2 rail choices: You can go to Ueno Station on JR Lines, or on the Tokyo Metro Ginza Line, and then walk approx. 10 blocks east. Or you can take the Ginza Line to Inarichō Station, a little further to the east already, walk 3 blocks east, then turn left (north) onto Kapabashii-Dori Ave and then walk about 8 long blocks north. It's not too far to walk from Ueno Station for most people, but it will take some time – the journey on foot totals around 20 blocks. If you exit Ueno Station you'll want the main, or south exit.
Conclusion
Sensing Touch of Earth is weird, yet wonderful. If you're in the Ueno area, it's worth the extra walk just to experience it – and the coffee's really good.
Enjoy!
Additional Photos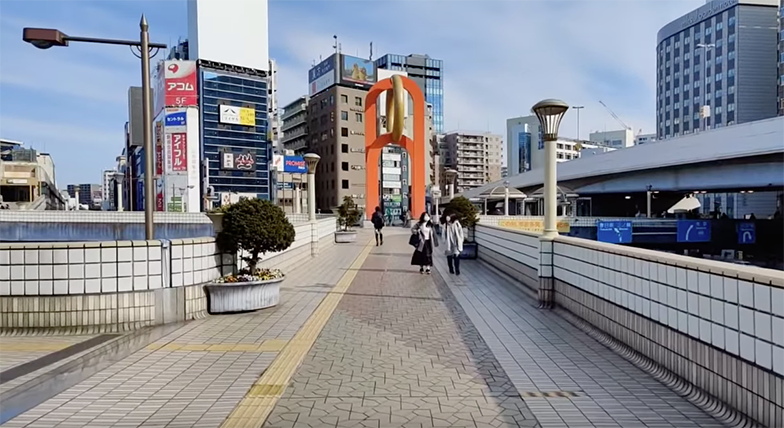 This walkway is outside the south exit @ Ueno Station. Head down the stairs ahead, then turn right, then left.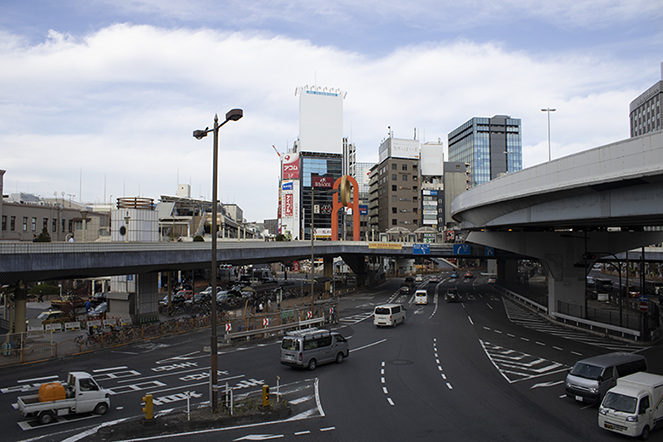 Another view of above. Turn right, then left.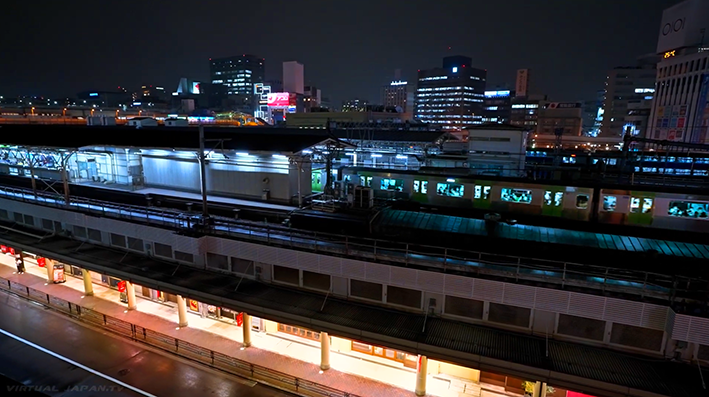 Ueno Station at night.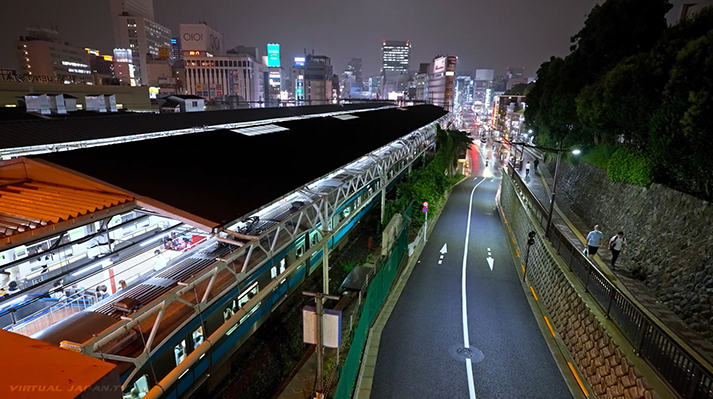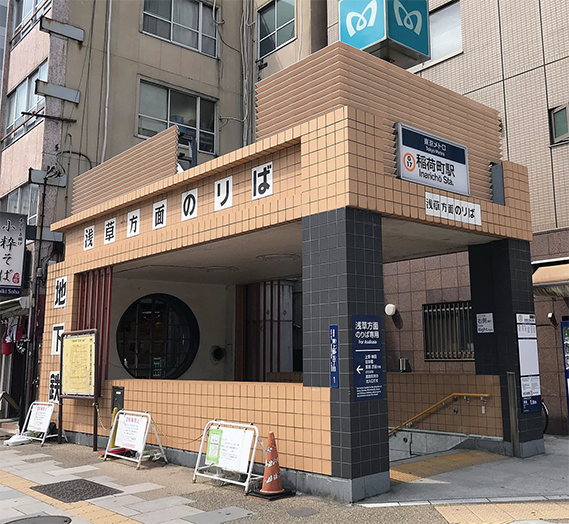 Inarichō Station portal.
LINKS
OPEN 11:00~18:00 (Last Order 17:30)
Kappa D.C. 1F
Matsugaya 3-1-12, Taito, Tokyo
SENSING TOUCH OF EARTH, Taito – Ueno, Asakusa
https://www.japan.travel/en/plan/getting-around/jr/
https://en.wikipedia.org/wiki/Ueno_Station
Ueno Station | JapanVisitor Japan Travel Guide
VIDS