Name: Tokyo Port Wild Bird Park + Jonanjima Seaside Park
Kind: Park
Location: 35°35'04.33″ N 139°45'53.22″ E
Stations: Ryutsu Center Station on the Tokyo Monorail
Free Wifi: Yes
Our Rating: ⭑⭑⭑
Worth it? Yep.
Updated 11/25/2021 (Thanksgiving Day)
©2021 tenmintokyo.com
We thought we'd jam these 2 parks in one post since they're both small + on the same island in Tokyo Bay just south of Tennozu Isle.
About 3 miles south of Tennozu Isle, is another man-made island called Jonanjima in Tokyo Bay containing 2 parks: Tokyo Port Wild Bird Park and Jonanjima Seaside Park.
Tokyo Port Wild Bird Park is a huge estuary full of wild birds as well as facilities for visitors + viewing. The park has several buildings with nature displays, and several permanent blinds and scopes for bird viewing. See more about the facilities here. The park is jointly managed by the Tokyo Port Terminal Corporation and the Wild Bird Society of Japan.
〒 143-0001
3-1 Tokai Ota-ku, Tokyo-to, Japan
TEL: 03-3799-5031
E-mail: yachokouen at wbsj.org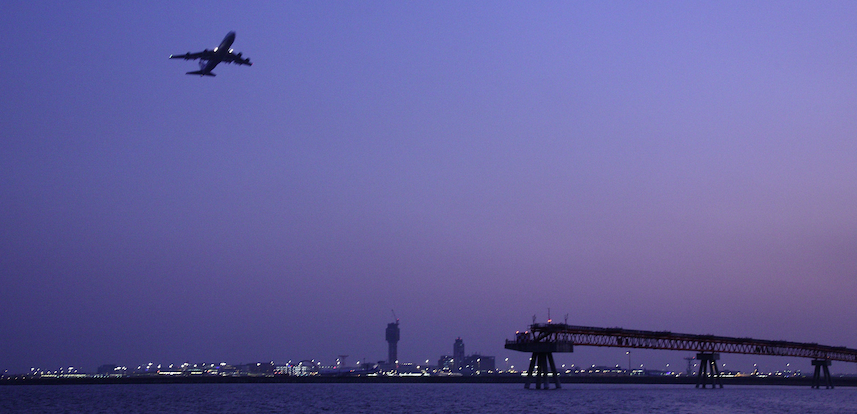 Jonanjima Seaside Park is a huge public park on the island's southeast end. There are huge walking trails, trees, and a skateboard park. There's also a huge beach at the park called Tsubasa ("wing") Park.
Oi Wharf Central Seaside Park Sports Forest
Also on Tennozu Isle is Oi Central Seaside Park Sports Forest – a huge forest with walkways, beaches, and various sports facilities. If you're looking for a green time-out in Tokyo, this place might fit the bill. It's located around 35°35'39.16″ N 139°44'58.63″ E and is accessible via Ōi Keibajō Mae Station, also on the Tokyo Monorail.
Tokai Terminal Park
At the very southwest tip of Jonanjima is the tiny but nice Tokai Terminal Park. There are in fact several of these tiny parks scattered all over the area run by the local port authority.
Conclusion
What's really odd is most of these parks in the area are on industrial islands and are run by the port authority. Perhaps the authority wanted to be sure workers had places in nature to rest + relax. At any rate, it's a good idea. Some of the parks are gorgeous and once inside you'd completely forget you're on an industrial island. If you're in the area, check them out as they're well worth it.
Enjoy!
LINKS
Jonanjima Seaside Park – MATCHA
Jonanjima Seaside Park | Tokyoblaze
Oi Wharf Central Seaside Park Sports Forest
大井ふ頭中央海浜公園スポーツの森 | 東京港南部地区海上公園ガイド
https://www.gotokyo.org/en/spot/494/index.html
VIDS