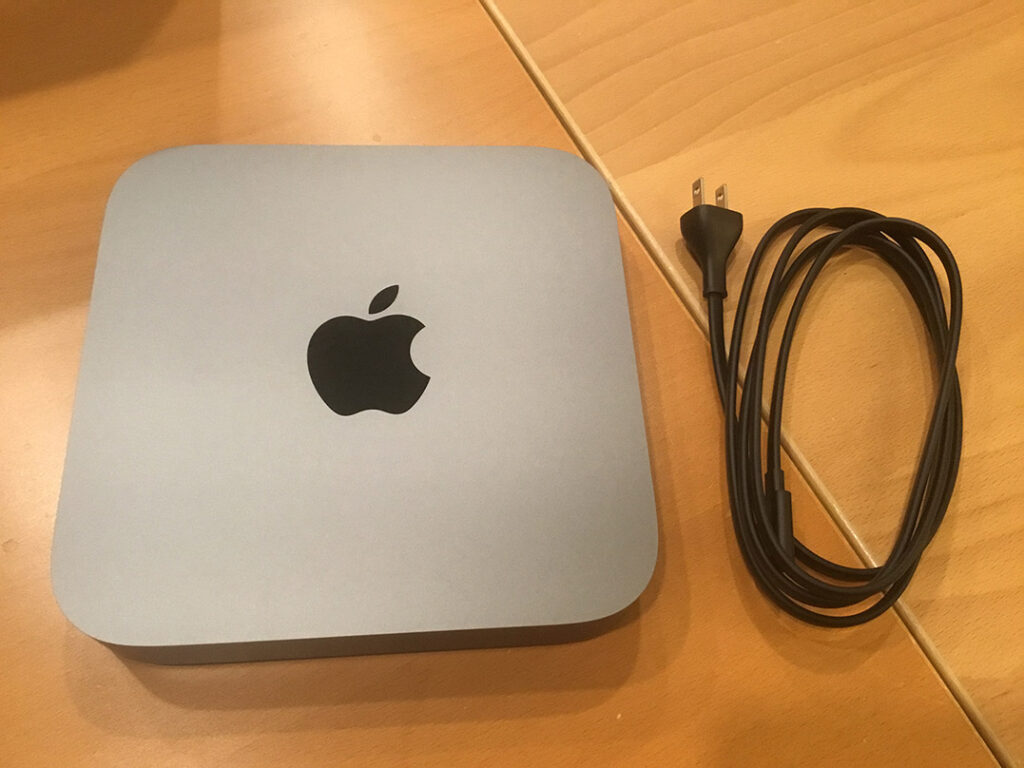 What:  Mac mini i3
Where: Our lab
Updated: 11/2/21
©2021 tenmintokyo.com
Last week during Black Friday we scored a brand new  Mac mini i3 2020 model for nearly 1/2 off retail. It was just too good an offer to pass up.
We didn't have high expectations, given that this is a low-end i3 model, but in the end we were pleasantly surprised.
Here are a few unboxing photos + review.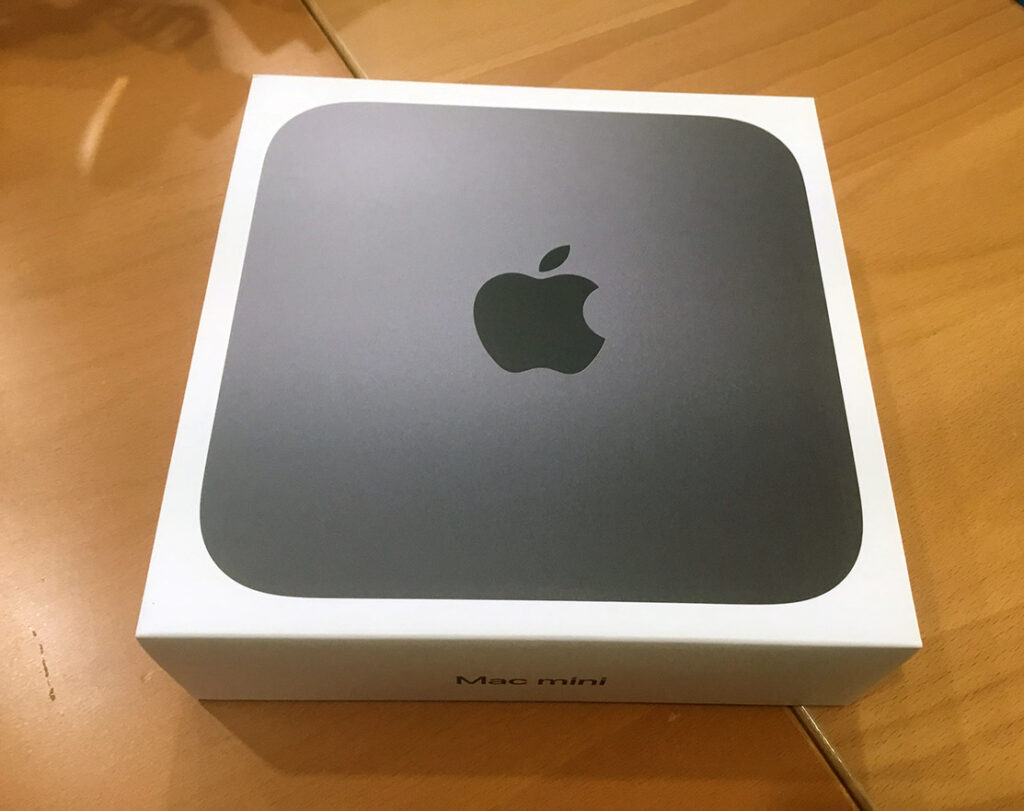 Apple's Mac mini offering is simple + elegant – including the box.
Upon opening the box we find the mini, wrapped in cellophane, a power cord, a small kit with user guide + stickers. That's it. The idea with the mini is you provide everything else yourself: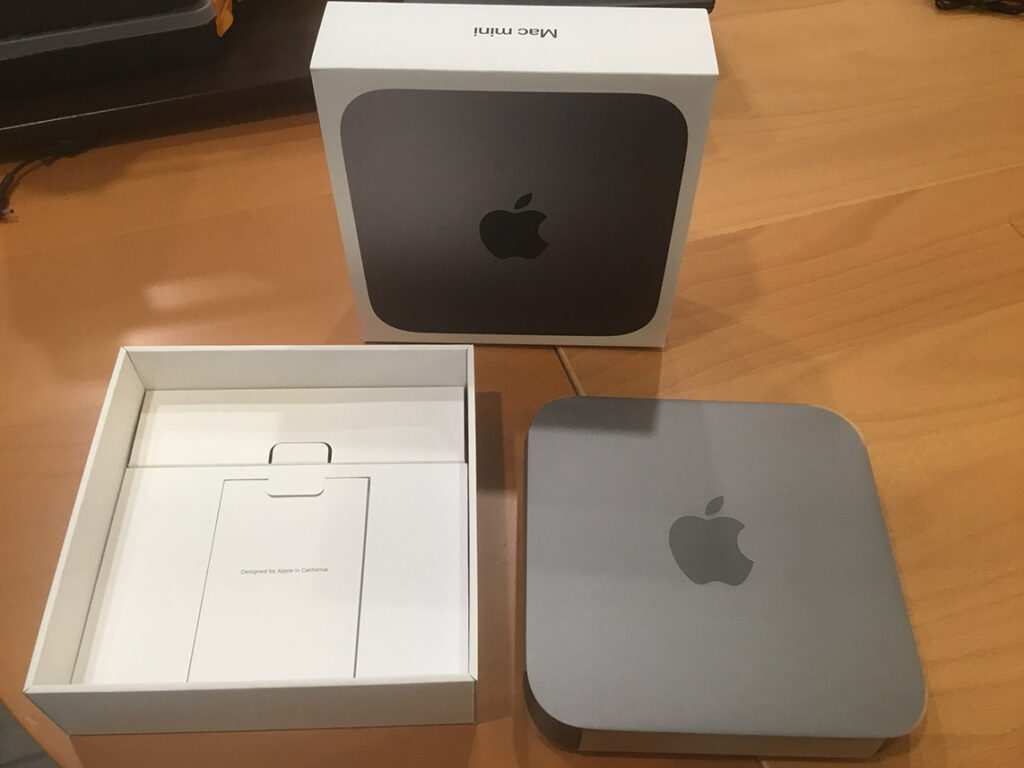 Review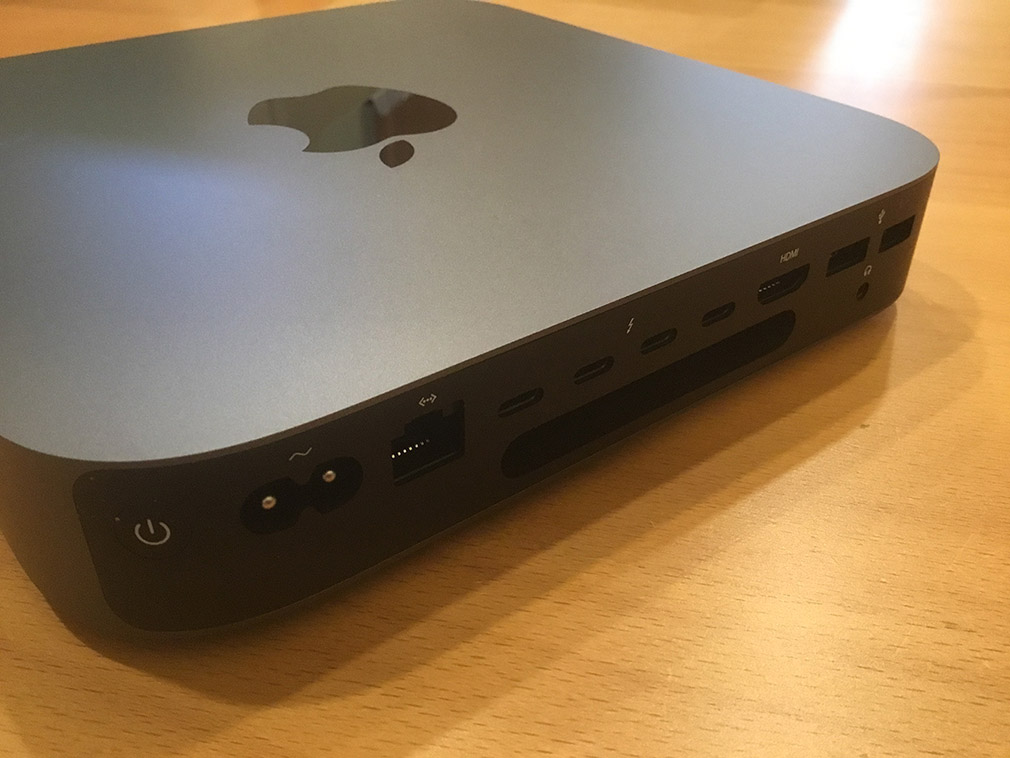 The 2020 mini is a little larger + heavier than older models, and it has a sealed bottom rubber foot – there are no upgrades of any kind possible.
We got the slick Space Grey model. On the back of the machine we have, from left to right: power button, power jack, Ethernet, four Thunderbolt 3 ports, 1 HDMI port for display, and 2 USB 3.1 Type-A ports.
Performance
After unwrapping + plugging in, we upgraded the machine to macOS 10.12.
The internal SSD is surprisingly fast.
Once back in the Finder, we started playing around with some apps. To our surprise, this machine is very snappy. Apps launch in split seconds and are very responsive – even with only 8 GB of RAM + 256GB SSD. We expected the performance to be a bit slower given that it's a low-end model, but no, it's really fast. Nowhere near as fast as the new M1 models, of course, but really fast nonetheless.
With multiple apps running, we launched a few more and played around with them – and were surprised to find performance was still really good. Apple has been reducing + consolidating internal parts across its product lines, and this machine is no exception. With integrated internal SSD + RAM, parts + lines are smaller, and shorter, thus improving performance. The machine is totally silent with no fan noise, and is barely warm to the touch.
We didn't run any graphics-intensive apps or games, since this model has modern Intel-integrated graphics, but then, it's not advertised to be a gaming or rendering machine.
Conclusion
For the money, this model is a really great machine. Our last Mac mini was years ago and  has really improved things since then in the mini lineup. Part reduction + optimization has led to much better performance, even for the i3 line. We still can't believe the i3 model performs so well, even with only 8GB of RAM.
Lack of upgrade options and no way to open the case is a bummer, but given this machine's performance, we don't ever expect to need to. It's a minor downside, but most users who would buy such an entry-level machine will probably never need to upgrade anyway.
The fact that such a low-end model has four Thunderbolt ports is superb. With this kind of high-speed expansion possible, the machine might even make for an everyday heavy work machine, given the right peripherals.
All in all, this is a great machine for everyday use, light work, web/email stuff, and blogging. Even photo editing runs fast, although we didn't benchmark anything such as Photoshop or Luminar.
Given that we got a steal of a deal at nearly 1/2 price, we're thrilled. You can't go wrong with this machine for most tasks.
Getting this kind of a deal sort of makes up for the Mac disaster we had on our 2019 Tokyo trip – when we lost our brand new Space Grey MacBook Air 2 weeks into the trip – never to be seen again!
All in all, the Mac mini i3 is a great little machine. We highly recommend it.
LINKS