Name: Cat Cafe MOCHA
Kind: Café
Location: 35°43'49.55″ N 139°42'34.01″ E, 3rd Floor
Station: JR Ikebukuro Station, TOBU Ikebukuro Station
Free Wifi: Unknown
Our Rating: ⭑⭑⭑
Worth it? If you're into cats.
Updated 12/19/21
©2021 tenmintokyo.com
Just south of JR Ikebukuro Station, across from the new Global Ring park, is yet another weird cat petting café called Cat Cafe MOCHA.
To get here, exit the Nishiguchi Koen (West Gate Park) exit of Ikebukuro Station, then head left at the 1st major street – the café is on your left in the first block on the 3rd floor.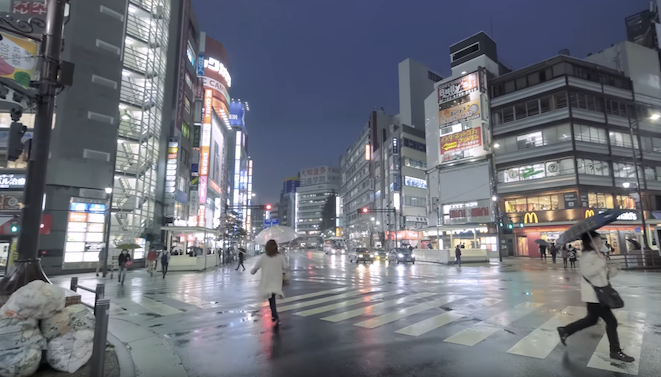 Hang a left here.
Enjoy!
LINKS
https://en.wikipedia.org/wiki/Tobu_Railway
https://en.wikipedia.org/wiki/Seibu_Railway
https://jref.com/journals/cat-caf%C3%A9-mocha.1192/
Cat Cafe MoCHA: Ikebukuro's Treeful of Kitties | Wander Tokyo
Global Ring Theatre | Attractions in Ikebukuro, Tokyo
VIDS