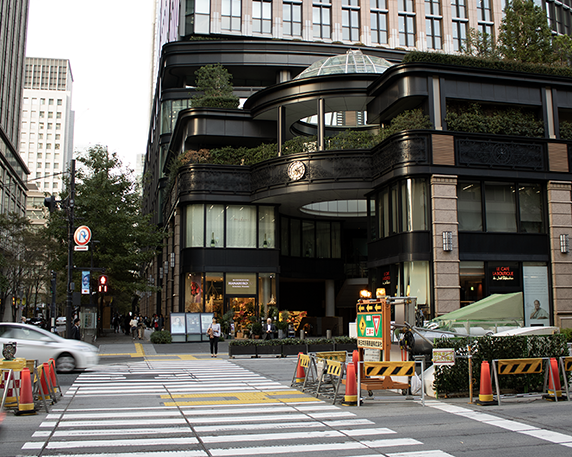 Name: Marunouchi BRICK SQUARE
Kind: Shopping/Food
Where: 35°40'42.50″ N 139°45'45.01″ E
Stations: Tokyo Station
Wifi: Free (and awesome)
Our Rating: ⭑⭑⭑⭑
Address: 2-6-1 Marunouchi, Chiyoda-ku, Tokyo, 100-0005
Map: https://tinyurl.com/mrxe65ta
Site: https://www.marunouchi.com/building/bricksquare/
Phone: 03-5218-5100
Hours: Weekdays & Saturdays / 11:00 a.m. – 9:00 p.m.
Sunday & Holidays / 11:00 a.m. – 8:00 p.m.
Restaurants Weekdays & Saturdays / 11:00 a.m. – 11:00 p.m.
Sunday & Holidays / 11:00 a.m. – 10:00 p.m.
Worth it? It's totally awesome.
©2023 tenmintokyo.com
Just a few blocks southeast of the Imperial Palace in Tokyo is a delightful little place called Marunouchi BRICK SQUARE.
Marunouchi is enjoyable enough, but this little corner area is a real hidden gem in Tokyo.
There are hidden paver-lined alleys with restaurants, outdoor dining, an indoor shopping mall, lots of brick buildings, and a gorgeous outdoor park right in the heart of Tokyo. This place is a must-visit, especially on a sunny day.
The corner has a beautiful open outdoor atrium with spectacular lighting at night, glass-windowed shops, and even two small rooftop gardens.
The 2 main food venues, right on the corner are La Boutique de Joel Robuchon Marunouchi, and Echiré Maison du Beurre Marunouchi. Both are absolute must-see. Don't miss either one.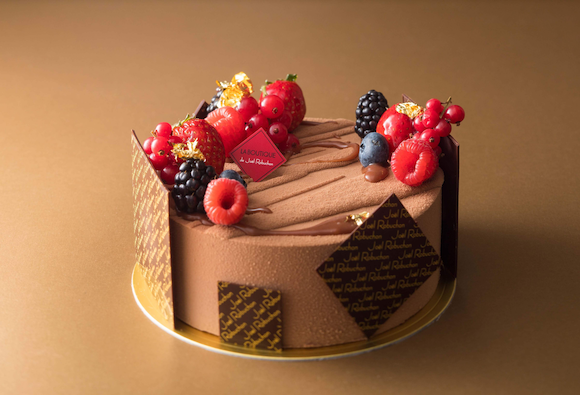 Even More Awesome Restaurants
La Boutique and Echire Maison are by no means the only good food stops in Brick Square. There are many upscale restaurants such as mikuni MARUNOUCHI and others.
Marunouchi Naka-dori Avenue
Running north-south just to the west of the atrium is an enjoyable walk along Marunouchi Naka-dori Avenue – a must-see night venue with shops and art galleries.
If you continue north, it takes you past Marunouchi Ekimae Square (Tokyo Station Marunouchi Ekimae Hiroba). Continue north even further and you'll come to Marunouchi Oazo.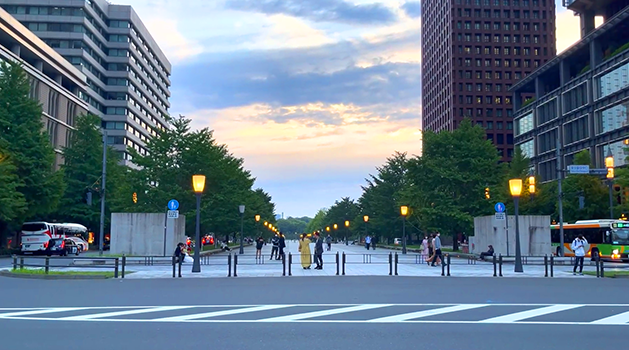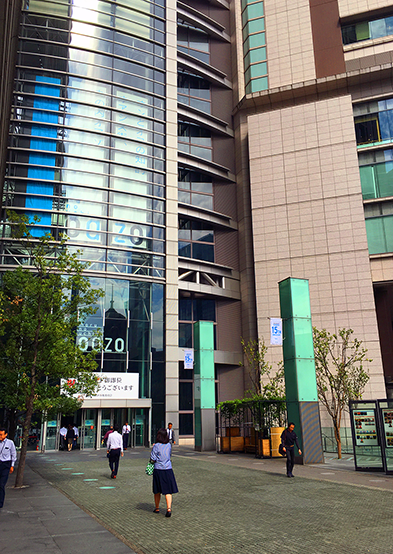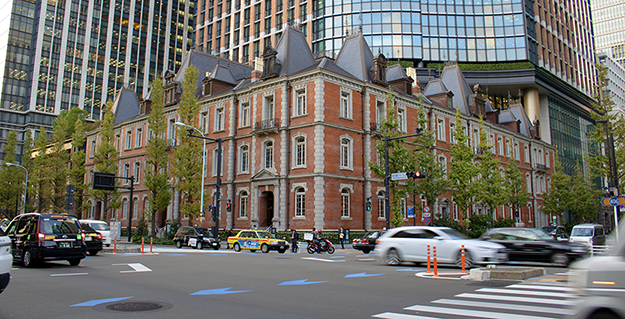 Also be sure to check out the Mitsubishi Ichigokan Museum, which is adjacent just on the southeast corner. We have a little bit about it in our Tokyo Station Superguide Part 1: Marunouchi.
There's also a really cool upscale gym + spa in Brick Square called TIPNESS MARUNOUCHI STYLE.
Getting Here
Tokyo Station is just 2 blocks to the northeast, so just take any line there, exit the southwest side, then wind your way down south past the large white KITTE bldg, then hang a right at the next major intersection. 2 blocks down on your right is Brick Square.
You can also take the Chiyoda Line on the Tokyo Metro subway and pop up just northeast of Brick Square at Nijubashimae (Marunouchi) Station. If you're up for a bigger park experience, just next to Nijubashimae (Marunouchi) Station is Kyoko Gaien National Garden.
Just a stone's throw diagonally southeast from Brick Sqaure is the fabulous Tokyo International Forum – and a huge Bic Camera.
At any rate, Marunouchi BRICK SQUARE is a must-see spot in central Tokyo you won't want to miss.
LINKS
Marunouchi BRICK SQUARE | The Official Tokyo Travel Guide, GO TOKYO
Marunouchi BRICK SQUARE Floor Guide | Marunouchi dot com
MITSUBISHI ICHIGOKAN MUSEUM, TOKYO
Marunouchi-Naka-Dori Street: Go on an art stroll through Tokyo
Marunouchi Naka-Dori Street | TOHOKU x TOKYO (JAPAN)
エシレ・メゾン デュ ブール -ÉCHIRÉ MAISON DU BEURRE
https://www.tip-marunouchistyle.jp/
VIDS