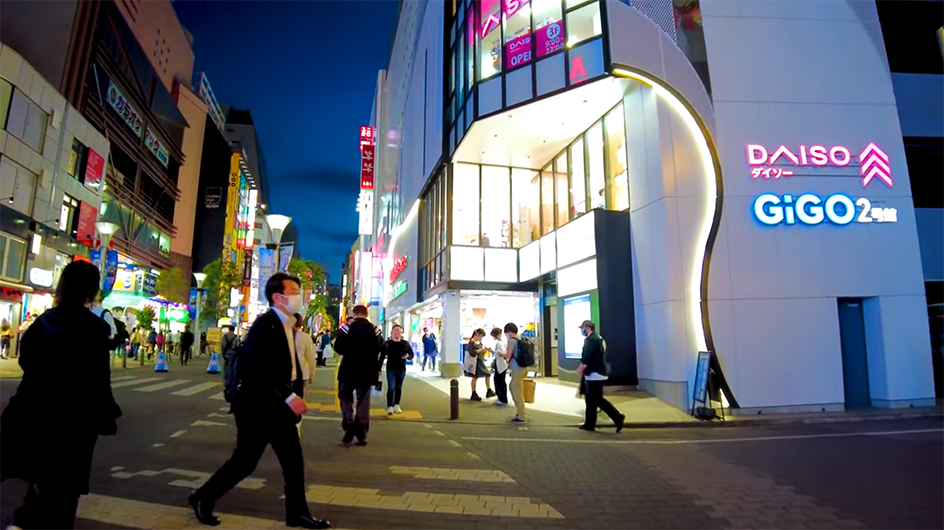 Kind: Discount Shop
Where: 35°43'48.57″ N 139°42'57.82″ E
Stations: Ikebukuro Station
Free Wifi: Yep.
Our Rating: ⭑⭑⭑
Address: 1-21-1 Higashiikebukuro, Toshima-ku, Tokyo Lagoon Ikebukuro 3rd floor
Hours: 9:00 AM – 10:00 PM
Site: daiso-sangyo.co.jp
Worth it? If you're in the area.
©2023 tenmintokyo.com
For decades SEGA held an iron grip on arcades in Tokyo, opening their first one in the 1960's. When the video game craze hit in the 1980's these arcades boomed – until the advent of the PC and home gaming consoles.
SEGA arcades survived and remained in Tokyo for years after. However, users had been in decline, due to massive improvements in home console gaming quality and pricing. As a result SEGA had been selling off a majority stake in its arcades for years.
The COVID pandemic put the final nail in the SEGA arcade coffin, with SEGA selling its remaining minority state in the shops to conglomerate GENDA. Once the guardians of fun and gaming, SEGA arcades were nearly all but extinct.
Not to worry however, because almost as delightful are Japan's hip and quirky discount shops.
Upscale, clean, fun
Unlike discount stores in the US such as Dollar Tree, Dollar General, and $.99 Stores, and as with most things in Japan, discount stores here manage to pull off even the most mundane with style, grace, and beauty.
There is of course, the wild west of Japan discount stores – Don Quijote, which may be the one exception to the rule, but most other Tokyo discount chains manage to attract customers with rock-bottom prices, but a bright and pleasing shopping experience.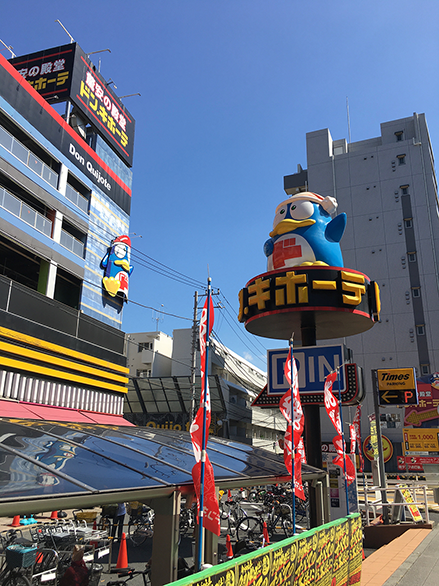 This has been the rule ever since everyone's favorite discount chain appeared about 10 or 15 years back: Seria. In fact, just on the other side of Ikebukuro Station – a few blocks west, was a great Seria inside the OIOI (Marui) department store (depato in Japanese). Sadly, the pandemic killed that OIOI store also.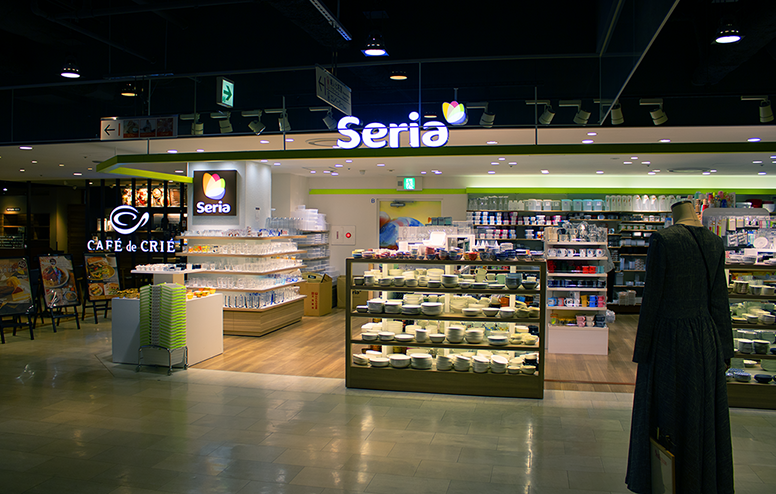 Seria and DAISO both had the discount market wrapped up, in terms of quality – feeling more like an IKEA store than a trashy Dollar Tree. Most items in both stores are high quality, with a flair for design, but also inexpensive.
Now on the 3rd floor of the old SEGA aracde on the east side of Ikebukuro is a new DAISO – DAISO Lagoon Ikebukuro.
Like the one on Takeshita St. in Harajuku, the new one in Ikebukuro has a bright and clean feel to it, although design-wise it can't hold a candle to most Seria's in Tokyo.
Still it's a pleasant experience and while not everything in the store is upscale, there is still a mountain of great merch to be found cheap.
Head east, young shoppers
To get here, get to Ikebukuro Station, then head out the main east exit.
Head 1/2 a block south, then head left down Green Odori, the main east-west street. At the next big intersection, take a sharp left, then a right at the next block and onto Sunshine 60 St. at the Milky Way Cafe on your right.
Head down east about 2.5 blocks, and DAISO will be on your left, above the new SEGA arcade replacement: GiGO2.
You can see a photo of the old SEGA arcade bldg. before it was renovated here.
GiGO + SEGA Arcade Morphology
But wait! It turns out the old SEGA arcade isn't dead after all – at least not entirely. As huge as the old bldg. in Ikebukuro was, after the pandemic ended, GENDA decided it wasn't going to give up – nor was SEGA. Both decided just to downsize to fit the new reduced demands of the arcade lifestyle in Tokyo.
So what did GENDA+SEGA do? It moved right across the street! Yes, that's right. There's now a much smaller, although 5-story SEGA arcade bldg. right across the street from the new DAISO. Turns out the SEGA arcade culture was just too much a part of youth culture in Tokyo, even if it's less so today. But for now, SEGA arcades live on.
GENDA also opened another new small SEGA arcade just to the south – in another hip little town: Yoyogi.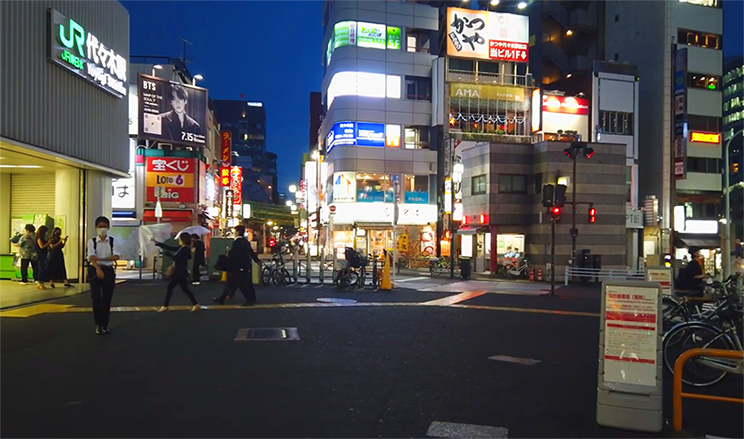 Enjoy.
LINKS
daiso-sangyo.co.jp (Japanese only with machine translation).