©2019-2020 tenmintokyo.com
Name: Ueno
Kind: Coin Lockers
Location: Approx. 35°42'36.64″ N 139°46'24.46″ E
If you're in Ueno and you're looking for cheap coin lockers, there are 2 outside the station, but close to the station. The first is just south of the small concrete park at the south end of Ueno Park near the Keisei Ueno Station.
Go south on the street on the west side the park, about a block, and look right (west) for a small alley. There's a small bank of lockers with a red awning. These are $2-$3 each and are almost all always empty: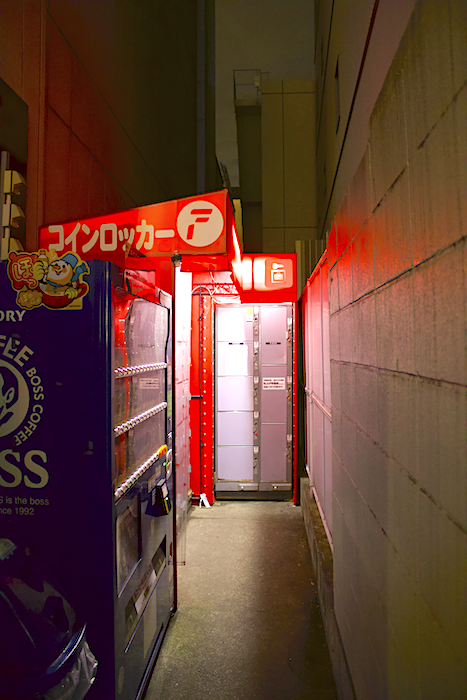 This bank is located around 35°42'36.64″ N 139°46'24.46″ E
It's just across the street in the tiny alley on the left here behind this parking garage entrance: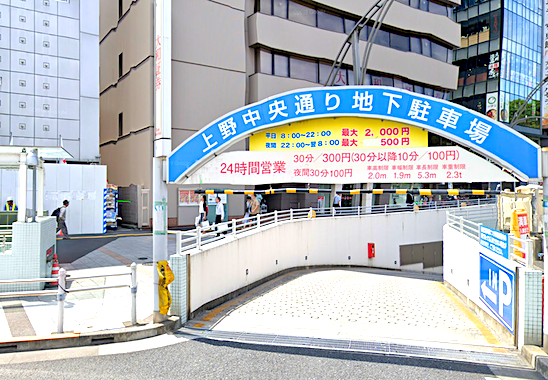 The second one is in a covered shopping arcade between Ameyokocho St. and Okachimachi Station. Unfortunately we're not sure of it's exact location, but it's not hard to find.
Head south on Ueno's main commercial street, turn left at the PARCO building, go one block to reach Okachimachi Station. Turn left again at the station and you'll be on a long winding backstreet in Okachimachi. The entrance to this street is just to the right of the JR tracks overhead north of Okachimachi Station shown here: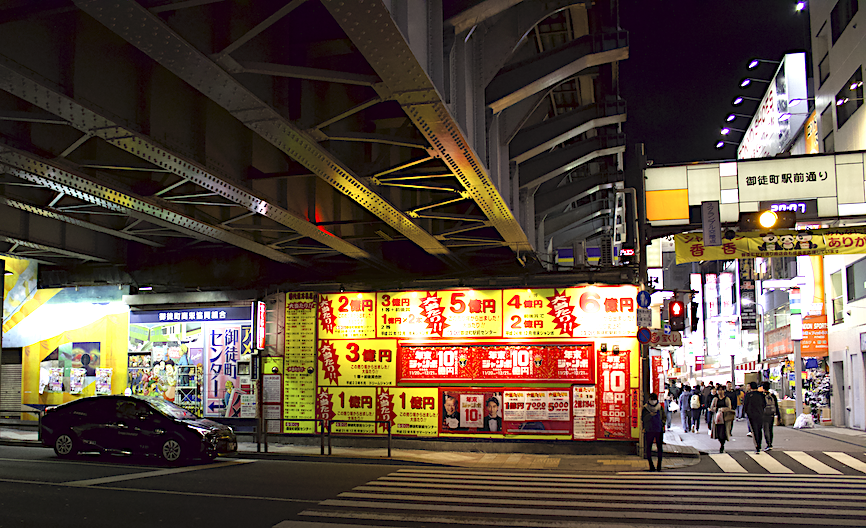 Walk down this street, and be on the lookout to your left for a small covered shopping arcade. It has a white ceiling. The coin locker bank is inside: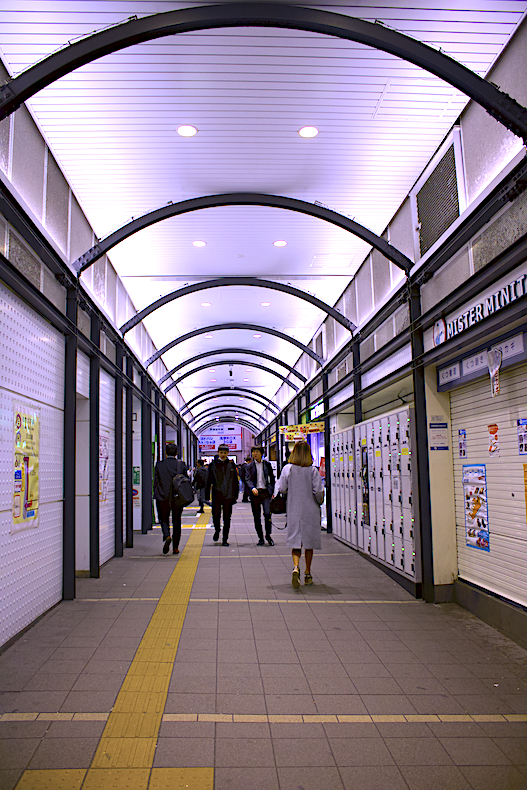 They are almost always empty.
©2019-2020 tenmintokyo.com