©2019-2020 tenmintokyo.com
Name: Unknown
Kind: Street
Location: Approx. 35°42'34.55″ N 139°46'16.85″ E
There's a really nice little side street in Ueno worth checking out.
It's just to the south of Shinobazu Pond, and it's easy to get to.
From the south tip of Ueno Park, head south on the west sidewalk and head down a side alley on the right to get onto the sidewalk sourrounding Shinobazu Pond.
Head left (south) around the pond.
As the sidewalk turns around to the south, look for the entrance on the left. There's a street light on your left. The entrance to the side street is shown on Google Earth below. The top in this case is south: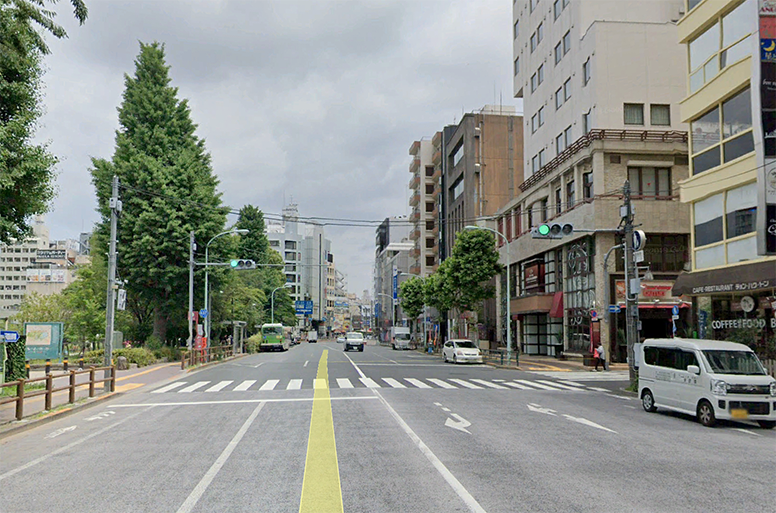 Turn left out of the pond area, and cross the street. The entrance to the hidden street is straight ahead, and is shown here on the right (you'll be entering from the left side of the frame). The pond area entrance is shown directly on the left in this photo – just cross the street straight ahead of the pond exit when you come out.
Especially at night, this street is interesting: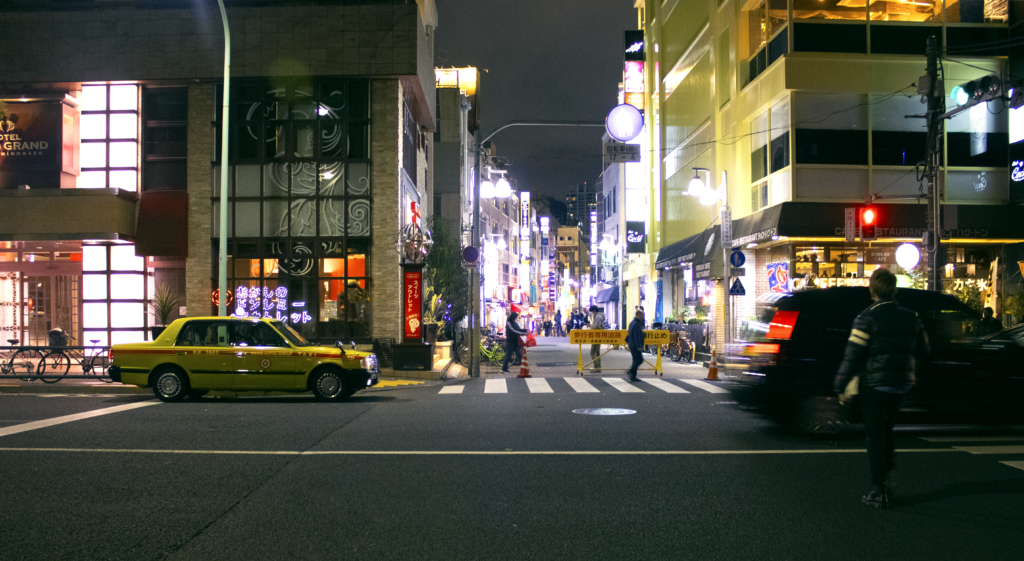 If you go 2 blocks south on this street, you'll end up on the 2nd busiest street on the east side of Ueno Station. There is also a big Don Quijote discount store on that street shown here: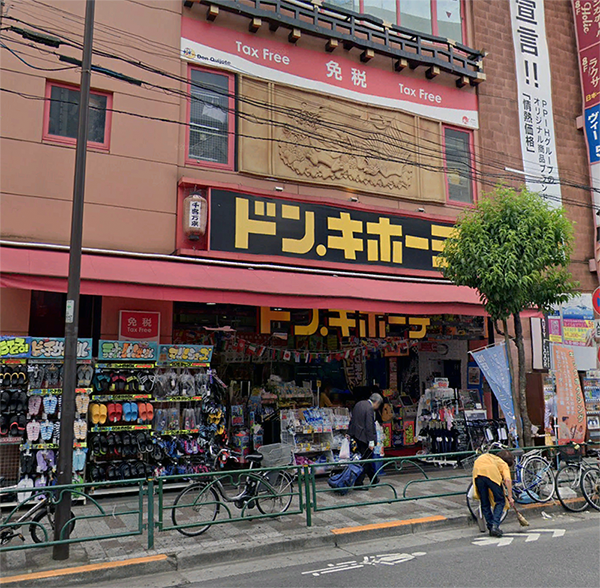 This Don Quijote also has cheap food: $1.78 1 liter mixed vegetable drinks, and $1.78 1 liter UCC Coffee. And some cheap snacks. Can't go wrong.
As a footnote, if you turn to the right when you come out of the pond area instead of going straight @ the light, you'll find a lot of good hotels on the south side of the street as you head east – including a women's-only hostel – the Centurion Ladies' Hostel, shown here: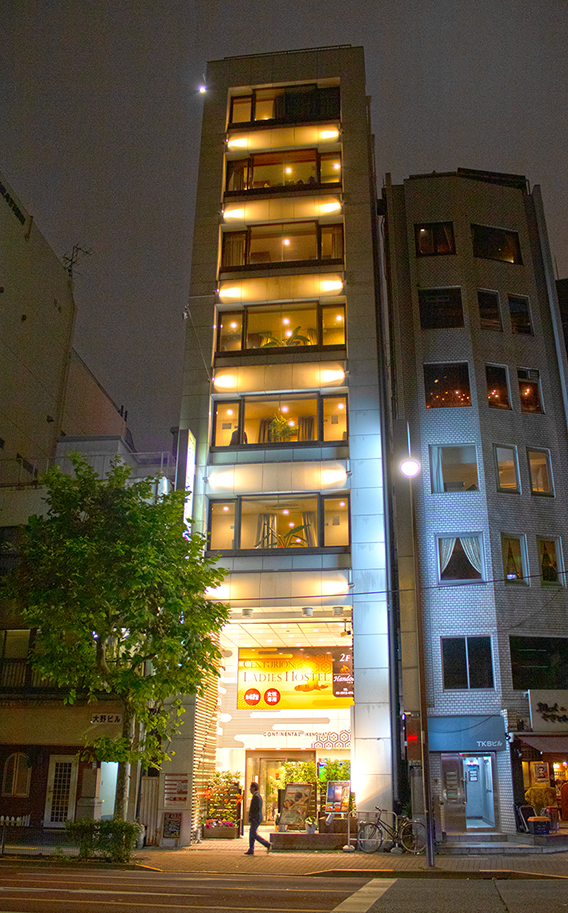 As an interesting historical footnote, Shinobazu Pond was a strategic security point during the Tokugawa Shogunate, and a temple was built there to serve as a north guardpost to help defend the Imperial Palace. The site was also of historical significance in the Boshin War in the mid-1800's.
LINKS
Don Quijote – Japan's Best Discount Store
DON QUIJOTE – The Most Awesome Discount Store in Japan
Centurion Ladies' Hostel Ueno Park
©2019-2020 tenmintokyo.com