What: Rayard Miyashita Park
Kind: Shopping
Where: 35°39'42.69″ N 139°42'06.34″ E
Free WiFi: Yes
Worth it? Yep
Our Rating: ⭑⭑⭑⭑
The new Miyashita Park shopping complex has just opened in Neo Shibuya – just 2 blocks northeast of Shibuya Crossing. The new complex promises to be a great new addition to Shibuya renovations.
Well worth a look.
There's a food court, skate park, volleyball court, art gallery, and lots of shopping, of course.
To get there, take the JR Yamanote or Metro Ginza line to Shibuya Sta., exit and head two blocks east. At the next intersection head 2 blocks north. The complex will be on your left.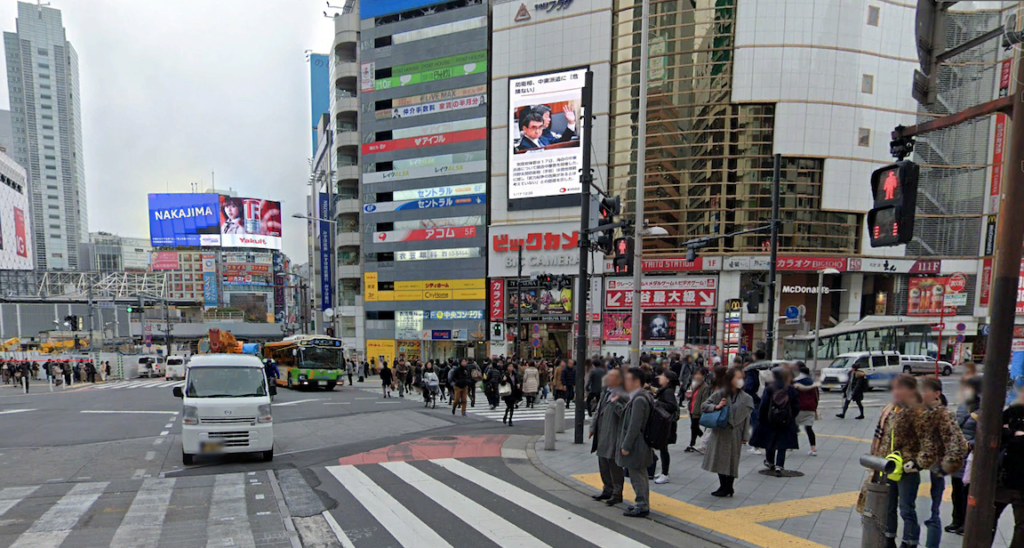 Head to this intersection 2 blocks east of Shibuya Station, then head north (right) 2 blocks.
LINKS
https://mitsui-shopping-park.com.e.act.hp.transer.com/urban/miyashita/index.html
Shibuya's Miyashita Park has reopened as a shopping mall with a rooftop park
Mr. Sato vibe-checks a hidden retro café in the heart of Shibuya's modern Miyashita Park
VIDS