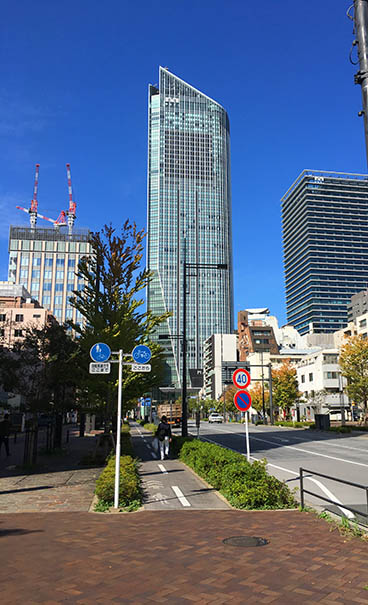 ©2020 tenmintokyo.com
Name: Toranomon
Kind: Town
Where: 1-chome, 23-1~4, Toranomon, Minato-ku, Tokyo
Location: 35°39'55.04″ N 139°44'46.09″ E
Station: Toranomon Sta. on the Metro Ginza Line
Our Rating: ⭑⭑⭑⭑⭑
Worth it? Don't miss it.
Last updated 8/7/2020
Page may take some time to load due to photos.
Be sure to see Part 1 of this guide.
For info on how to get here, also see Part 1.
A Few More Photos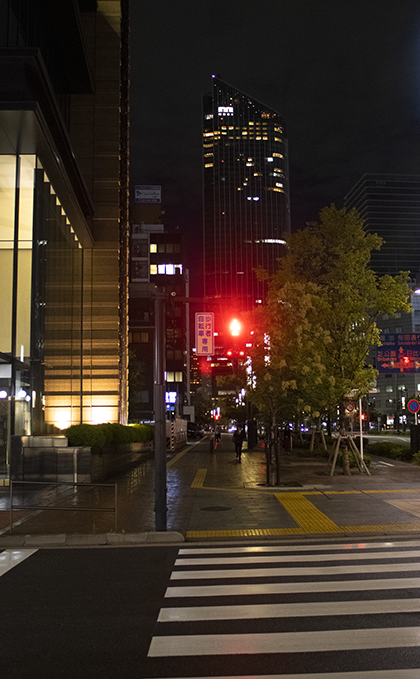 Facing north on Rt. 405 looking at Toranomon Hills at night. Note the spotless street pavement.
There are plenty of interesting side streets in Toranomon. Feel free to wander around + explore. If you head south on Rt. 405 towards Shimbashi, there's a lot of good food + there's also the Avant Cycles shop on the west side of the street.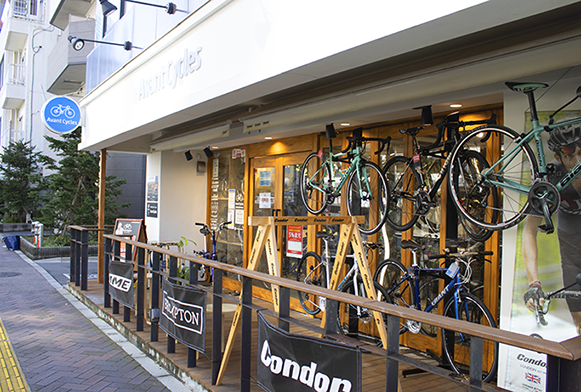 Avant Cycles shop. High-end racing bikes. A bike is a must-have in Tokyo.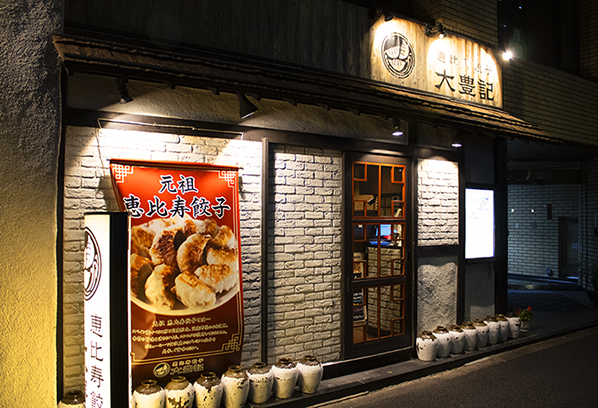 Plenty of high-end Japanese shops fill the area – many of them with astonishingly good nighttime lighting.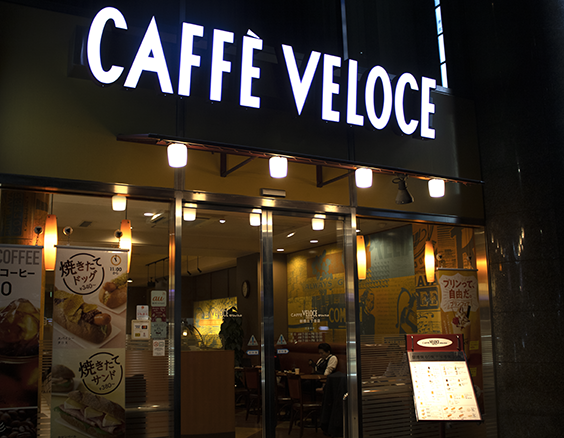 Caffé Veloce has a retro 1950's vibe – but it's known for not having the best coffee in Tokyo. It does have some pretty decent cheap food, though – such as hot dogs for around $2.00 USD.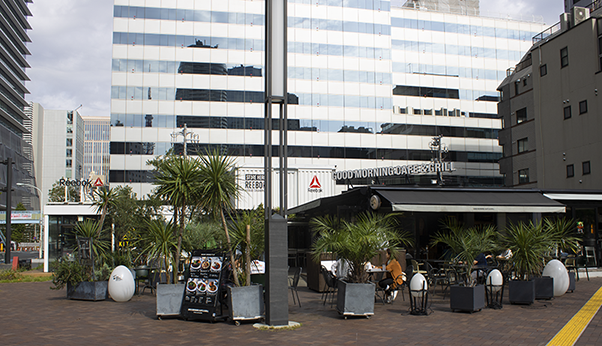 Just across from the main Toranomon Hills complex is the Good Morning Cafe + Grill. It's right on the corner and has lots of open air outdoor seating. Be sure to give it a try. There is also one in Shibuya and Harajuku.
TREX Toranomon Café
Just behind Good Morning Cafe + Grill is TREX Toranomon Café + bike shop. You can rent bikes here – or take a paid bike tour around Tokyo. The bike shop is out front, and the café is in a smaller bldg. around the back. Both definitely worth a look.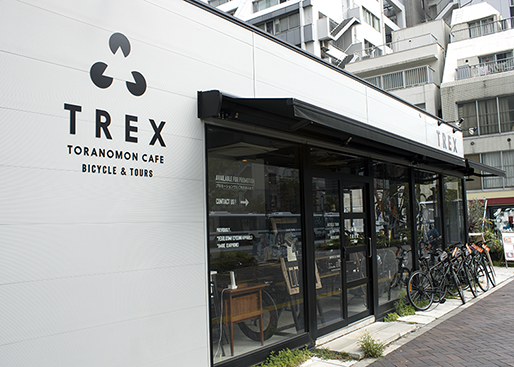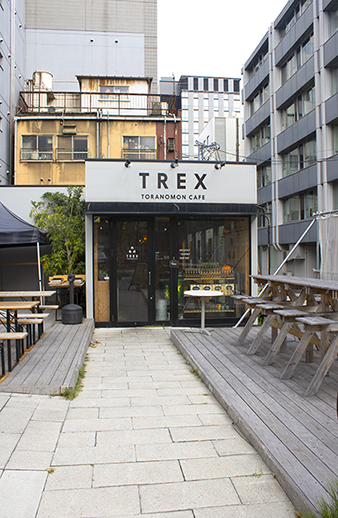 More Good Stuff
Rt. 409 (Hibiya-Dori) which runs E-W + intersects Rt. 405 (the main street in Toranomon) has some interesting things to see + do. At the southwest corner of this intersection is The Monument of the Site of Asano Takuminokami's death (Asano was involved in the famous medevial Japanese Legend of the 47 Ronin – which was made into a US film in 2013).
Directly across the street to the east of this is the SHINTORA-DORI CORE – a mixed used development which also has a huge coffee shop on the ground floor.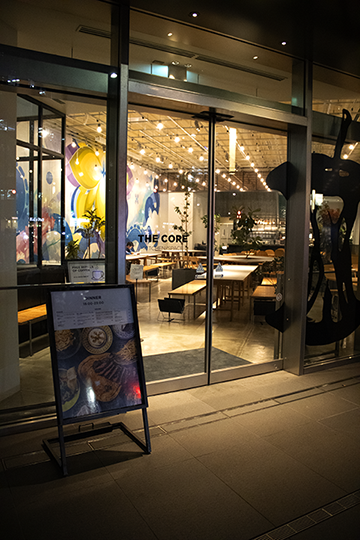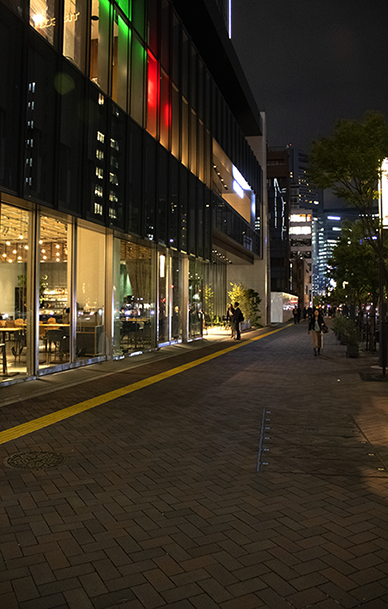 If you head west on Rt. 409, Ueshima Coffee Lounge No. 11 is at 35°39'45.62″ N 139°45'10.39″ E. They also have a wide variety of sandwhiches + other food. The Iwatani HQ mentioned in Part 1 is right across the street.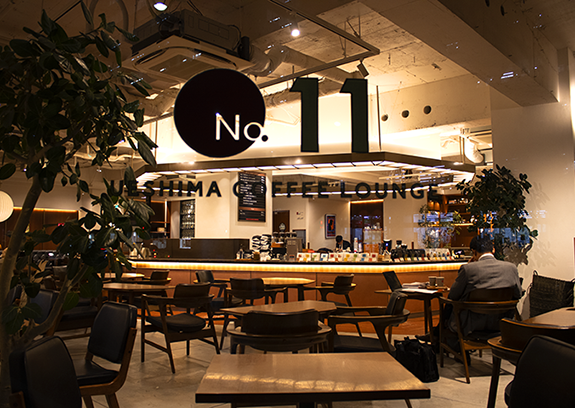 Ueshima Coffee Lounge No. 11. The place is spotless. There are several of these around Tokyo – and one in Taipei also.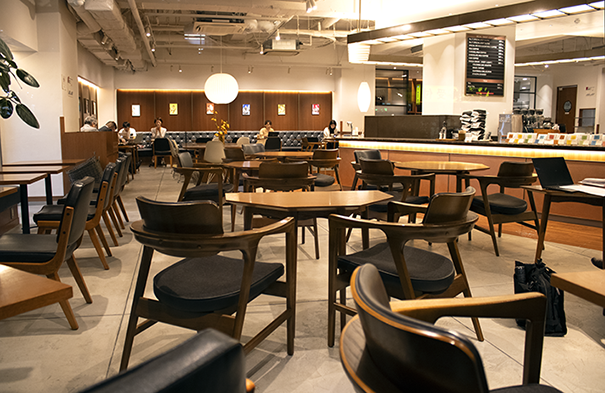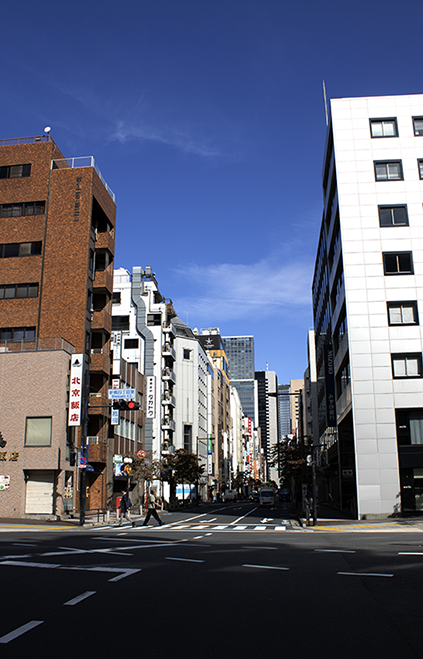 Rt. 409 (Hibiya-Dori) facing east. At night this is an interesting stroll. If you follow 409 far enough east for several miles, it will eventually take you to Hibiya Park and the Imperial Palace.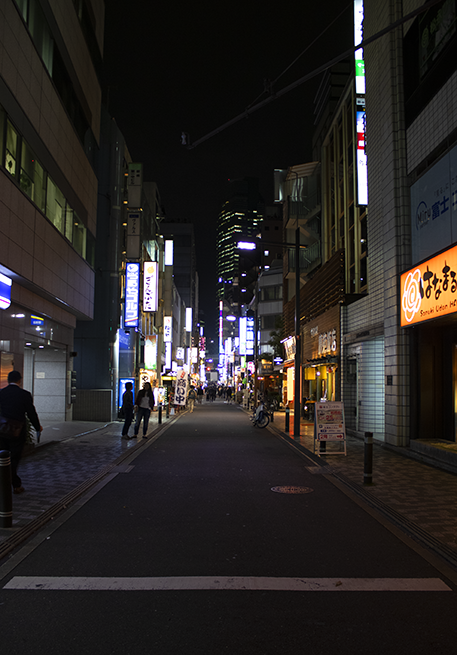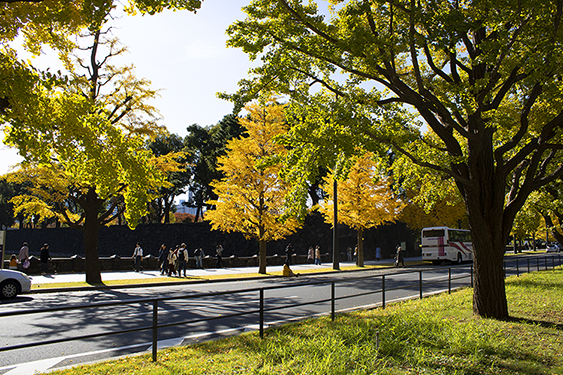 Stunning fall trees in Hibiya.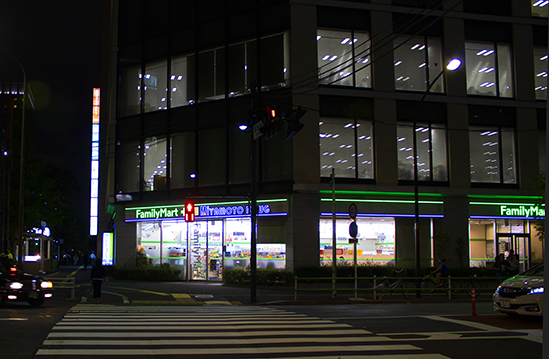 Heading in the opposite direction – east – leads to this monster Family Mart + Miyamoto Drug.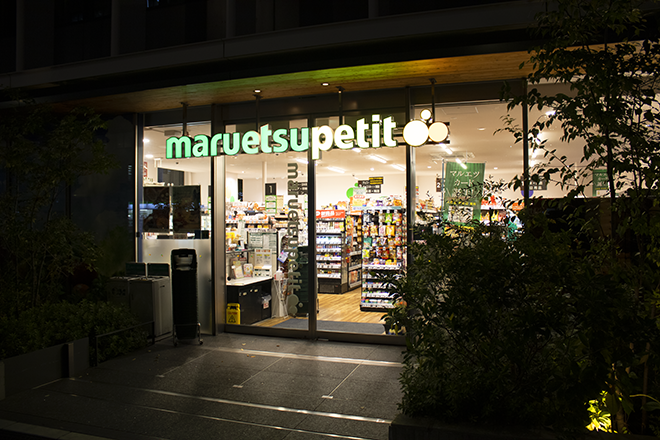 … and a Maruetsupetit organic supermarket.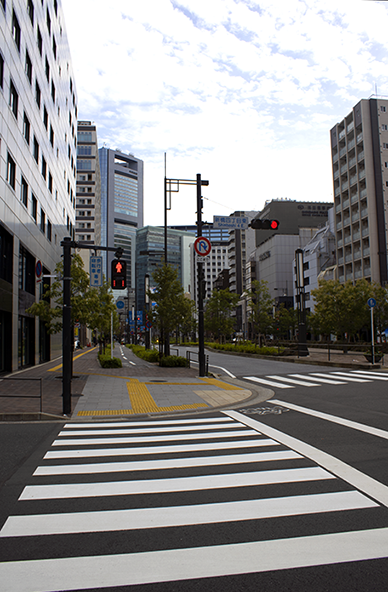 Facing south on Rt. 405 towards Shimbashi/Shiodome. Again, note the spotless pavement.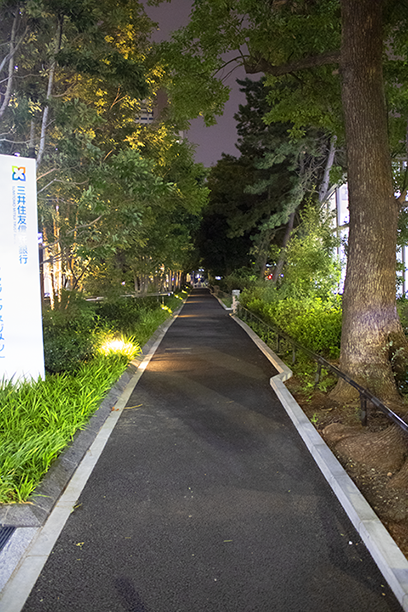 There are all kinds of other interesting side streets/paths to explore.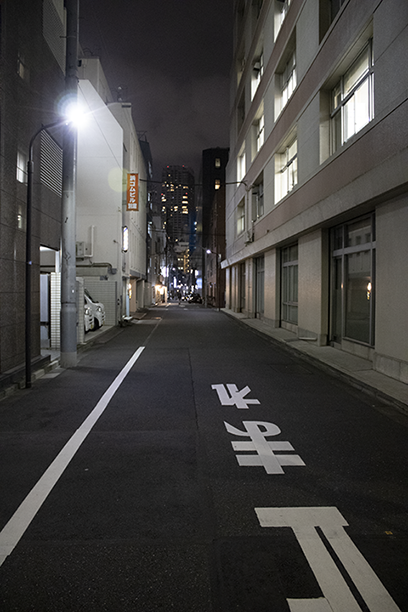 Even small side streets are usually clean + well-lit.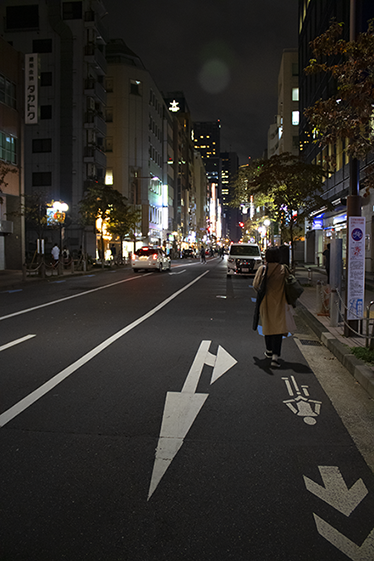 Tokyo has spotless pavement – mainly because all plastic waste is collected, recycled, and plowed into new road pavement to make it rubbery + elastic so it doesn't chip or crack. The plastic gets reused, and the country gets better roads. Brilliant. You rarely see any road gravel in Tokyo. The only downside is Japan hasn't mastered bike lanes yet – as indicated by the double arrow + cyclist icons on the right.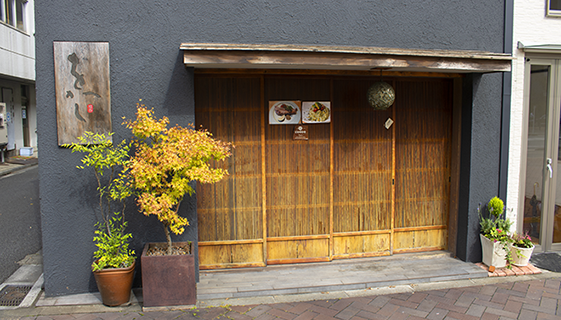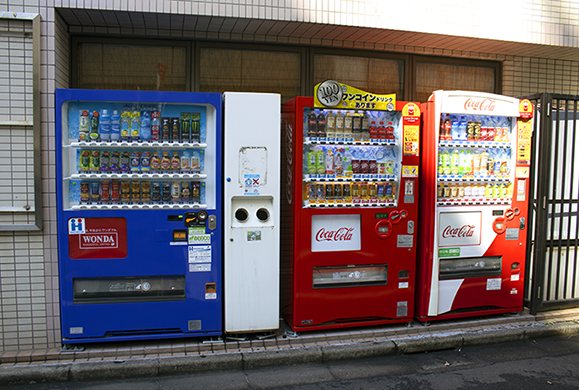 Vending machines are good for quick, cheap drinks. You can now also pay electronically via IC railway cards such as Suica in most places. Suica also supports payment via smartphone or Apple Watch.
Japan's Suica electronic rail IC card. You add money to the card, then use it at electronic turnstyles at train stations to pay your fare. You can also use them at convenience stores and most vending machines.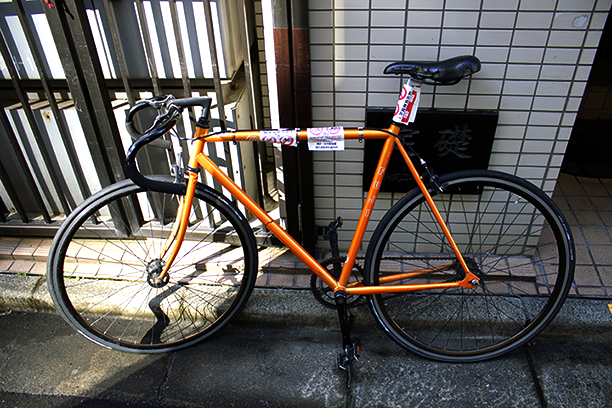 Another abandoned bike in Tokyo – an all too common occurrence.
Atago Green Hills Mori Tower
Just to the west of Toranomon Hills complex is Atago Green Hills Mori Tower – another mixed-use complex worth checking out at 35°39'50.56″ N 139°44'58.20″ E. This complex includes a huge park + a nice restaurant with a view of Tokyo looking down on Tokyo Tower. The NHK Museum of Broadcasting is also here.
Zojo-ji Temple
Further to the west down Rt. 403 just south of Tokyo Tower is world-famous Zojo-ji Temple. You can easily walk to it from Toranomon.
Conclusion
Well, that's it for the Toranomon Superguide. We hope you found it useful. Enjoy your stay. You can easily spend a few days in the area and see everything. If you also want to see Shimbashi + Akasaka too, plan on a week or so for all 3. You can stay in one of the inexpensive hotels in Toranomon (such as APA), or one in Akasaka. There is also a First Cabin on a main street in Akasaka. It is conveniently located + has a Key's Cafe embedded right inside it. There is also a Tully's Coffee just around the corner. Or choose the very nice APA #215 Hotel Shimbashi Toranomon. If you do stay in Akasaka, be sure to check out the excellent Akasaka SACAS area.
Additional Photos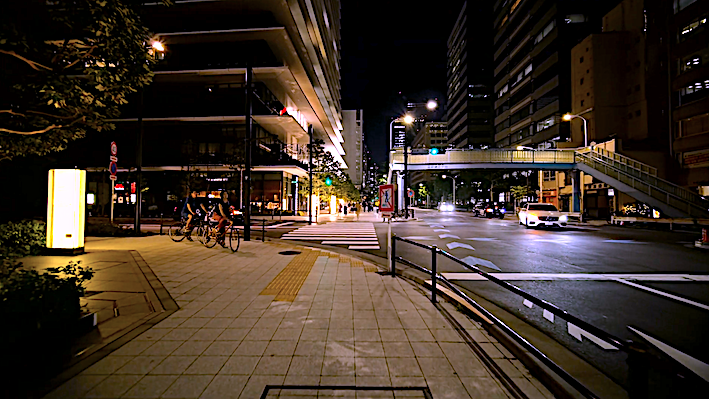 Looking east in front of Toranomon Hills.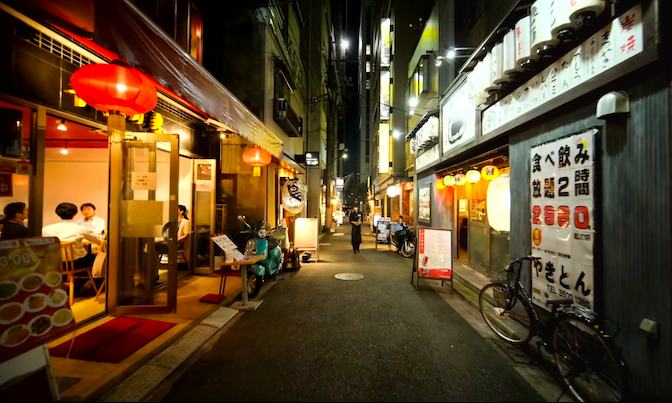 There are lots of great restaurants and shops on the backstreets.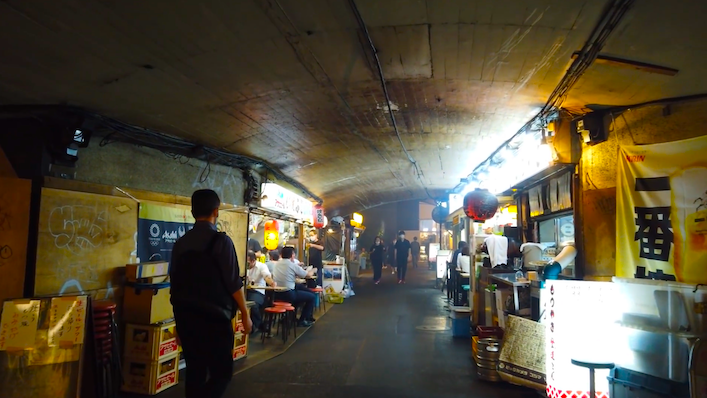 And some great restaurants under overpasses + between streets.
LINKS
New subway station opens near Tokyo's Toranomon high-rise complex
Ueshima Coffee Lounge No. 11 @ cia.tokyo
Saddle Up: Getting a Bicycle in Japan
Samurai Archives Japanese History Page
VIDS