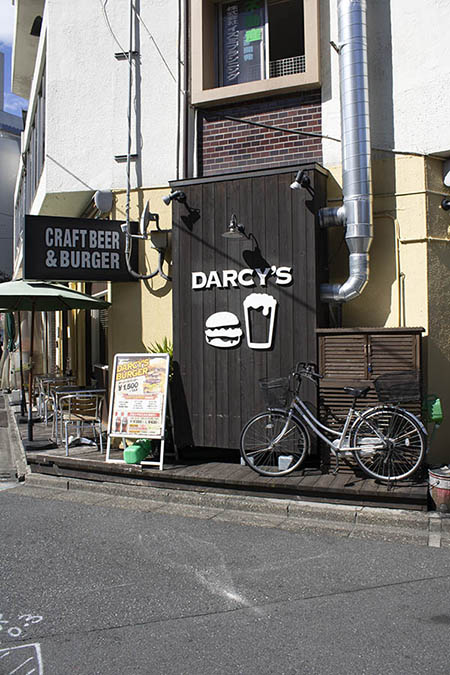 Name: Darcy's Craft Beer and Burger
Kind: Restaurant
Location: Ikebukuro, Tokyo @ 35°43'40.07″ N 139°42'48.35″ E
Address: Japan, 〒171-0022 Tokyo, Toshima City, 豊島区Minamiikebukuro, 2−24-1 八大ビル
Phone: 03-5927-8791
Email: Unknown
Free WiFi: Yes
Worth it? Yep.
Our Rating: ★★★
Last updated 9/5/2020
©2019-2020 tenmintokyo.com
Darcy's Craft Beer and Burger is a really great burger restaurant several blocks southeast of JR Ikebukuro Station in west Tokyo. They also sell a variety of craft beer + drinks. It's 3 blocks southeast of Coffee Valley. Minami-Ikebukuro Park is 2 blocks to the northeast.
They have awesome triple-decker burgers that are really great for around $12-$15. They also have seafood, chicken, and deserts. Tables are indoors and out and they just installed a nice new tile sidewalk out front next to the tables.
Inside is a relaxed bar-type atmosphere with wood paneling, and subdued lighting. You may want to arrive early in the evening because apparently they run out of burgers early.
To get here, exit the east side of JR Ikebukuro Station, head south 3 blocks, east 2 more blocks, then south one more block, then east 2 more blocks. It's on your left on the corner as you face east.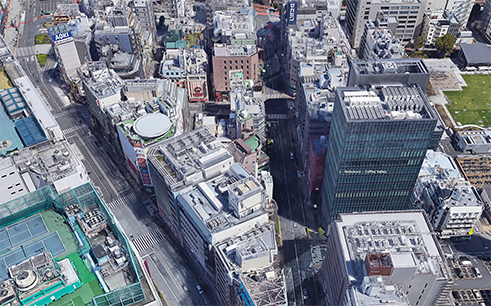 Ikebukuro facing north. JR Ikebukuro Station is in the upper left corner, Darcy's is on the corner of the small white building in the lower right. Coffee Valley is just one block to the northwest.
Enjoy!
LINKS
https://tabelog.com/en/tokyo/A1305/A130501/13166174/
VIDS
Tokyo Drew has a vid showing Darcy's: