©2020 tenmintokyo.com
Name: Blue Bottle Coffee Kanda
Kind: Café
Location: 35°41'51.10″ N 139°46'11.06″ E
Station: Akihabara Sta.
Address: 1-chōme-25-4 Kanda Sudachō, Chiyoda City, Tōkyō-to 101-0041, Japan
Free Wifi: Yes
Our Rating: ⭑⭑⭑⭑⭑
Worth it? Totally.
Updated 9/25/2020
A new Blue Bottle Coffee café has opened in the historic Manseibashi Station just north of Tokyo Station in Kanda. Well worth a stop in for a drink and a rest. Note that most seating is outside. This is the 11th Blue Bottle Coffee in Tokyo.
To get here exit Akihabara Station, head south on Chuo-Dori to Manseibashi Bridge, cross it, then turn the corner right past the station. Blue Bottle Coffee is down on your right – the 1st shop just past the 1912 stairwell entrance.
Hours are mostly 8:00-9:00 AM – 7:00-ish PM.
Drinks are around 500¥ (about $5 USD). They also sell BBC mugs.
Check out the gorgeous photos @ urdesignmag.com below.
The mAAch eCute mall inside Manseibashi Station in general is well worth a stroll.
LINKS
https://www.urdesignmag.com/lifestyle/2019/04/02/blue-bottle-coffee-kanda-manseibashi-cafe/
https://bluebottlecoffee.com/cafes/kanda
https://www.timeout.com/tokyo/shopping/maach-ecute-kanda-manseibashi
https://japantravel.navitime.com/en/area/jp/spot/02301-1405315/
https://www.ejrcf.or.jp/mansei/english/
https://en.wikipedia.org/wiki/Manseibashi_Station
Experience The 100 Year History of "mAAch ecute" Underpass
https://tokyorailwaylabyrinth.blogspot.com/2013/09/manseibashi-revival-of-abandoned-station.html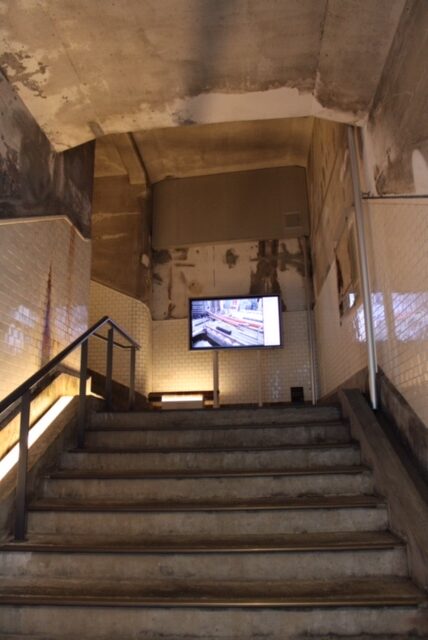 The 1912 stairwell on your right is just before Blue Bottle Coffee.
On the 2nd floor of the station is a small museum detailing its history – worth a quick look after your coffee break. From Blue Bottle Coffee head north on the west side of the station, then head inside for the elevator to the 2nd floor.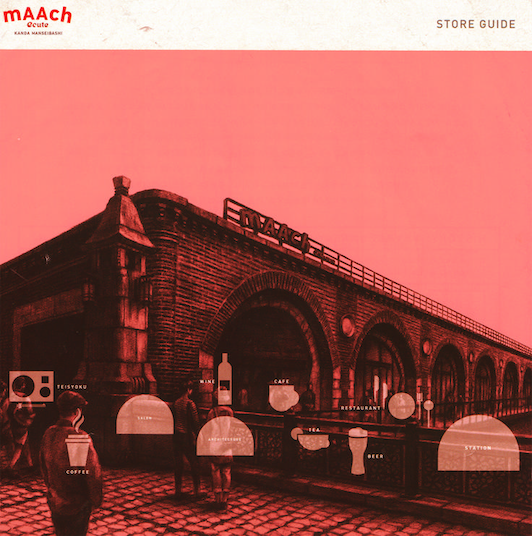 The east side of the station from mAACh eCute's official brochure. Pass this to the left shown here, then head right.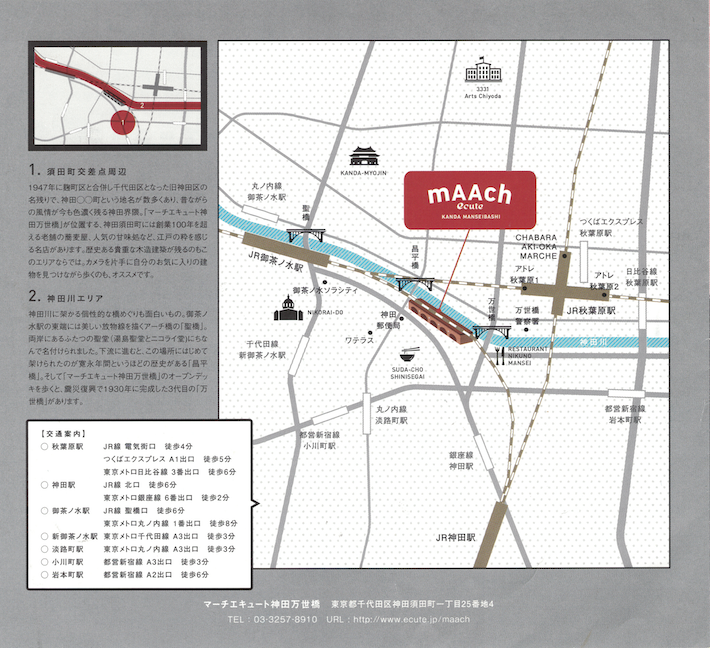 mAACh eCute map. The station is in the middle, Akihabara Station is the small "+" shaped area to the right. The bridge crosses the Kanda River.
VIDS
https://www.youtube.com/channel/UCyki4e6RG84BT_xzi4oYkRw
https://www.youtube.com/watch?v=Il3lGdmG888