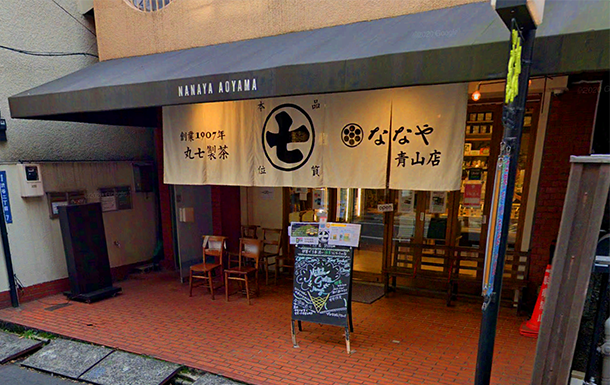 Name: Nanaya Aoyama
Kind: Matcha/Desserts
Location: 35°39'39.40″ N 139°42'30.05″ E
Station: Shibuya, JR Lines
Free Wifi: Unknown
Our Rating: ⭑⭑⭑⭑⭑
Worth it? For a quick bite
Updated 10/13/2020
©2020 tenmintokyo.com
By popular demand, matcha masters Tea and Spoon Nanaya have opened shop in Tokyo. The place is well worth a visit for its wide range of matcha ice cream, tea, gelato, and other delights – including its famous 7-Levels of Matcha ice cream. They now also make an intense green-tea chocolate you can purchase in the shop(s). The shop is just to the southwest of Aoyama Gakuin Memorial Hall.
Enjoy!
LINKS
Maximum matcha! Tokyo sweet shop sells the strongest green tea chocolates physically possible
https://livejapan.com/en/in-tokyo/in-pref-tokyo/in-shibuya/article-a0000577/
https://otakumode.com/news/57a94b143af49fd14f9227d1/Shizuoka-Matcha-Sweets-Factory-Nanaya-Is-Swayed-by-Customer-Demand-Opens-its-First-Tokyo-Store!
https://www.tokyocreative.com/sights/6465-nanaya-shizuoka-matcha-sweets-factory
https://www.city-cost.com/blogs/BlueButterfly/G09Y1-living_food_tea_fujieda_shi_shizuoka
Nanaya's 7-Level Matcha Ice-Cream
VIDS