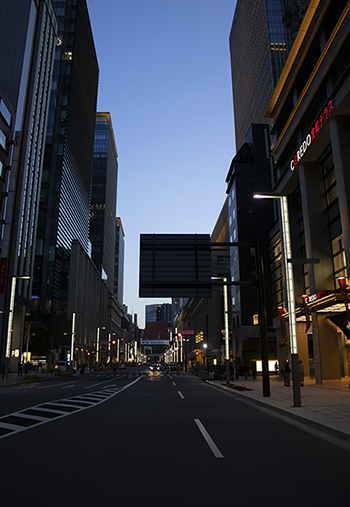 Name: Mitsukoshimae
Kind: Town
Location: 35°41'22.49″ N 139°46'10.71″ E
Station: Mitsukoshimae, Ginza (G12) or Hanzomon (Z09) Line on Toyko Metro Subway
Free Wifi: Yes
Our Rating: ⭑⭑⭑⭑⭑
Worth it? Do not miss it.
Updated 2/12/2021
©2019-2021 tenmintokyo.com
Mitsukoshimae is a subway station on the Tokyo Metro Ginza (G12) or Hanzomon (Z09) Lines. It is named after the depato (department store) that sits over it called Mitsukoshi. Mitsukoshi is one of the oldest depato in Japan and dates back over a century. The building itself has an architecture + decor from that era. It also has a tax-free shop.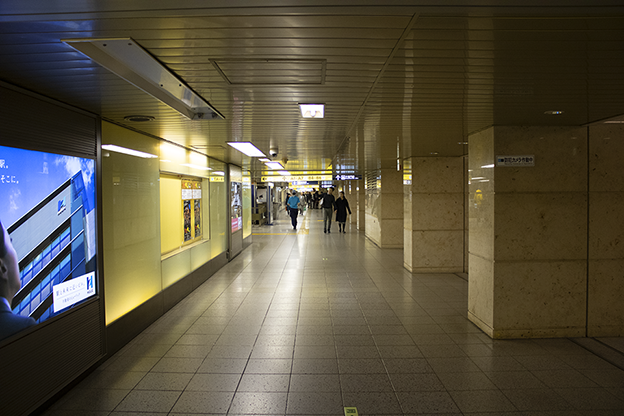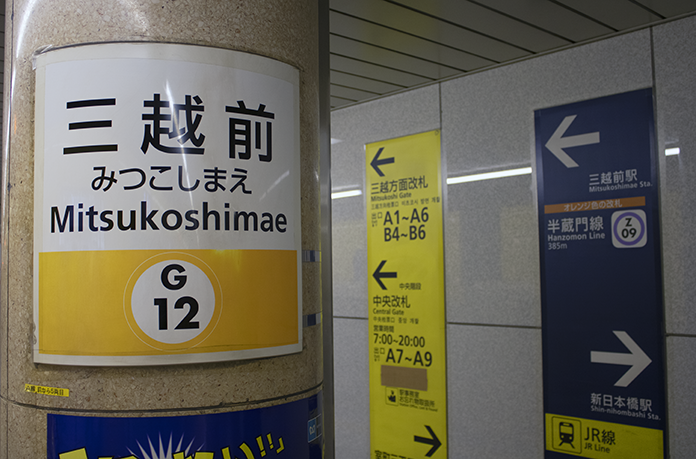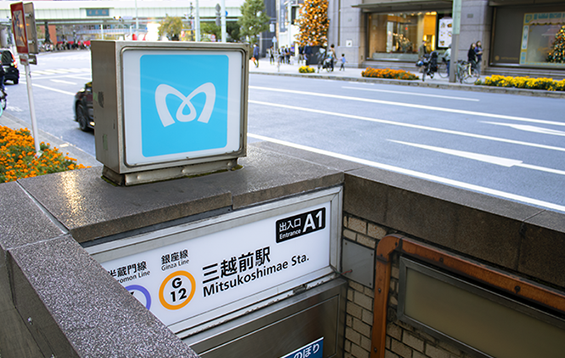 Aside from the store itself there are all kinds of things to do in the area (known as Nihonbashi) named after the Nihonbashi Bridge at the north end of the town. The original bridge dates back to 1609. In fact, the Nihonbashi Bridge is the central point (Kilometre zero) from which all other road distances are measured in Tokyo.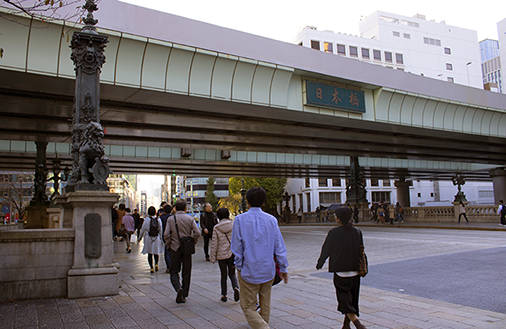 Nihonbashi Bridge and Kilometre zero facing south towards central Tokyo.
The Bank of Japan bldg. is also located near here.
Just a short walk north from Nihonbashi is Kanda Station (G13). You can easily walk from there if you chose to get off there. Just north of that is Akihabara.
The area plays prominently in medevil Japan's history with many Ukiyo-e prints by famed artist Hiroshige from the 1800's still in existence from that era.
The Nihonbashi area is just north of central Tokyo's Marunouchi and Otemachi areas. You can easily walk here from Tokyo Station which is to the south. You can also exit Otemachi Station on the Hanzomon (Z09) Line + head north. If you have a whole day to spend you could sightsee around Tokyo Station, then walk north to Otemachi, then north to Nihonbashi (although that would be a very full day since there is a lot to do in each area).
Just to the north of the bridge is a small information booth which is worth a stop: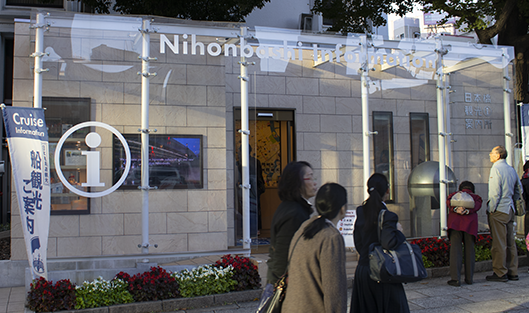 The most interesting thing about the Nihonbashi area is simply how immaculately spotless it is – maybe even more so than Ginza to the south, and the Tokyo Station area. Streets here are so clean it's hard to believe a city this size has the ability to keep any area so spotless.
There are endless things to do in the area. The station has a mixed use area with shops + restaurants, and the streets are lined with both too. You can walk and explore for hours and not get bored.
Mitsukoshi is the main attraction and it has several floors of shops, food, restaurants, and other interesting places, but its food basement (Deepchika) is perhaps the most interesting. Here you can get all kinds of foods + luxury delicacies of all kinds. Plan to spend an hour in the basement at a minimum.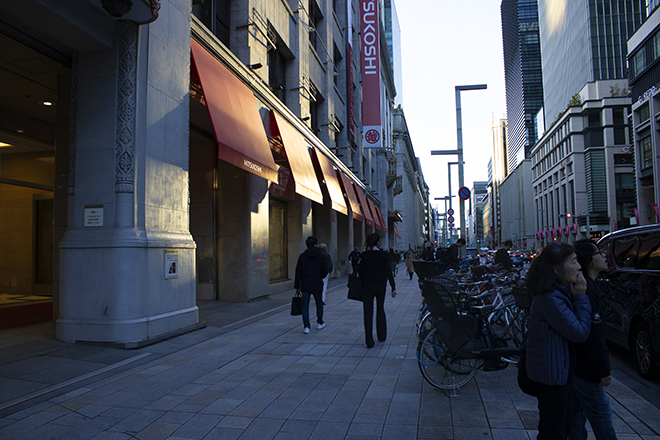 Mitsukoshi at sunset facing south. The groaning city in the gathering dark.
The store also has a special card for overseas visitors which gives you 5% off all purchases. There is also a brand new Bic Camera store in Mitsukoshi.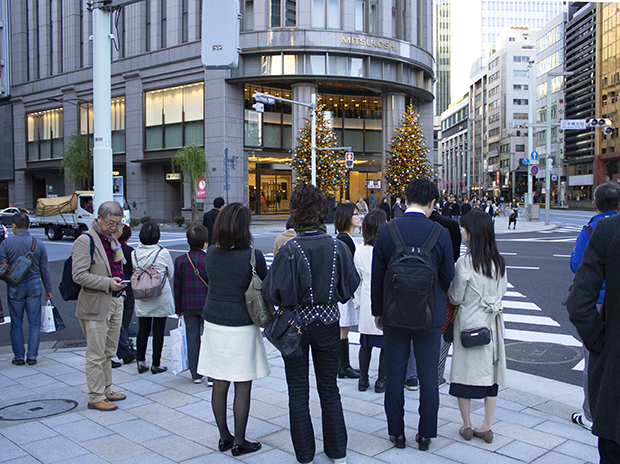 Mitsukoshi south entrance facing north at Christmas.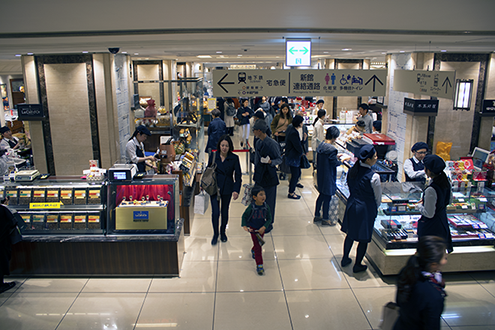 Depachika in the basement of Mitsukoshi Depato.
COREDO Muromachi Mixed Use Development
After Mitsukoshi, the other big attraction in Nihonbashi is the COREDO mixed use development. The complex sits above the station and its first floor is inside the station bldg. But there are three COREDO bldgs. and you can spend hours exploring them all – possibly even days.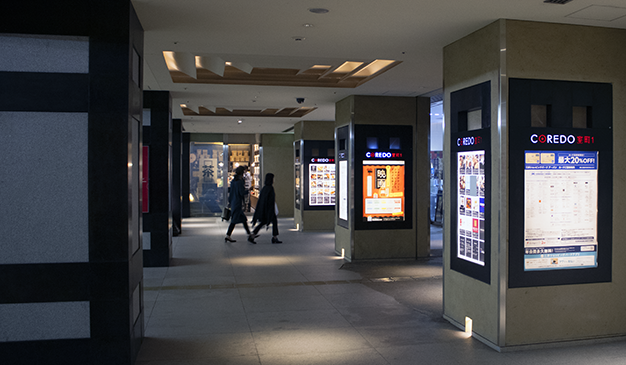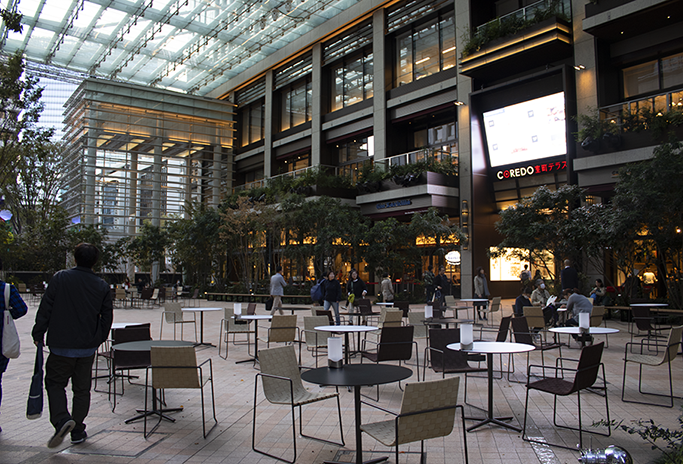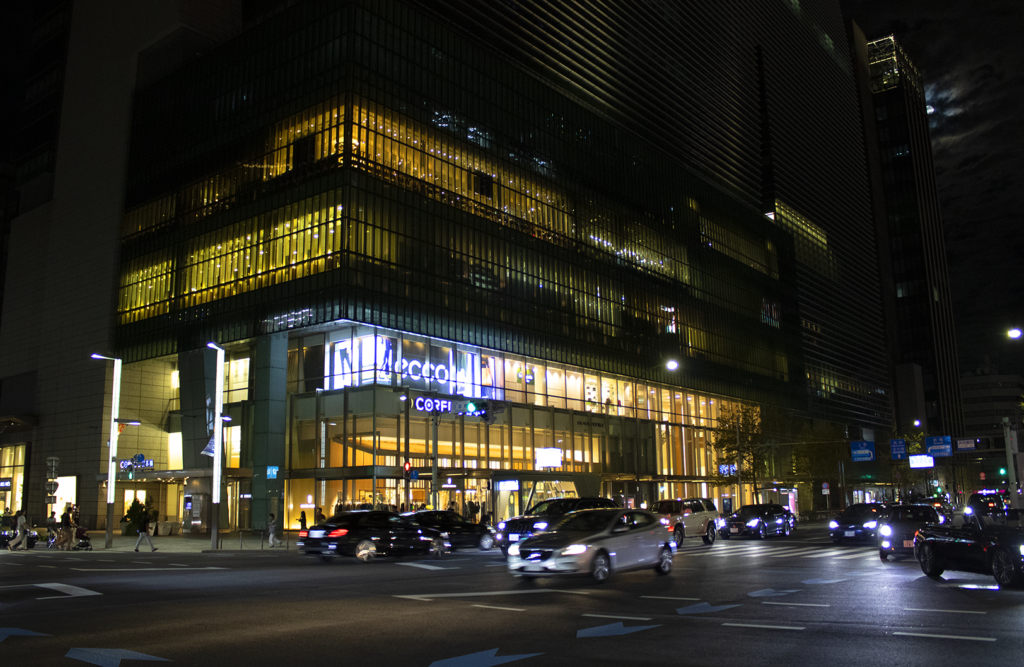 COREDO at night.
Mitsui Shopping Park Urban
1 block to the west of COREDO is Mitsui Shopping Park Urban. Well worth a look. There are lots of shops + cafés, and restaurants here – some with outdoor seating.
Streets
Chuo-Dori is the main street that runs through Nihonbashi and the COREDO complexes are on either side. Chuo-Dori runs north-south and bends west @ Nihonbashi, then north through Kanda and into Akihabara. Running south it takes you to Maronuchi and Tokyo Station. But there are side streets as well and every side street has something of interest. Shops abound. In the center of the multi-building COREDO complex there is an open-air part of the street that is blocked off to traffic which has dozens of nice restaurants + shops you can visit. A great place for a walk and a definite must-see.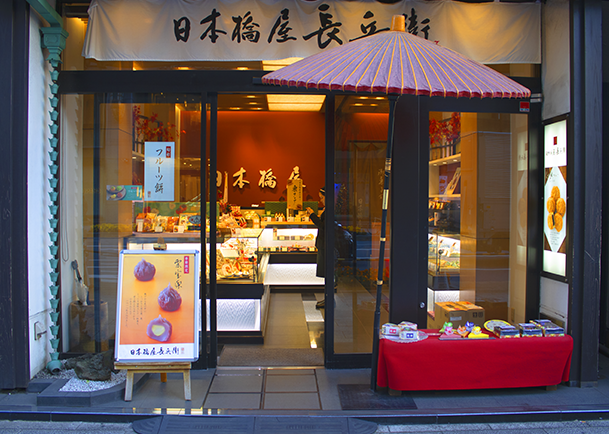 Cool shops abound on Chuo-Dori.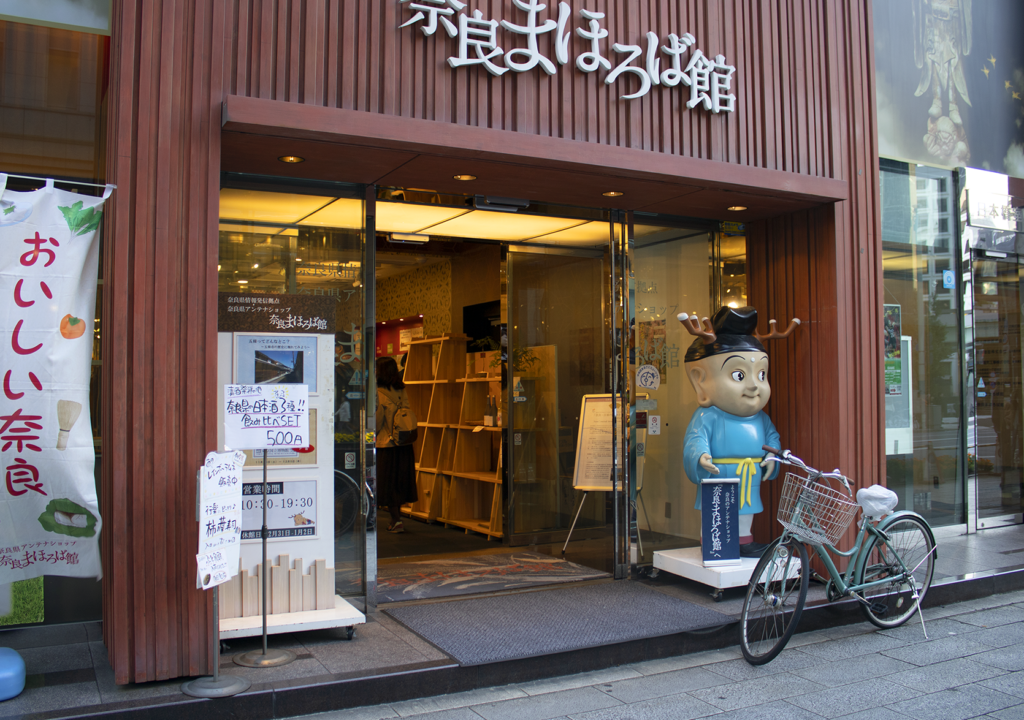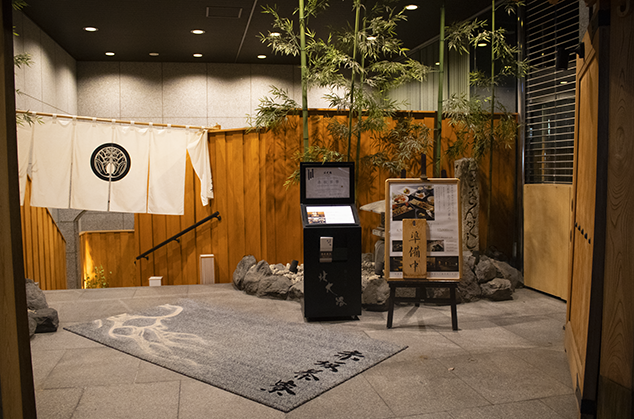 Hotels
Lots of good hotels abound in the area, many with entrances to the station in their basements or right outside on the sidewalk. By far the best hotel in the area is the Mandarin Oriental, just across the street from Mitsukoshi Depato. This is a 5-star hotel and it will cost you a pretty penny to stay here but the luxury + experience are out of this world. From the upper floors of the hotel you get a spectacular view of downtown central Tokyo to the south, and Tokyo Sky Tree to the east.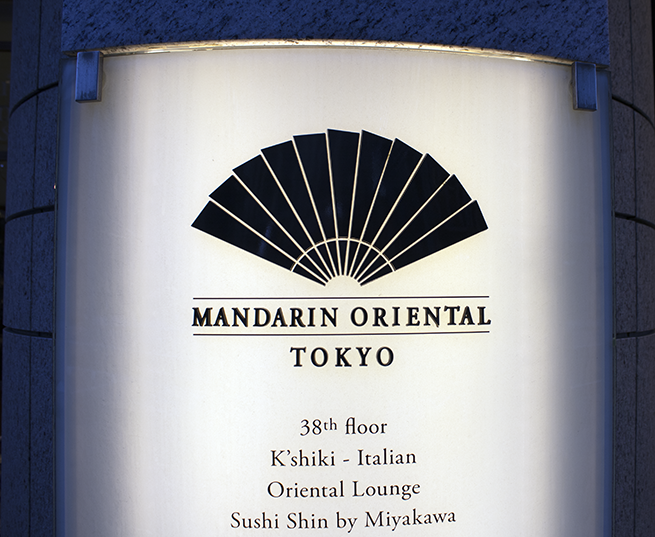 Mitsui Memorial Museum
Also nearby is the Mitsui Memorial Museum – well worth a stop this museum has traditional prints, paintings, and ceramics.
SUIGIAN Performing Arts Theater
Also in the complex is the SUIGIAN Performing Arts Theater. You can catch a traditional Noh play here as well as other shows.
Nihonbashi Info Center (Omotenashi Nihonbashi)
There is also an information center in the complex called Nihonbashi Information Center which has an incredible amount of info on the area. Worth a stop.
Additional Photos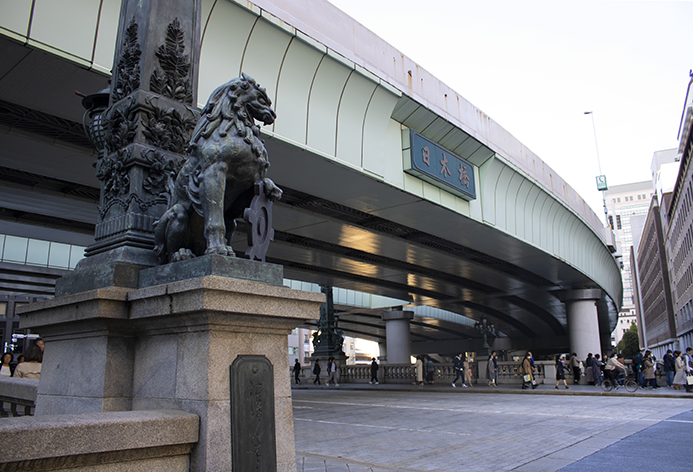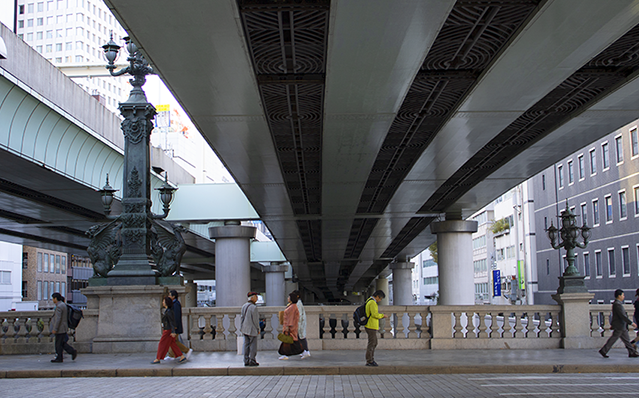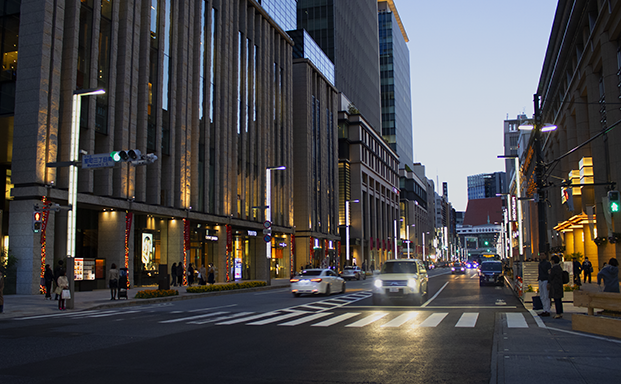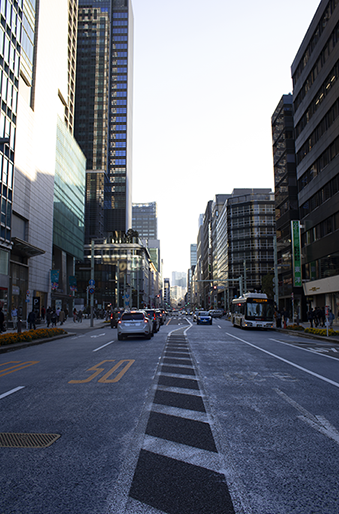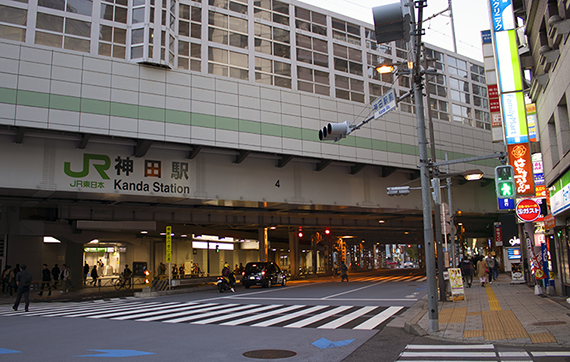 Well, that's it for now. Enjoy Nihonbashi + Mitsukoshimae. There is loads to do here and its well worth the trip.
LINKS
https://www.tokyometro.jp/lang_en/station/mitsukoshimae/index.html
https://www.tokyometro.jp/lang_en/station/line_hanzomon/index.html
https://en.wikipedia.org/wiki/Nihonbashi
https://www.gotokyo.org/en/spot/44/index.html
https://www.centraltokyo-tourism.com/en/spot/detail/100301011
https://en.wikipedia.org/wiki/The_Fifty-three_Stations_of_the_T%C5%8Dkaid%C5%8D
https://www.gotokyo.org/en/spot/411/index.html
https://mitsui-shopping-park.com.e.act.hp.transer.com/urban/muromachi/index.html
http://www.nihonbashi-info.jp/omotenashi/
https://www.timeout.com/tokyo/shopping/coredo-nihonbashi
http://tenmintokyo.com/2020/09/25/hanzomon-line-posts/
Store Information
Coredo Muromachi 1 2-2-1 Nihonbashi Muromachi, Chuo 103-0022, Tokyo Prefecture
Address: 1-4-1 Nihombashi Muromachi, Chuo-ku, Tokyo > Access
Phone: 0081-3-3241-3311
Hours: 10:00~19:00
*Main Building and New Building B1, 1F and 2F Tax-Free counter: 10:00-19:30
*Restaurants on New Building 9F and 10F: 11:00-22:00
COREDO Nihonbashi
Address 1-4-1, Nihonbashi, Chuo-ku, Tokyo
Contact Web Site https://mitsui-shopping-park.com/urban/nihonbashi/
Directions: Directly connected to Nihonbashi Station on the Tokyo Metro Ginza Line, Tozai Line, or the Toei Subway Asakusa Line, a three-minute walk from Mitsukoshimae Station on the Tokyo Metro Ginza Line or Hanzomon Line, or a six-minute walk from Tokyo Station on JR Lines.
https://mitsui-shopping-park.com.e.act.hp.transer.com/urban/muromachi/index.html
VIDS