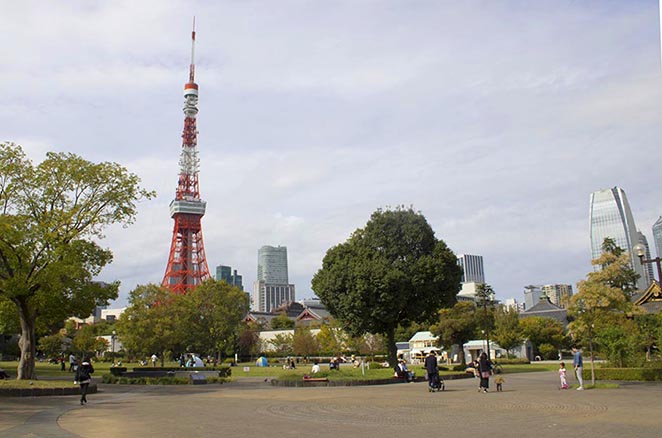 Name: Tokyo Tower
Kind: Tower
Free Wifi: Yes
Location: 35°39'30.41″ N 139°44'48.23″ E
Station: Hamamatsucho Station, Daimon Station, Onarimon Station
Our Rating: ⭑⭑⭑⭑⭑
Worth it? Don't miss it.
Updated 4/3/2021
©2019-2021 tenmintokyo.com
Tokyo Tower is one of the most well-recognized landmarks in the world. Built in 1959 to accomodate widespread use of TV and radio, the tower also includes a large observation deck halfway to the top. There is a large elevator to the deck, but you can also walk the stairs up if you feel up to it – but be warned, it's a long way.
The tower is in Minato Ward west of the Shiodomé area.
Access
Unfortunately there isn't a major train station next to Tokyo Tower. Your best bet is the Yamanote Line or Tokyo Monorail to Hamamatsucho Station. The walk is only just over 1/2 a mile. A little further to the northwest is Onarimon Station. You can, of course, also bike to Tokyo Tower from other parts of the city.
If you're coming from the north, Toranomon is just to the north and provides quick access.
Admission is around $18/adult, but is well worth it. On the ground floor are a lobby + some shops including food. The observation deck is huge with tall floor-to-ceiling windows providing panoramic views of the city in all directions.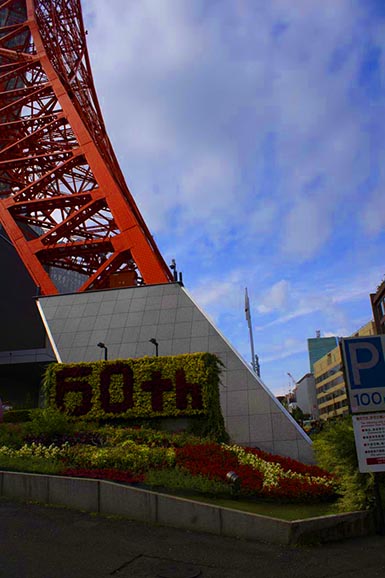 At the entrance to Tokyo Tower on it's 60th anniversary. It was fully repainted in time for the 60th.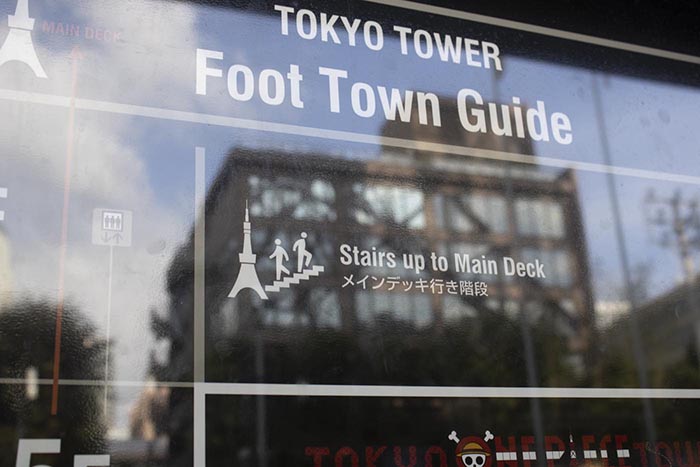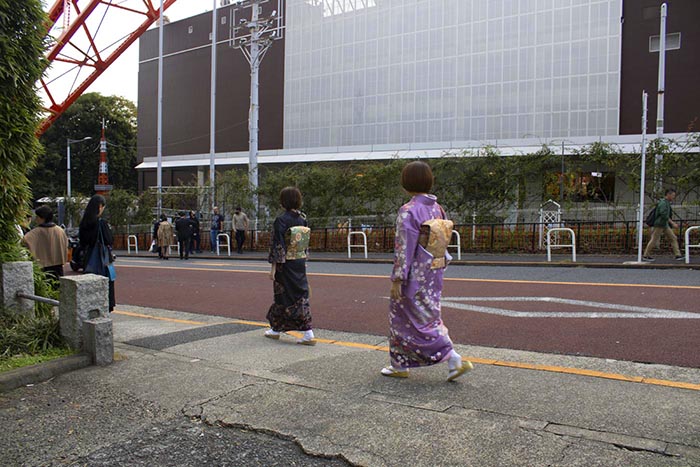 Across from the entrance.
Zojo-ji Temple + Shiba Park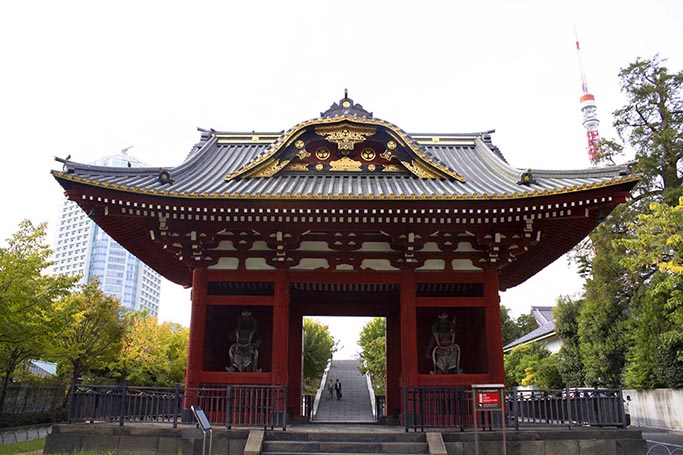 Entrance to Zojo-ji. Note the 2 guardians on either side.
Just to the southeast of Tokyo Tower is the huge Zojo-ji Temple complex. It's just off Hibiya Dori and has a nice park + a bike parking lot. You can walk all the way around the park to Tokyo Tower on the northwest. On the north end there is another small interesting park with lots of stone Jizo. Since it's only 1 block away, check it out. There is also a huge cyprus tree planted @ Zojo-ji Temple by the late US President Ulysses S. Grant in the 1800's.
Also, just south of Zojo-ji is the massive Shiba Park with lots of hills + trails to walk in. Definitely check it out.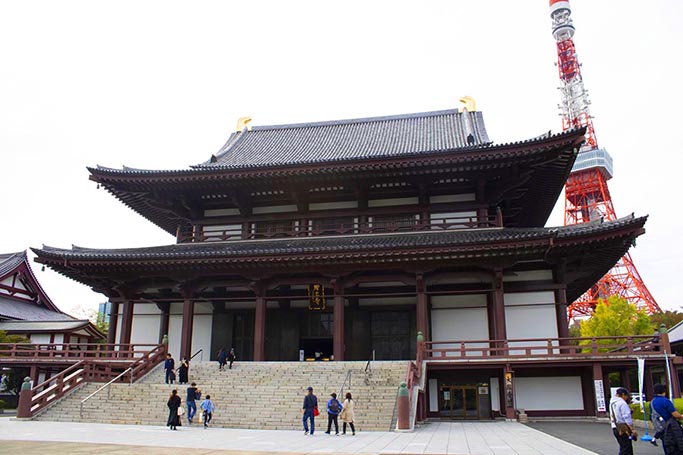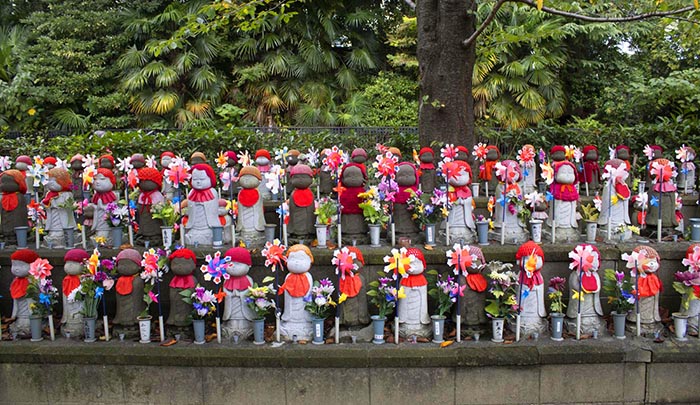 Jizo – guardians of children + travellers.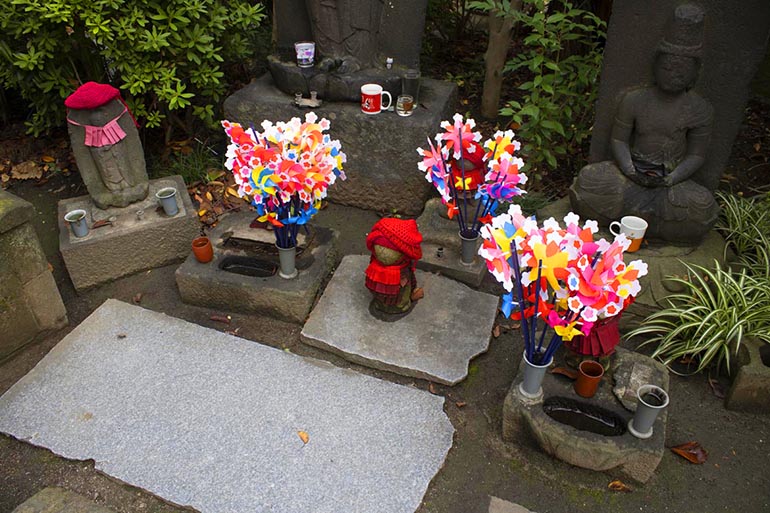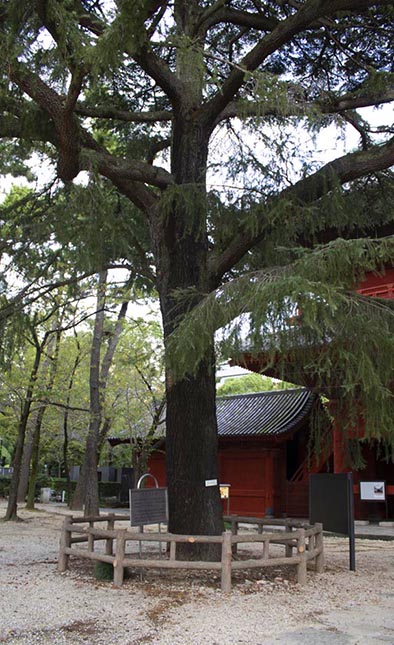 Grant's Cyprus @ Zojo-ji Temple
Prince Park Tower Tokyo
Just to the west of Shiba Park is the very luxurious Prince Park Tower Tokyo. Around $150-$200/night, it's bit pricey but if it fits your budget is worth a 1 or 2 night stay. There is also a free shuttle from PPTT to Hamamatsucho Station.
Conclusion
Tokyo Tower is a must-see if you're in Tokyo. One of the oldest and most well-known landmarks, it makes a nice short day trip. Definitely don't miss it.
Additional Photos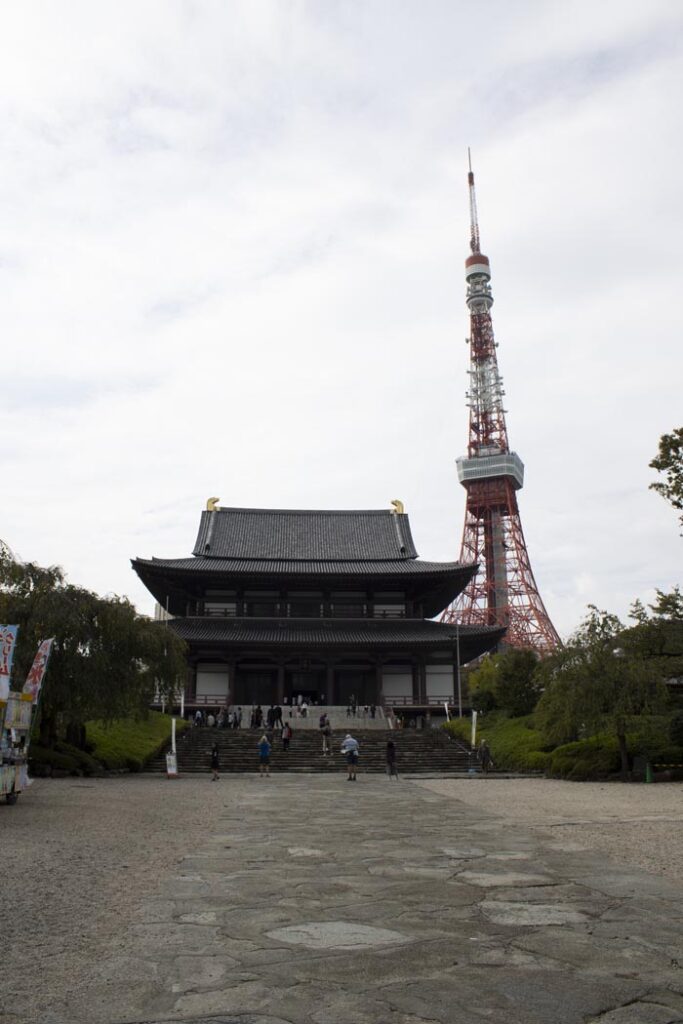 Zojo-ji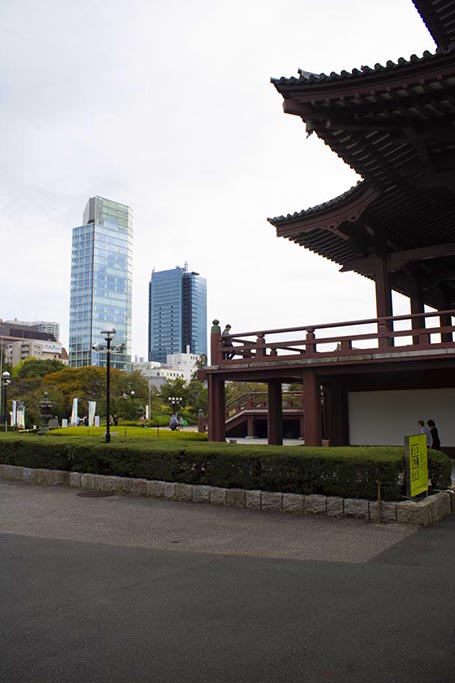 Looking back east towards Hibiya Dori.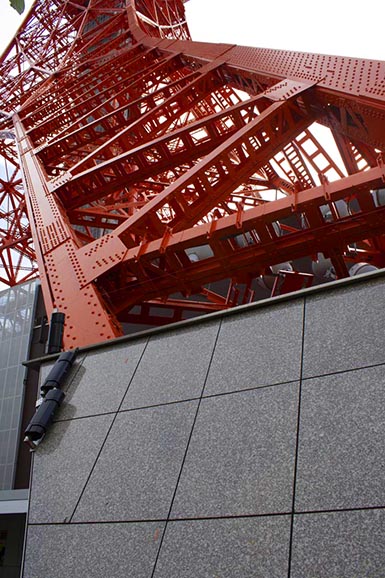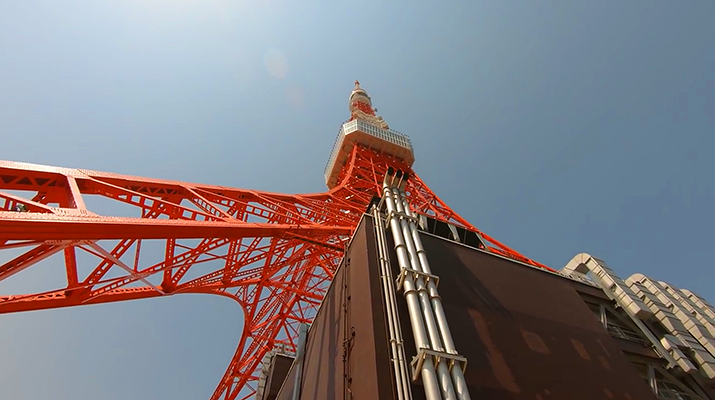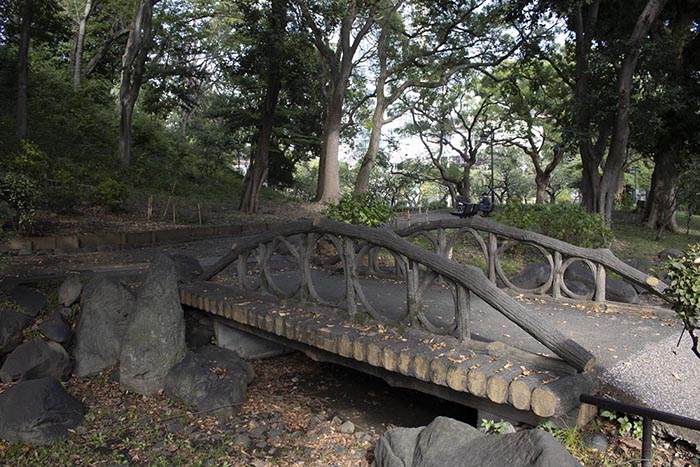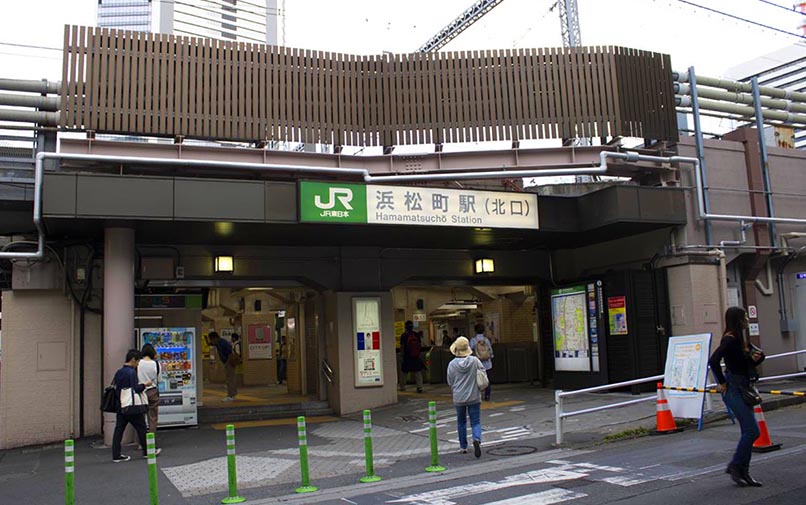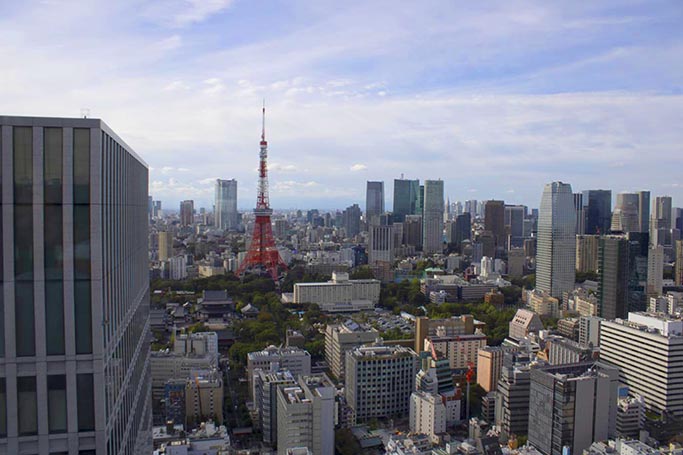 This famous view was taken from the WTC observation deck to the southeast.
Hours
MAIN DECK(150m)
9:00~22:00(Last admission 21:30 TOP DECK TOUR
Stairs to the MAIN DECK
9:00 AM – 9:00 PM(Last admission 9:00 PM)
Possibility of closure due to bad weather.
LINKS
Shiba Park | The Official Tokyo Travel Guide, GO TOKYO
Jizo: The patron saint of travellers in Japan | InsideJapan Blog
Prince Park Tower Tokyo – Official
Tokyo Tower vs. Tokyo Skytree: Why Age Reigns Supreme
VIDS
There are also various live webcams from Tokyo Tower around the web: