Great article over @ tokyocheapo.com about buying a bike in Tokyo.
In addition to the stores listed, we highly recommend some of the smaller hidden ones in Akihabara – it's not uncommon to find a brand new high-end racing bike in Akihabara's shops for up to 50% off retail price. Before the pandemic, we even saw a Bianchi touring bike in an Akihabara shop for a mere $600 USD.
https://tokyocheapo.com/travel/bicycle-shops-tokyo/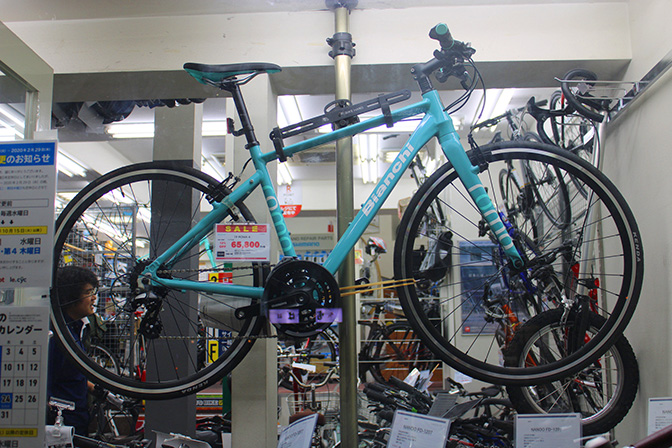 The 1/2-price Binachi we spied in a tiny Akihabara shop.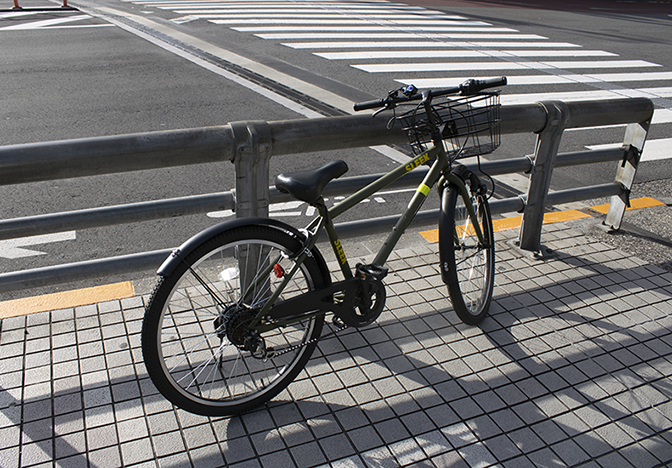 As the article mentions, Don Quijote is a great place for buying bikes – such as this $200 special we picked up there on a trip a few years back.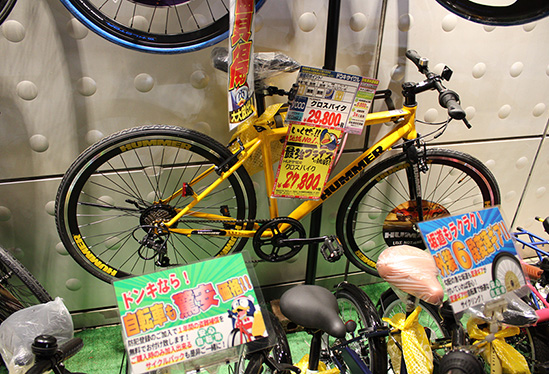 A very nice Hummer @ Don Quijote Ginza, which actually has a huge array of bikes right out front.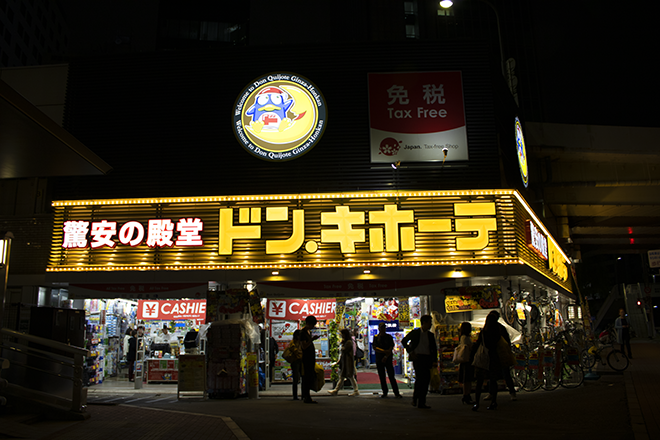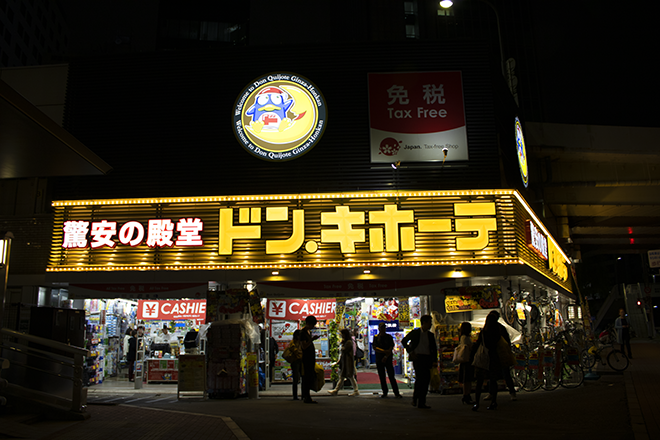 Don Quijote Ginza. Bikes are out front on the right.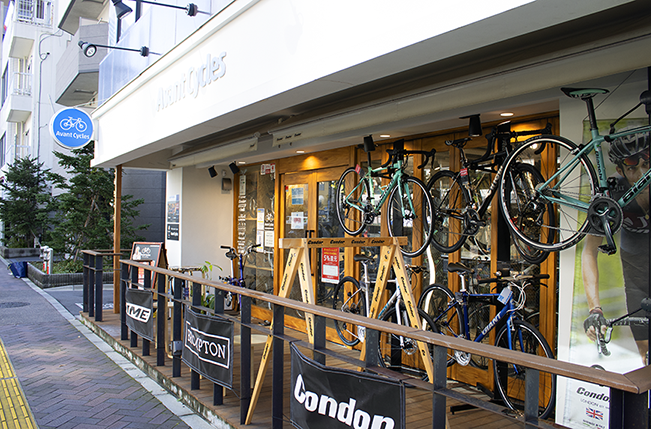 Another shop not mentioned is this small private shop in Toranomon: Avant Cycles.