Name: Koishikawa Korakuen Gardens
Kind: Gardens
Free Wifi: Yes
Location: 35°42'19.90″ N 139°44'57.44″ E
Station: Korakuen Station, Metro Marunouchi Line, Namboku Line, JR Suidobashi Station
Our Rating: ⭑⭑⭑⭑⭑
Worth it? Don't miss it.
Updated 6/13/2021
©2019-2021 tenmintokyo.com
Photos may take a while to load.
Just west of Tokyo Dome City in west Tokyo is a very nice large Japanese garden called Koishikawa Korakuen Gardens.
Access
To get to Koishikawa Korakuen Gardens, take the Metro Marunouchi Line to Korakuen Station and exit to the left up the stairs. You can either cross the ramp and head north, or exit the station and head north on the sidewalk and then head south a block to the west. if you're willing to walk a bit, you can also take a JR line to Suidobashi Station and head west then north.
The entrance to the park is on the southwest corner. You must buy tickets in advance on the gardens' website.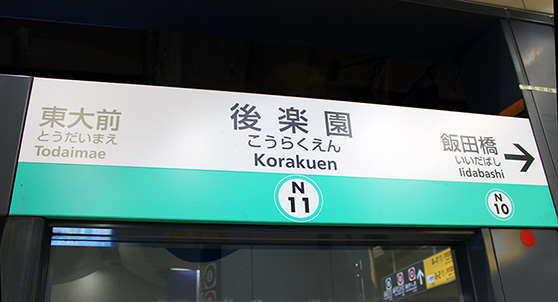 Korakuen Station on the Namboku Line. The Namboku station is actually in the basement of the Marunouchi Line Station.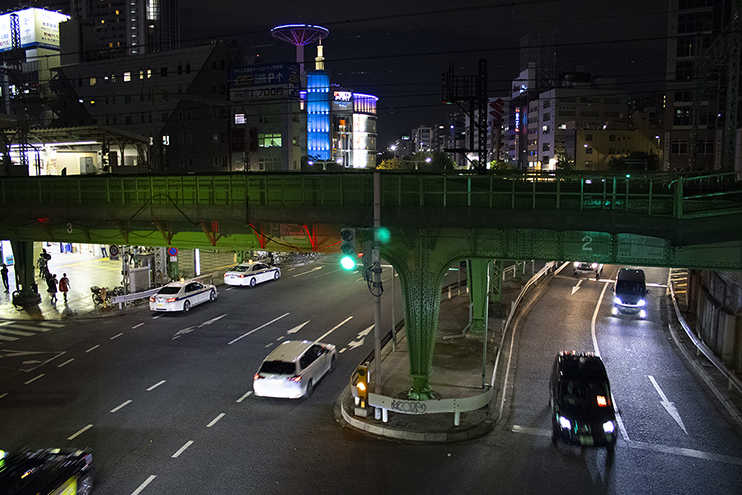 JR Suidobashi Station just to the southeast. Tokyo Dome City is just ahead to the left.
Area Layout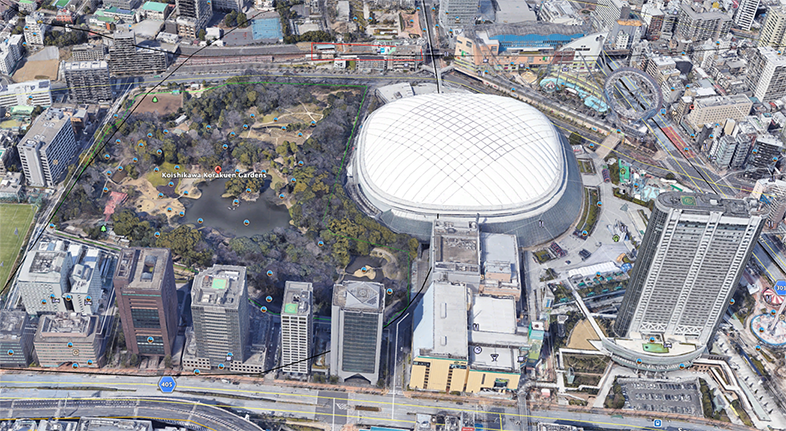 Tokyo Dome City are shown to the right, and Koishikawa Korakuen Gardens are just to the left (west). The entrance is at the lower left corner of the gardens shown here.
History
Koishikawa Korakuen Gardens is only 1 of 3 remaining daimyo (feudal lord) gardens from the early Edo Period. Land was often granted to daimyo – or put under their care for the shogun or emperor. The gardens date back to the early 1600's and you can still see many artifacts from centuries past (such as the large stone bridge).
Unlike many Japanese gardens, Korakuen has a more Chinese (Confucian) design.
Things To Do
The park has lots of walking trails, a large and a small pond, and some great views of Tokyo from various vantage points.
It's well worth a stop for a quick look.
Enjoy!
Additional Photos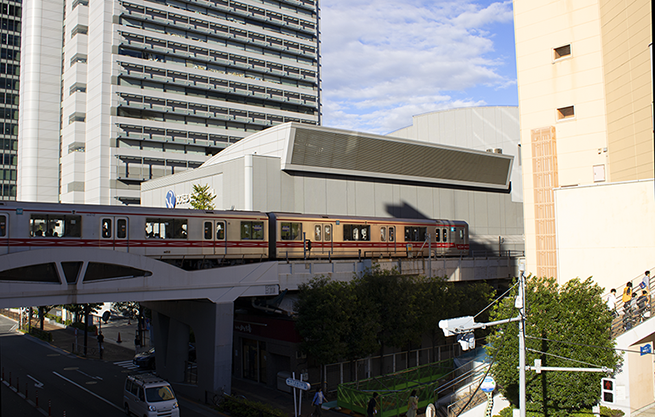 Marunouchi Line @ Korakuen Station.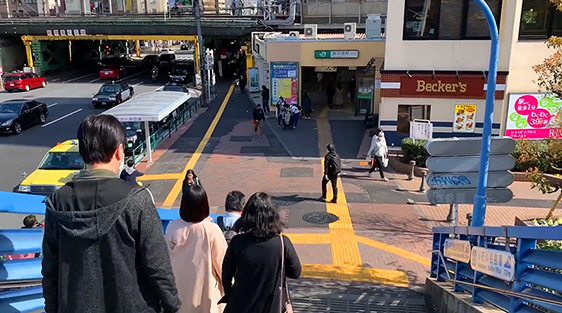 Suidobashi Station facing south.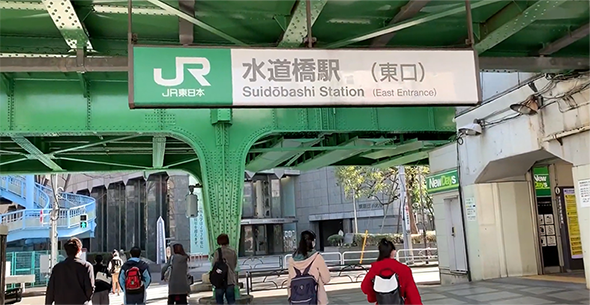 LINKS
Koishikawa-Kōrakuen – Wikipedia
Koishikawa Korakuen – The Japanese garden next to Tokyo Dome
Koishikawa Korakuen Gardens | GO TOKYO
Koishikawa Korakuen | Let's go to the park!
Korakuen Station/ | Tokyo Metro Line
https://www.tokyometro.jp/lang_en/station/line_marunouchi/index.html
VIDS