Name: New Hibiya
Kind: Subterranean Town
Free Wifi: Yes
Location: 35°40'22.94″ N 139°45'37.03″ E
Station: Yurakucho Station, JR Yamanote Line, Yurakucho Station/ | Tokyo Metro Line, Ginza Station – Ginza Line, Marunouchi Line, Hibiya Station, Hibiya Line
Worth it? A must-see.
Our Rating: ⭑⭑⭑⭑⭑
Updated 8/18/2021
©2021 tenmintokyo.com
Photos may take a while to load.
New Hibiya is an underground, little-known vast complex of shopping, stores, food, passageways, and other venues underneath Tokyo's city streets stretching from Hibiya on the west and all the way to Ginza Six on the east. The labyrinth runs for blocks and it's easy to get lost.
But it's definitely worth a look.
As part of the train renovations for the 2020 Olympics in Tokyo, the entire underground complex has been totally rebuilt + refurbished. You can easily spend an entire day or more here and not see it all. Best of all, it's right in the middle of Tokyo.
Many people don't know all this even exists under the streets.
Be sure to see our other post on Hibiya itself – the above-ground district just southeast of the Imperial Palace.
Access
To get into New Hibiya, you can either enter on the east from any one of the underground portals around or in Tokyo Midtown Hibiya (the centerpiece of which is Hibiya Mitsui Tower), or from any one of the Metro Ginza subway portals around Ginza/Yurakucho. If you use Yurakucho Station, Hibiya will be to your southwest and Ginza to your east.
You can also enter in the basement of Tokyu Plaza Ginza around 35°40'20.19″ N 139°45'44.82″ E.
As the Metro map shows, Ginza Station itself is a vast underground maze of staggering size. There are 3 different Metro lines in the station, and New Hibiya wraps all around the entire station and to Hibiya to the west. Note that there is no one central street-level Ginza Station – the entire thing is underground.
The Hibiya area itself is just east of Hibiya Park, and Ginza is just to the southeast.
https://www.tokyometro.jp/lang_en/station/ginza/index.html
A Maze of Underground Tunnels
New Hibiya isn't just one complex – it's several – all connected by fully modernized tunnels, lights, station platforms, stairs, escalators, and shopping. It's a dazzling display of light, sound, and things to do. You'll feel like you're in a science fiction movie.
Conclusion
Well, that's it for now. If you're in the area, pop down into New Hibiya and prepare to be astonished.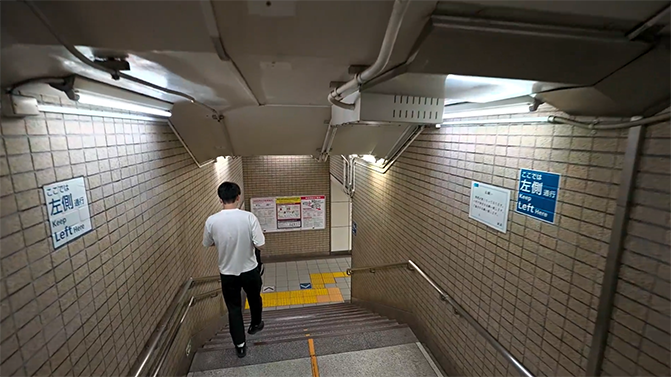 Heading down from a street portal into the subway tunnels.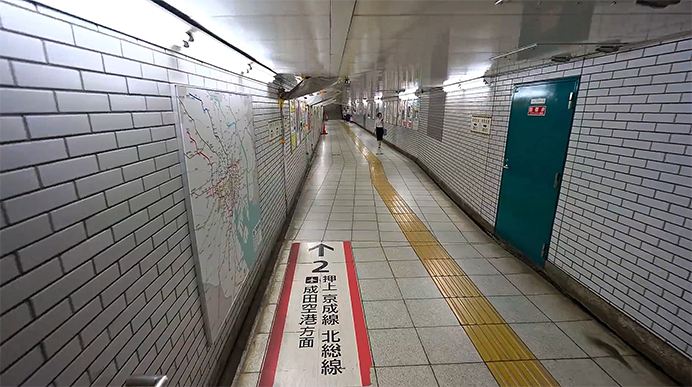 Older pre-modernized subway passages.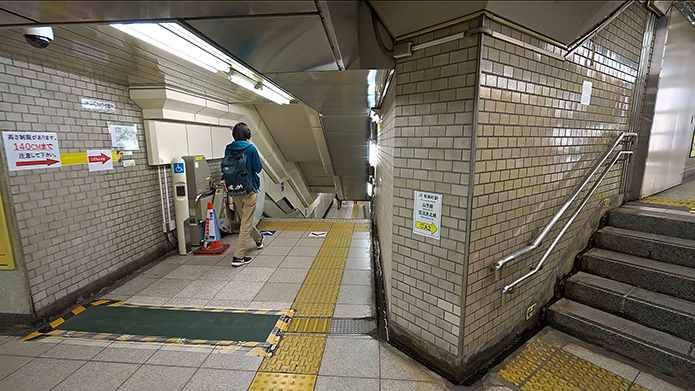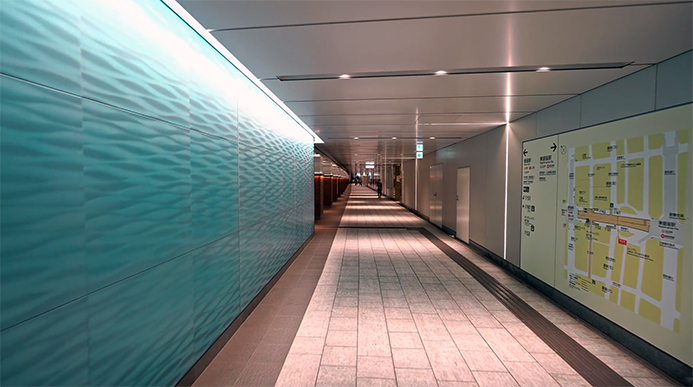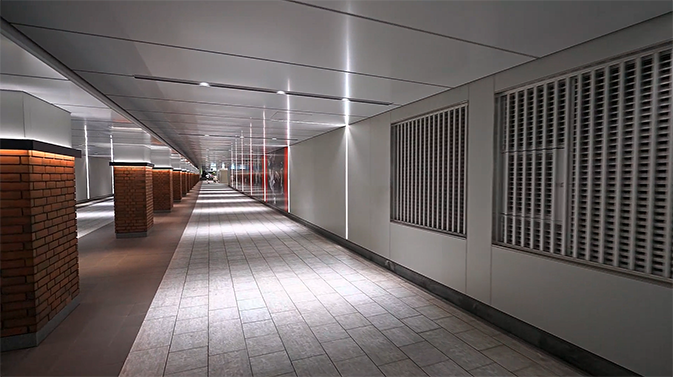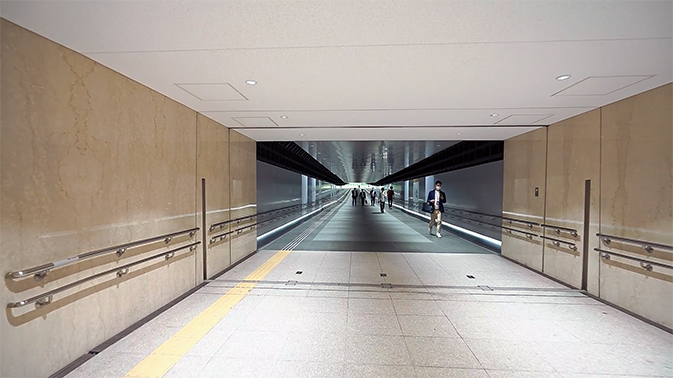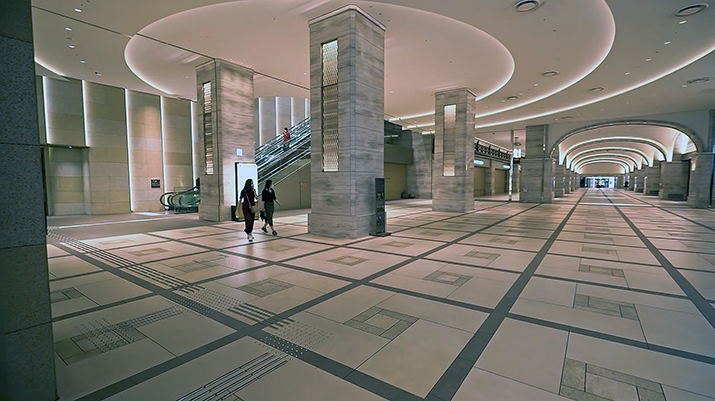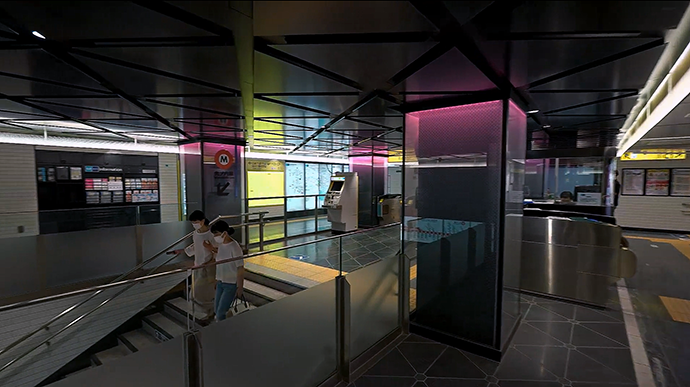 Modernized Metro Marunouchi entrance underground.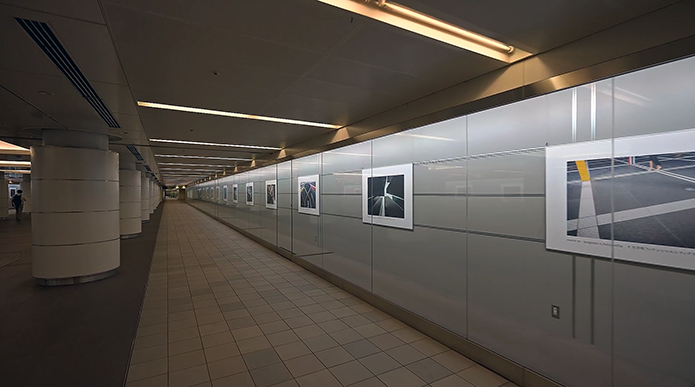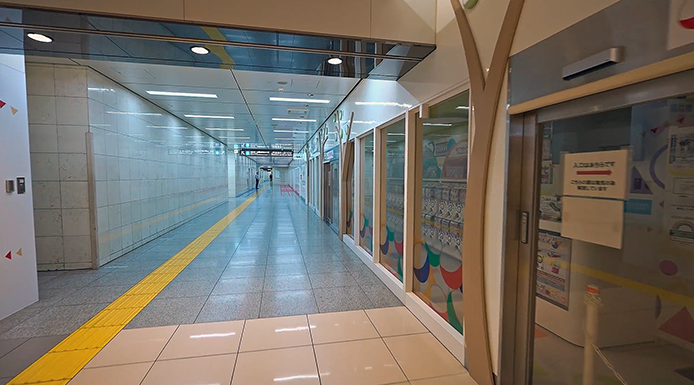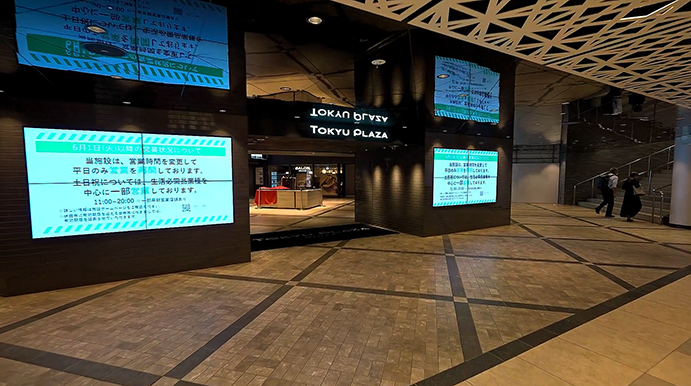 The basement entrance to Tokyu Plaza.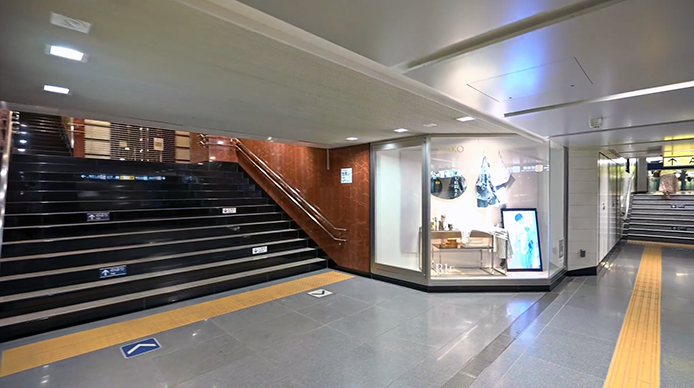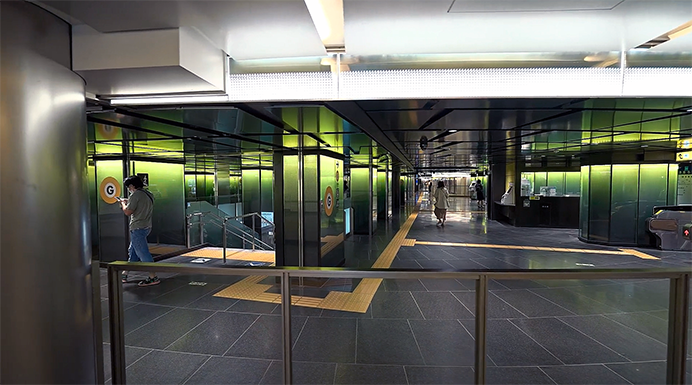 Modernized Metro Ginza entrance underground.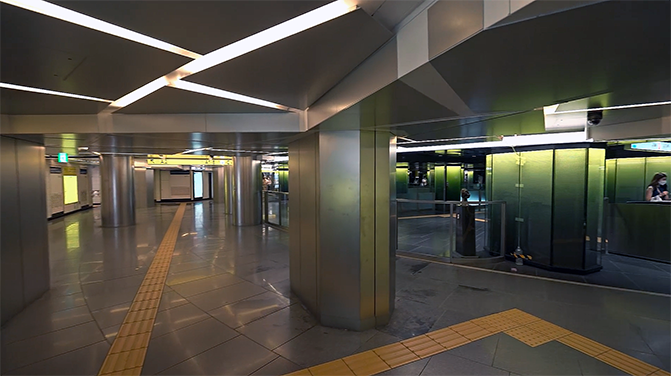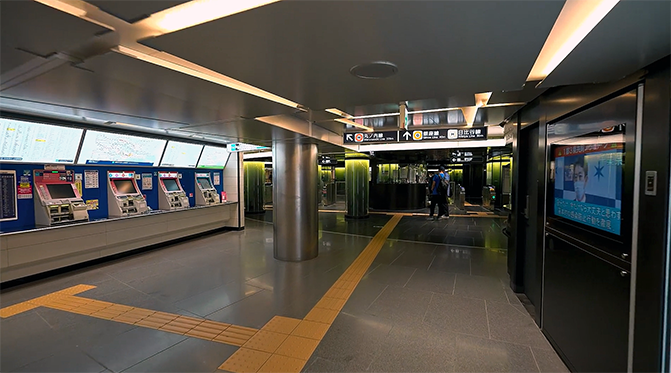 Ticketing machines.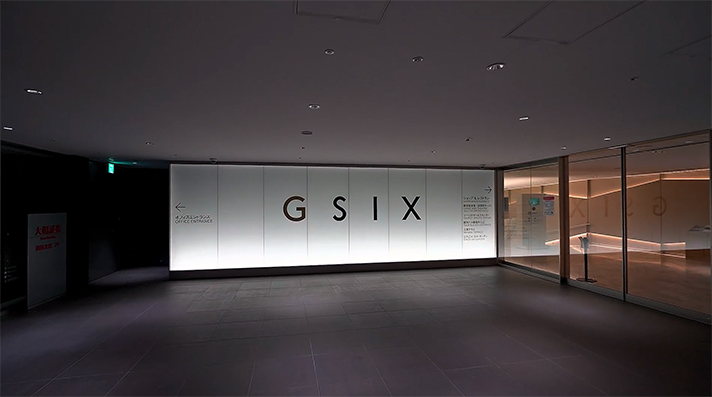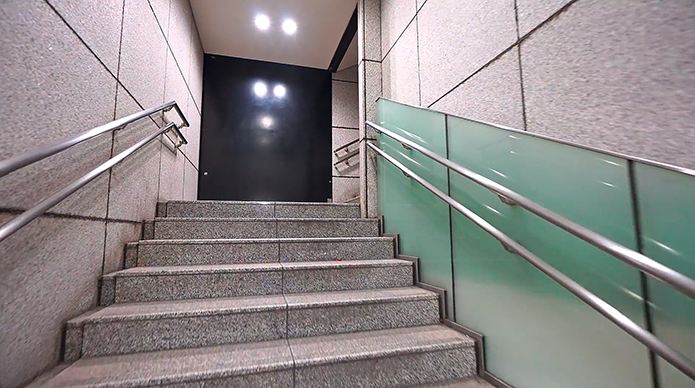 Get ready to climb stairs – everywhere.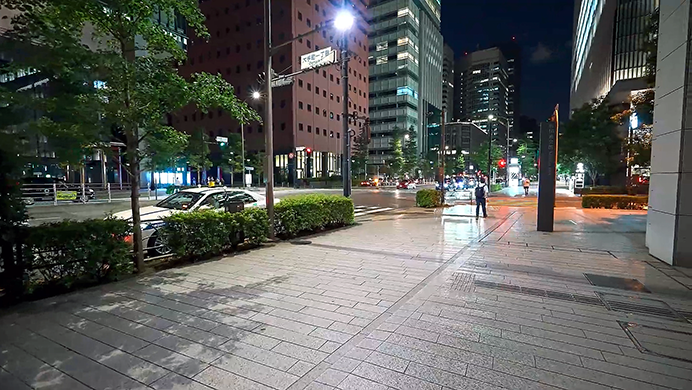 A view at street-level in Hibiya.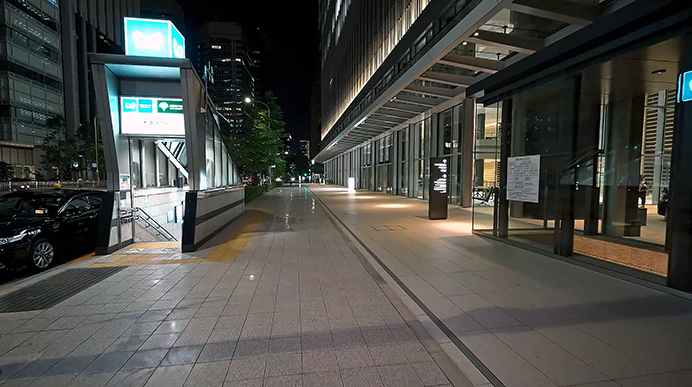 Metro portal on the left in Hibiya.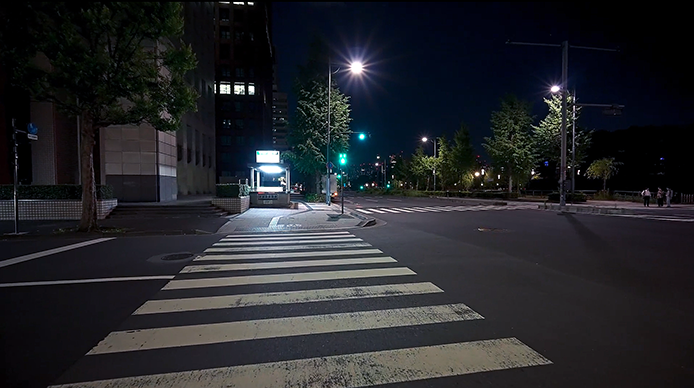 Another Metro portal at street-level.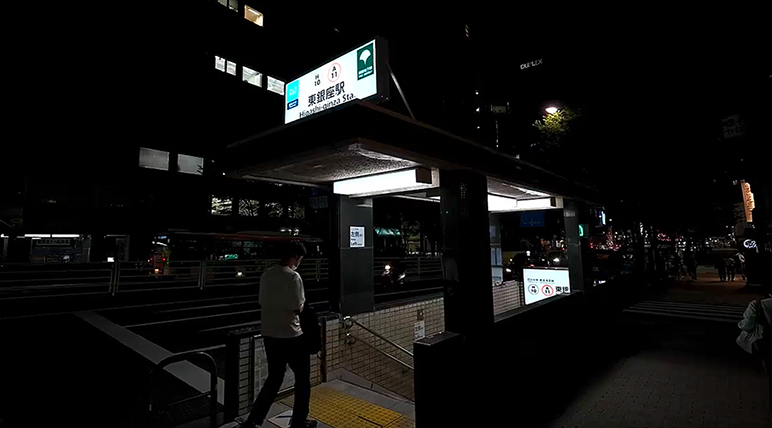 LINKS
Tokyo Metro Ginza Line for Shibuya, Ginza and Asakusa
December 30, 2018 – The Ginza Line, the first subway line in Asia, opens in Tokyo, in 1927.
VIDS