Name: Hotel Hillarys
Kind: Hotel
Free Wifi: Yes
Location: 35°40'26.41″ N 139°44'16.74″ E
Stations: Akasaka-mitsuke Station, Ginza Line, Marunouchi Line.
Worth it? Yep.
Our Rating: ⭑⭑⭑⭑
Updated 8/31/2021
©2021 tenmintokyo.com
Hotel Hillarys Akasaka is an upscale hotel in the Akasaka area of Tokyo.
If you're looking to stay in Akasaka and don't mind spending a few bucks, check it out. It's an extremely nice + comfortable hotel in the $50-$100/night range. But the amenities + location can't be beat.
The best thing, other than the quality, is the fact that it's located right on one of Aksaka's best + most popular nightlife streets: Peach St. Step out the front door and a dazzling array of things to do is at your feet.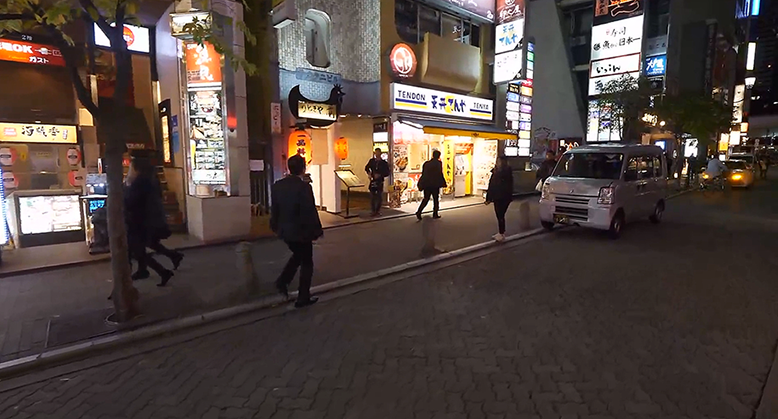 Peach St. at night.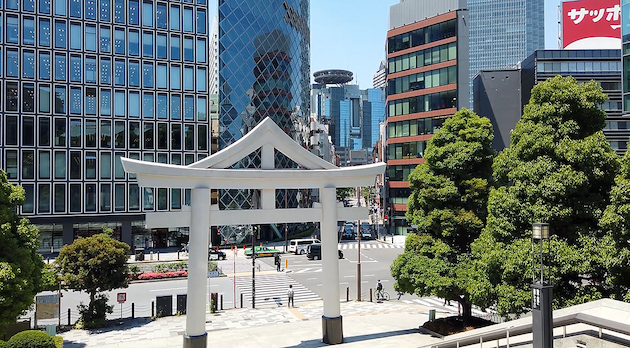 Across from Peach St. facing west. The hotel is just down a block to the right.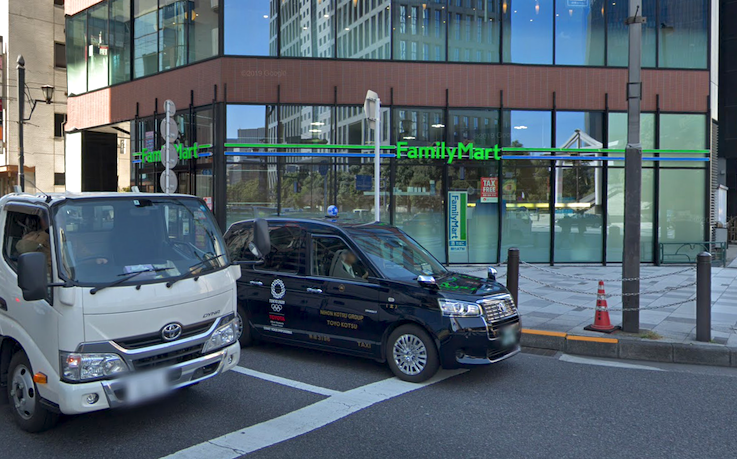 There is also a huge FamilyMart right on the corner.
Access
The best Metro station to use in the area is Akasaka-mitsuke Station/G05/M13 just a stone's throw and one street over. The station is just to the northeast around 35°40'34.02″ N 139°44'16.60″ E. From there it's just a 2 block-walk to the hotel. You can also easily get to many other Tokyo destinations from the station on the Ginza + Marunouchi Lines.
There is also an exit in the .belleVie shopping complex where the Bic Camera is: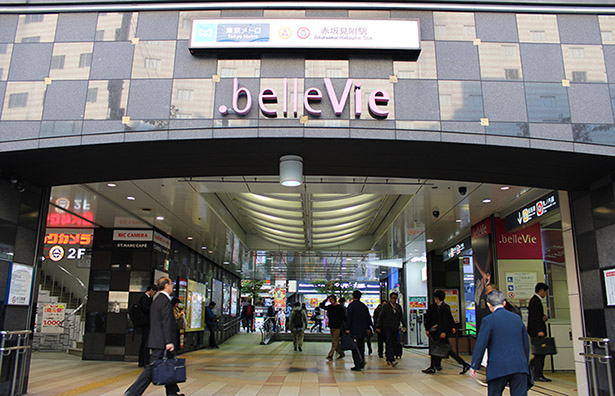 There is also another station just a few blocks further northeast tucked back behind the Diet Building: Tameike-sanno Station – but only on the Ginza + Namboku Lines.
From either station, head west across the main street, one street further west, and onto Peach St. – the narrow hidden street behind the large Bic Camera building.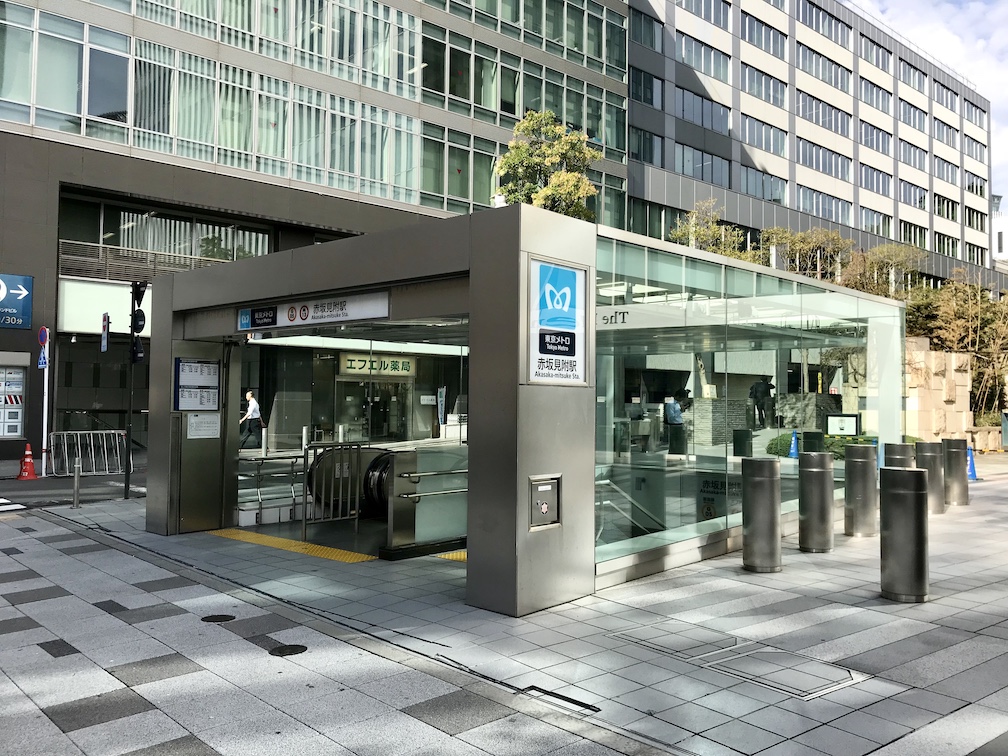 Akasaka-mitsuke Station/G05/M13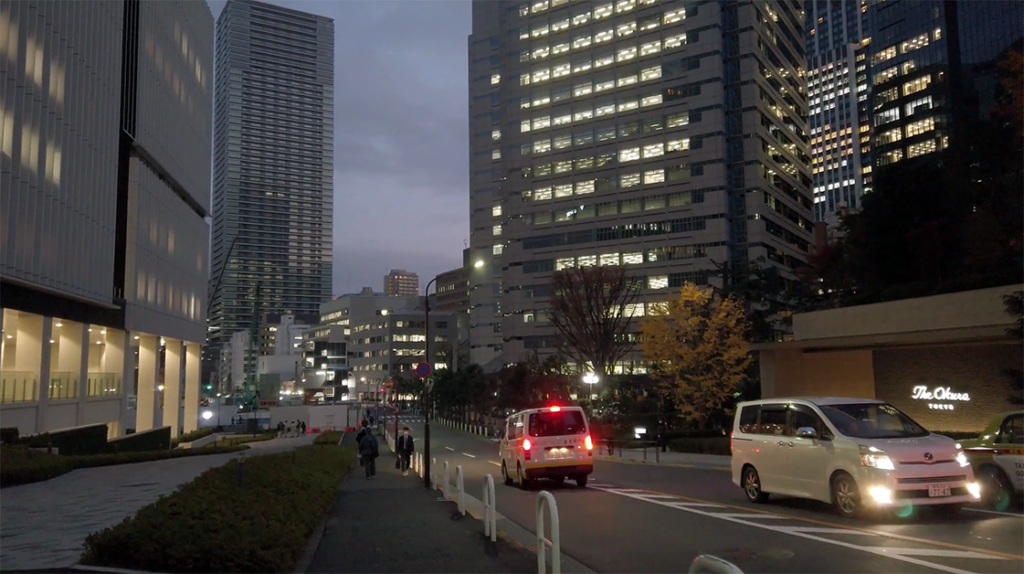 Just south of Peach St. in Akasaka.
Conclusion
There is so much to see around Akasaka, at stay on Peach St. will be a delight. You'll have immediate access to everything – and you could easily spend a few days in the area. There's that much to do.
Enjoy!
LINKS
https://www.agoda.com/hotel-felice-akasaka/hotel/tokyo-jp.html