Name: Aoyama
Kind: Town
Free Wifi: Yes
Location: 35°39'52.80″ N 139°42'42.41″ E
Stations: Aoyama-itchōme Station Tokyo Metro Ginza Line, Omote-sando Station/G02/C04/Z02, Chiyoda Line, Nogizaka Station, Gaiemmae Station
Worth it? If you have time.
Our Rating: ⭑⭑⭑
Updated 8/30/2021
©2021 tenmintokyo.com
Aoyama (Blue Mountain in Japanese) is located just southeast of Omotesando/Harajuku in western Tokyo. The area is mostly shopping, but it's worth a look and provides a nice stroll. The town is named after the late samurai Aoyama Tadanari, who was a daimyo in the area during Tokugawa Shogunate rule.
Aoyama is also home to many large and mid-size Japanese companies including Sony Financial, Oracle Japan, Recording Industry Association of Japan, Avex Inc., and Nikka Whisky Distilling.
Access
There are 3 main stations on the Tokyo Metro subway to get to it: Aoyama-itchōme Station way to the north, Gaiemmae Station sort of in the center, and Omote-sando Station at the very southwest end in Omotesando. You'll have to decide which one to pick, but if you're in Omotesando or Harajuku anyway, we recommend the later.
You can also get to it on the Metro Hanzomon Line, on which it is the 3rd stop.
Aoyama-dori
A main street named Aoyama-dori runs south-northeast through the town. You can start anywhere on the street, but if you head east, then south from Omote-sando Station, you can start at the Ao Building:
Ao Building
At the very south end of Aoyama-dori is a large building + complex called Ao Building. It contains a Kinokuniya bookstore, 2 outstanding restaurants (steakhouse ECM, and Two Rooms grill), and various other places of interest. If you're up for a fine dining experience and willing to spend a lot of bucks, Two Rooms is an absolute must-see.
There is also a large farmer's market just a block south on the same side of the street.
A stone's throw to the east is Aoyama Gakuin Women's Junior College.
Just a block or so to the south of the market on the other (east) side of the street around 35°39'37.43″ N 139°42'26.78″ E is a popular little yogurt place called Tea and Spoon Nanaya Aoyama. If you're up for a walk a few blocks to the south, check it out. It's on a backstreet.
Nezu Museum
If you're up for a walk 1/2 a mile to the east, around 35°39'45.14″ N 139°43'01.28″ E is the Nezu Museum.
After you've checked out Ao Building, head north on Aoyama-dori for a nice stroll. You can head all the way north on it past the Imperial State House Gardens, and then into Akasaka.
Beer Brain + Stockholm Roast
Around 35°40'03.31″ N 139°42'52.00″ E as you stroll north is a tiny little project on a trailer built by a few entrepreneurs called Beer Brain. It's a small popular beer hangout – but it's tiny – just a plywood shack. There is outside seating.
Also in the area on the same side of the street is a great little outdoor walk-up café called Stockholm Roast (which has seating on the roof). Both are excellent.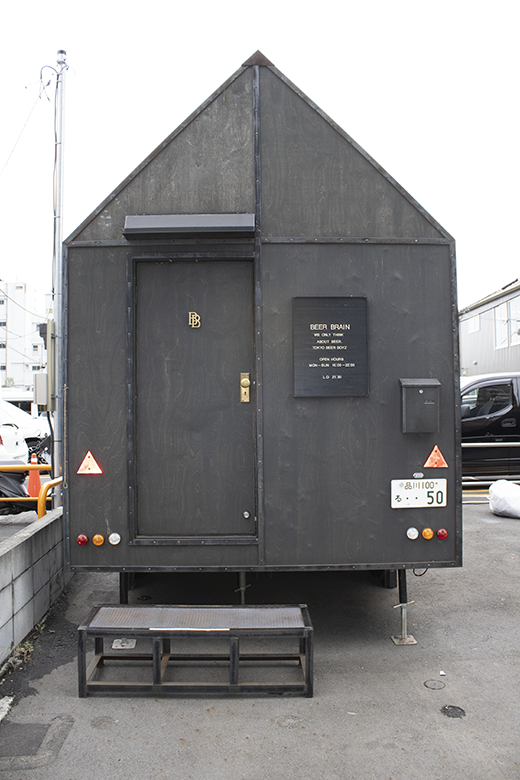 Beer Brain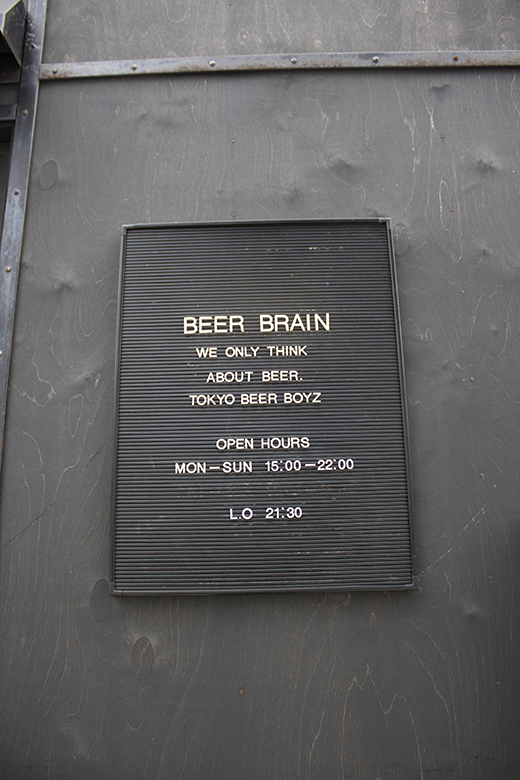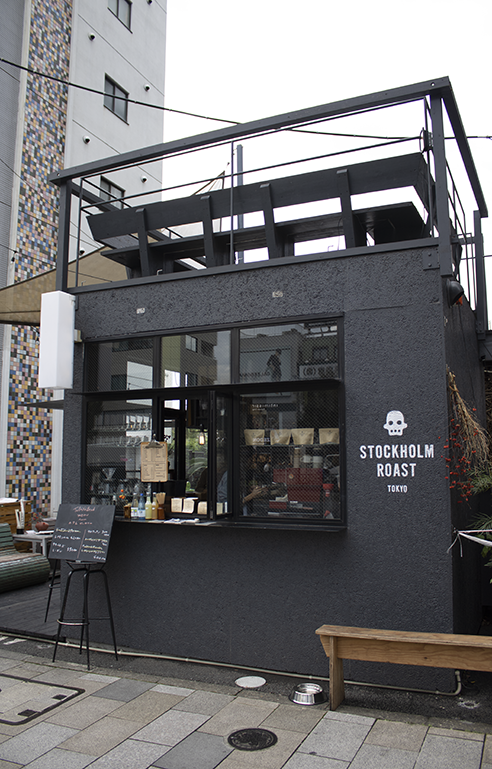 Stockholm Roast.
As you continue north there are 2 more places of interest: Miyota, a popular restaurant, and Modern Works, a new furniture store: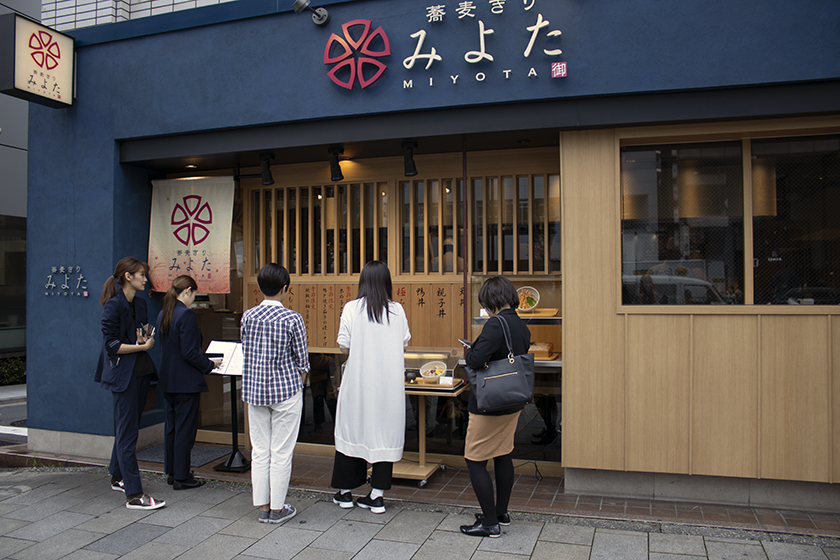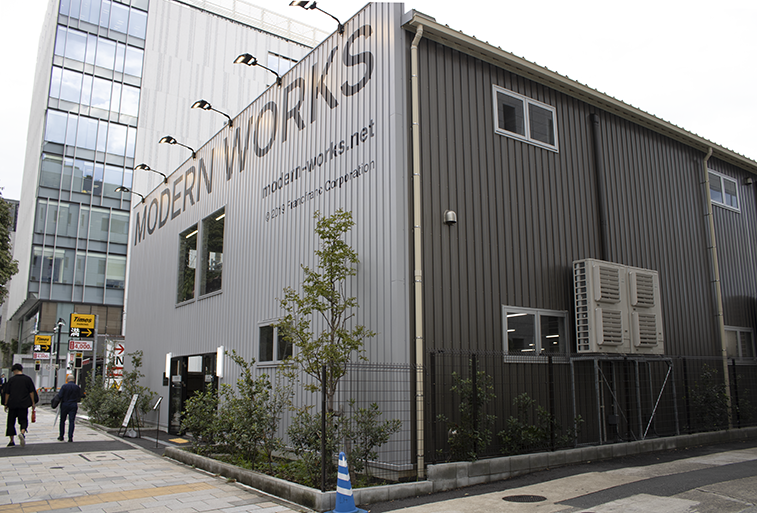 There is also an Olympic bike shop nearby, which incredibly, sells a Hummer mountain bike made by General Motors.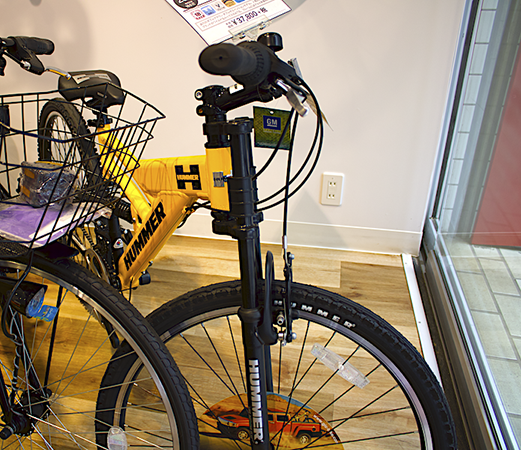 As you continue north, you'll come to a fork in the road. You can either take the left side and end up at the new 2020 Olympics complex, or you can take the right side and end up in Akasaka, which is also well-worth seeing. If you're hungry after all that walking, there is a nice big 2-story Doutour café right at the split. If you take the right side far enough, eventually you'll end up in Shinjuku.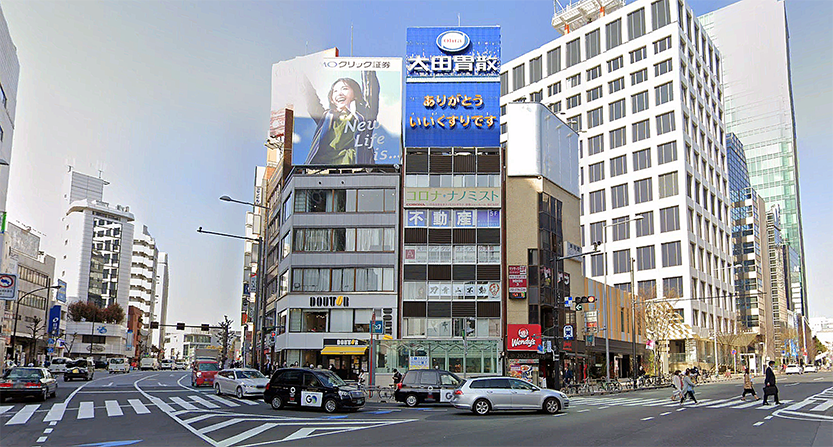 Take the left side for the Olympic venue, or the right side for Akasaka. The Doutour is just on the left in the center and has some good cheap meals under $5.
Ayoyama Cemetary
Right around the split, if you take the right side, off to the south is the vast Ayoyama Cemetary, which is nearly 1/2 a mile wide. Buried here, among others is Ōkubo Toshimichi, a Japanese statesman from the 1800's who was a major figure in the Meiji Restoration of 1868. Toshimichi was instrumental in ending the Tokugawa Shogunate and the feudal system in Japan. The small town of Okubo, now a Korean enclave, a few miles to the north was named after him.
Conclusion
While there may not be a ton to do in Aoyama, it's still worth a look. You can stroll Aoyama-dori for hours, get some exercise, and still have fun. You can always check out Omotesando back to the west if you like.
Enjoy!
LINKS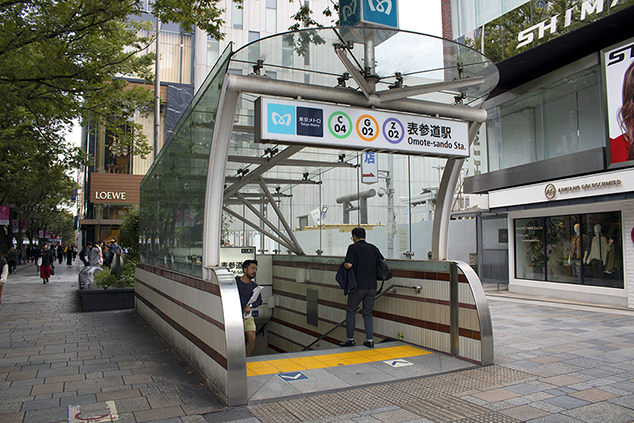 Omote-sando Station at the border between Omotesando + Aoyama.
Aoyama-itchōme Station – Wikipedia
Omote-sando Station/G02/C04/Z02
Aoyama Area Guide | Tokyo Cheapo
Omotesando/Harajuku Superguide
Ao: Omotesando – Where In Tokyo listing
https://en.wikipedia.org/wiki/Books_Kinokuniya
Kinokuniya Aoyama in the AO Building – Tokyo Fashion
https://en.wikipedia.org/wiki/Nikka_Whisky_Distilling
https://en.wikipedia.org/wiki/Aoyama_Tadanari
VIDS