Name: Tokyo Museum of Maritime Science
Kind: Museum
Free Wifi: Yes
Location: 35°37'12.53″ N 139°46'20.33″ E
Stations: Odaiba Station, Yurikamome Line.
Worth it? Yep.
Our Rating: ⭑⭑⭑
Updated 10/10/2021
©2021 tenmintokyo.com
Also see our other posts on Odaiba, and Toyosu. If you want to see the area just across the bay to the north, and how to get the Yurikamome Line, see our post Shiodomé Superguide.
Sitting just at the northwest end of Odaiba Island in Tokyo Bay is a huge maritime museum called the Tokyo Museum of Maritime Science. It's a huge building shaped like a ship.
There are all kinds of exhibits inside, as well as a number of large ships around the outside you can see. The museum also has a large parking lot and gardens.
Just to the north of the museum is the very large and nice Shiokaze Park. This park was the volleyball venue for the 2020 Tokyo Olympics (which were delayed to 2021 because of COVID). There are also 2 large hotels just to the northeast, and northeast of those are the Fuji TV complex where you can take tours of the TV studios. All are within a few miles' walk.
All-in-all, the Tokyo Museum of Maritime Science is well worth a look. There are other stops of interest on the Yurikamome Line as well so if you have extra time, be sure to check them out.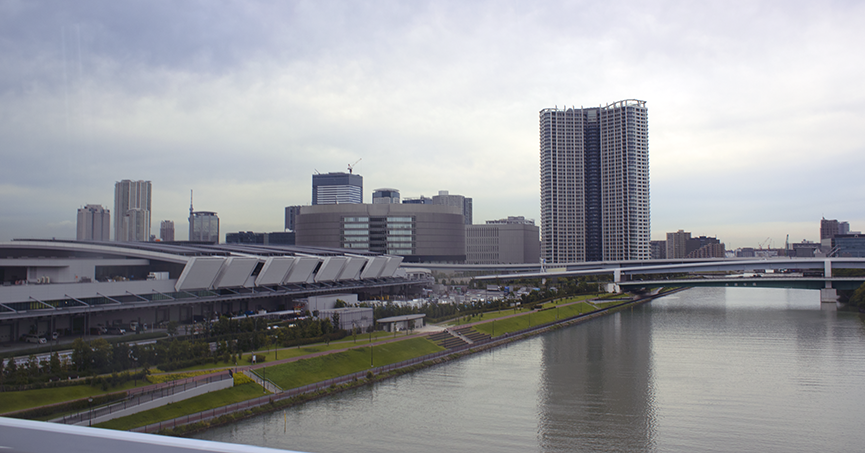 You can also cruise over to Toyosu island on Yurikamome, if you have time.
Just to the northeast of the park is the large Diver City complex. There is a giant Mobile Suit Gundam statue here. Diver City is a multi-use mall with lots to see and do. If you have extra time, walk on up and check it out.
The museum is closed on Mondays, except on Mondays falling on a national holiday.
Enjoy!
LINKS
https://en.wikipedia.org/wiki/Museum_of_Maritime_Science
Museum of Maritime Science | JNTO
Museum of Maritime Science | Tokyo Cheapo
Cool Architecture in Tokyo – Museum of Maritime Science
https://mitsui-shopping-park.com/divercity-tokyo/en/
https://en.wikipedia.org/wiki/Mobile_Suit_Gundam
https://www.fujitv.co.jp/index.html
VIDS