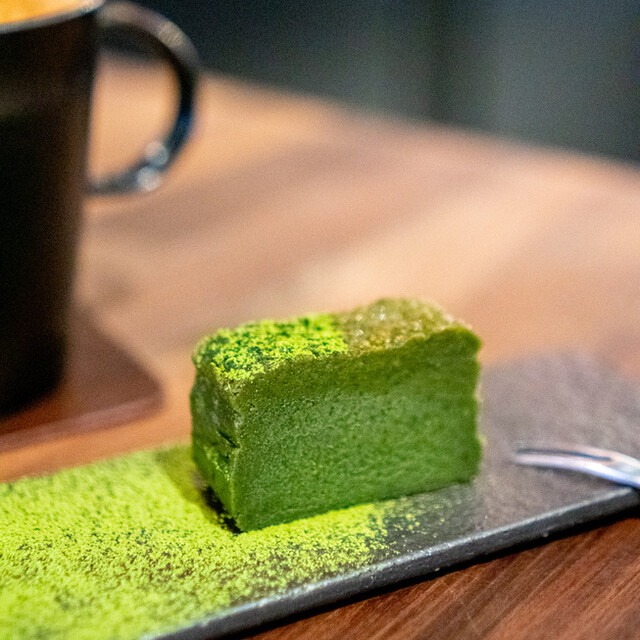 Name: Beasty Coffee cafe laboratory
Kind: Café
Location: 35°39'58.37″ N 139°41'31.18″ E
Station: JR Harajuku Station, various lines, Chiyoda Line or Meiji-jingumae <Harajuku> Station, Fukutoshin Metro Line
Free Wifi: Yes
Our Rating: ⭑⭑⭑
Site: beastycoffee.com
Worth it? Yep
Updated 12/5/2021
©2021 tenmintokyo.com
Just to the southwest of Yoyogi Park is the delightful Beasty Coffee cafe laboratory. The café has a nice modern interior with big glass windows, subdued lighting and large common seating areas. They serve gourmet + drip coffee, and desserts.
Access
To get here, get to new Harajuku Station, then head south, and make an immediate right at Meji Jingumae Shrine on the corner (you'll be on Rt. 413).
You'll pass Yoyogi Park on your right and the National Gymnasium on your left. At the west end of the park, head 1 more block straight ahead, then south (left) 1.5 blocks. The café will be just on your righthand side.
Also as a footnote, just a stone's throw to the northwest is another great coffee shop: Fuglen.
Enjoy!
LINKS
https://coffeewalkers.com/beasty-coffee-cafe-laboratory/
https://www.tokyometro.jp/lang_en/station/meiji-jingumae/index.html
https://en.wikipedia.org/wiki/Meiji_Shrine
https://en.wikipedia.org/wiki/Yoyogi_Park