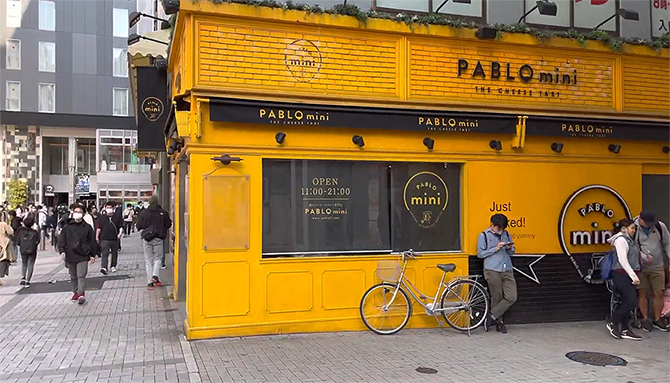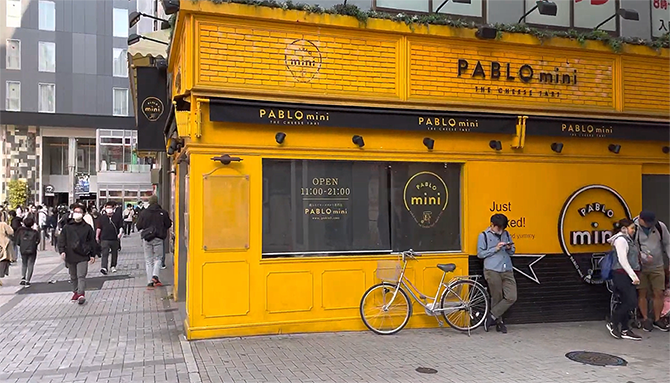 Name: PABLO Mini Cheese Tart Akihabara
Kind: Desserts
Location: 35°41'52.54″ N 139°46'24.79″ E
Station: Akihabara Sta., JR Lines
Free Wifi: Unknown
Our Rating: ⭑⭑⭑⭑
Site: チーズケーキ革命!焼きたてチーズタルト専門店 PABLO (パブロ)
Worth it? Totally.
Updated 12/6/2021
©2021 tenmintokyo.com
Just across from Akihabara Station next to the Akihabara RadioKaikan building, is a fabulous little pastry shop called PABLO Mini Cheese Tart. This shop offers out-of-this world tarts, pies, cakes, and cofffee. It's one of the best quick food shops in Akihabara and is a must-see if you're in the area.
Access
Get to Akihabara Station, then head to the southwest exit. Just across from you you'll see the abandoned SEGA Arcade bldg, and to the right of that, Akihabara RadioKaikan (an electronics store). PABLO will be just to the left.
There is also a larger PABLO 16 miles to the north in the AEON Lake Town Mori Mall (which also just happens to be the largest mall in all of Japan).
Enjoy!
LINKS
チーズケーキ革命!焼きたてチーズタルト専門店PABLO(パブロ)
PABLO mini – Pablo Cheese Tart
Pablo Mini Cheese Tarts – Tokyo – Japan Travel
Pablo Mini Cheese Tart – Akihabara, Tokyo
Pablo Mini Cheese Tart – Akihabara, Tokyo – Travel is my favorite Sport
Pablo Mini Cheese Tarts: Japan's famous treats in Akihabara – Appetite For Japan
Japan Shopping Gourment Entertainment Mall | AEON LakeTown mori
VIDS