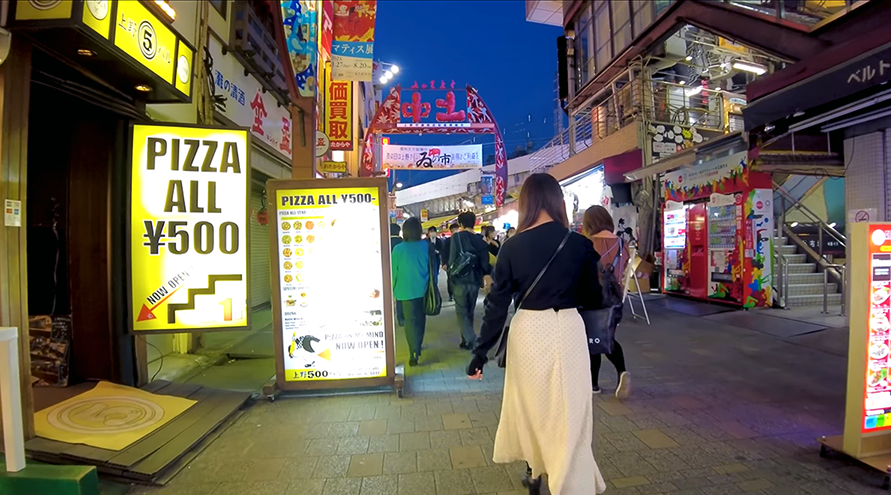 Name: Ueno 500 Bar
Kind: Bar + Pizza Shop
Where: 35°42'35.60″ N 139°46'27.81″ E
Stations: Ueno
Address: 4-9-15, ミハシビルB1, 上野, JP 110-0005
Phone: +81 3 5826 4817
Free Wifi: Yes
Hours: 5 PM – 2 AM, Sat – Sun. 11:30 AM – 5 AM.
Our Rating: ⭑⭑⭑⭑
Worth it? Absolutely.
©2023 tenmintokyo.com
Ueno 500 Bar is a cool little pizza and drinks place near the south side of Ueno Park.
Everything in the shop is under $5.
They serve drinks and lots of great kinds of pizza, including deep dish rivaling that found in NY.
To get here head out the south end of Ueno Park, head south on the main street, then hang a left down this side street about a block down: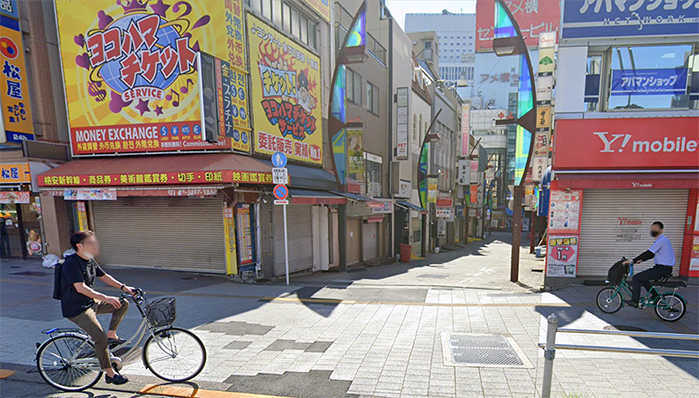 At the end of the street take another left, and the shop is just on your left.
Here's another view of the same street: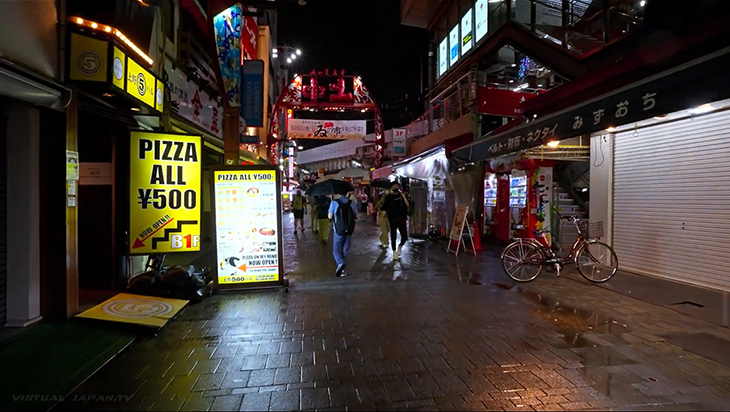 LINKS