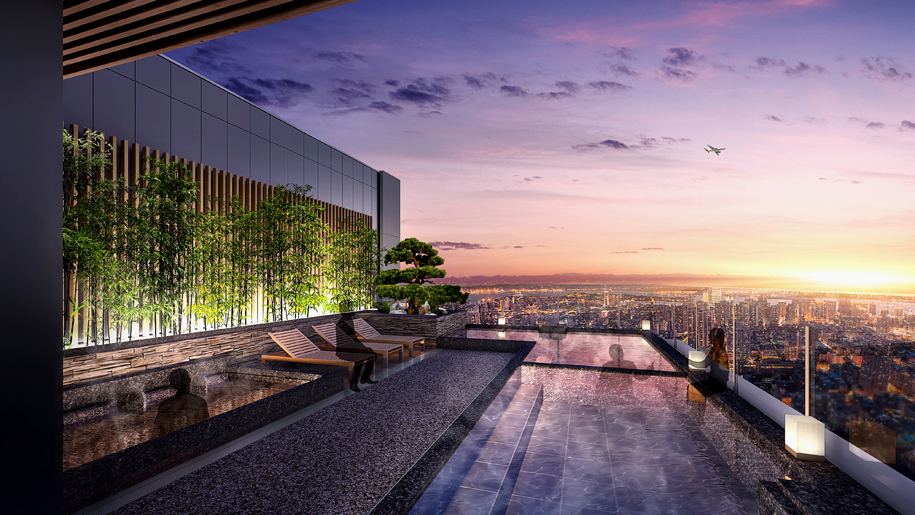 Name: Haneda Airport Garden
Kind: Mall/Multiuse
Where: 35°32'39.08″ N 139°45'55.45″ E
Station: Haneda Airport, Tokyo Monorail
Free Wifi: Yes
Our Rating: ⭑⭑⭑⭑
Map: https://tinyurl.com/2p97abcz
Site: https://www.shopping-sumitomo-rd.com/haneda/shopping/
Hours: 8:00 AM – 9 PM (11 PM for restaurants)
Worth it? Absolutely.
©2023 tenmintokyo.com
Haneda Airport Garden is a huge 9-floor mixed use mall right next to Haneda International Airport. It's a vast upscale shoping/dinning venue with loads to see and do.
There's also a rooftop onsen, a Tully's Coffee, an ANKER store, and check out Shirotan Friends Park.
To get here, take the Tokyo Monorail and get off at either of the Haneda Airport stops.
LINKS
Access to Haneda Airport Tokyo Monorail
Haneda Airport Passenger Terminal
VIDS