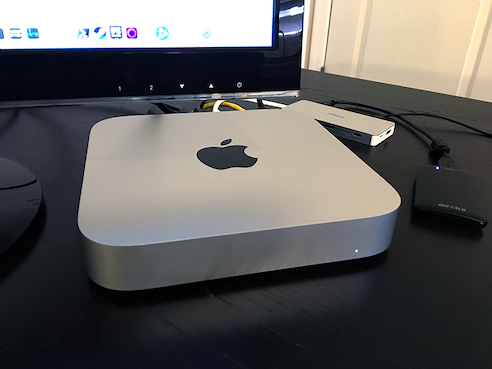 We've just updated our main daily driver from our i3 Mac mini to a brand new M2 Mac mini.
Apple's new M2 Apple Silicon CPU architecture is nothing short of a revolution and the M2 mini is astonishing.
There is no boot time with the M2 – the machine simply blinks on when you press the power button.
Web surfing is nearly instantaneous and WordPress editing and posting is fluid and effortless.
The M2 design isn't just twice or 3X faster than the previous fast Intel Mac minis – it's more like 5X-6X faster. This machine is really incredible.
Network response also feels fast with WiFi-6 or the even faster optimized gigabit Ethernet. Web pages load in an instant with no load time. Pages simply blink on.
macOS, which has always felt slightly rubbery since its release nearly a 1/4 century ago now feels lightweight and snappy.
Even better, the M2 mini is absolutely silent and is barely warm to the touch – even under heavy graphics or rendering loads. Power consumption is a fraction of what older Macs used, and the machine has both HDMI and Thunderbolt out ports for driving 4K and 8K displays. In fact, it can drive 3 4K displays at once at 60fps.
The M architecture works by consolidating lots of parts previously on the motherboard to inside the CPU – including RAM and multiple GPU cores. This means no bus delays across internal subsystems. No more RAM or PCI graphics controllers or bus latency, no more wait states or hardware interrupts, no more resource or bus contention. This also means the motherboard is smaller, lighter, and cheaper to produce. Think ultra-miniaturization. The new architecture is essentially a SoC (System on a Chip).
Apple has really outdone themselves this time, and we'll be able to get a lot more posting done faster now.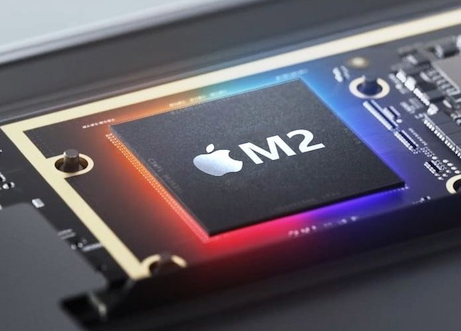 Although Apple's retail price on the base 8GB mini is $599 you can often find them for $499 on Amazon or at the big electronics photo stores in New York, which is where we ordered ours new online.
Don't bother getting the outrageously priced Mac Pro or Mac Studio (about 3X the cost) unless you do a lot of daily video editing or rendering. The M2 mini is more than enough power for most daily tasks, even in the low-end base 8GB config.
In fact, if you blew $5,000 or so on the iMac Pro a few years back, you'd be rather upset to find out this little machine blows the doors off the now discontinued iMac Pro for 1/10th the price. And it's much faster.
These machines are easily worth 2-3X what they cost and once you've used an M2 Mac, you will never be able to go back to Intel-based Macs again.
LINKS
Mac mini – Technical Specifications – Apple
Apple unveils M2 with breakthrough performance and capabilities – Apple
Apple M2 Release Date, Specifications, Price and Benchmarks
Apple Mac mini M2 (2023) review | Tom's Guide
M2/M1X: How Apple's next chip will supercharge the Mac
VIDS