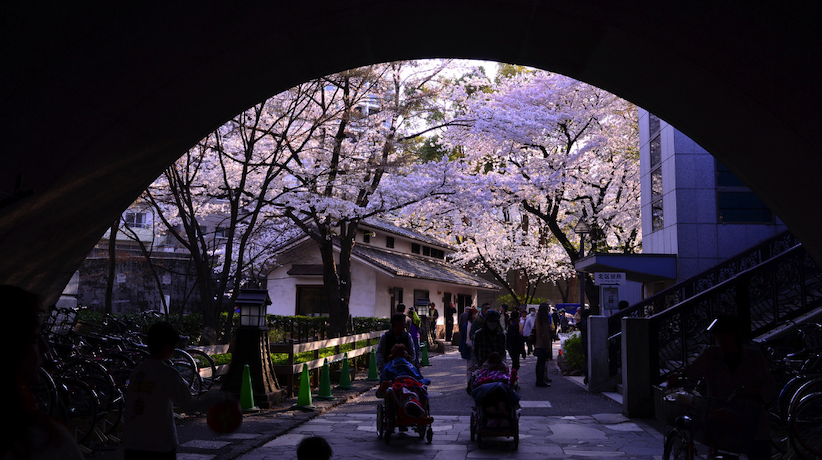 Name: Otonashi Shinsui Park
Kind: Park
Where: 35°45'09.46″ N 139°44'14.13″ E
Stations: Oji Station – Keihin–Tōhoku Line or Metro Namboku Line
Phone: +81 3 3908 9275
Site: https://tinyurl.com/mr3v2ev5
Free Wifi: Unknown
Our Rating: ⭑⭑⭑
Worth it? Absolutely.
©2023 tenmintokyo.com
Otonashi Water Park (Literally "Sound nothingness water park") is a small outdoor walking park nestled in the small northern Tokyo town of Oji.
Oji sits just south of Jujo and Akabane, and just north of Itabashi. We've covered all three of the other areas in earlier posts so be sure to check those out. Just north of the park is the historical Oji Shrine.
The park features long, quiet outdoor forested walkways and usually small streams. Sometimes the streams dry up and the walks can seem a bit barren as the streambeds are exposed, which are mostly rock and dirt. But most times of the year, the park is delightful
There is also a very large concrete bridge in Oji (Otonashi Br.) from which you can get a bird's eye view down into the park.
Kita City does have a web page for the park on its site, but it's machine-translated only to English (Kita means north in Japanese).
There are several additional parks in the area.
Trams and Asuka Park Rail
There are several interesting trams in the area (including the Toden Arakawa Line), but one of them, Asuka Park Rail takes you up a mountain to TOKYO Asukayama Park, which provides spectacular vistas of the city, and has areas full of sakura (cherry blossom) viewing in the spring. You can get the Asuka Park tram from Asuka Station around 35°45'08.47″ N 139°44'11.92″ E.
Asukayama Park is huge and you can spend an hour walking around. There are several museums, memorials, a fountain, and an interesting tiny guest house. There's also a huge bicycle parking lot.
There's a nice photo of the tram and Oji over at photo-kataru.com.
Sun Square
If you're into sports, just east of Oji Station is a big sports complex called Sun Square.
Be sure to check out TokyoStreetView's 4K vid below.
Enjoy!
LINKS
Hanami at Otonashi Water Park | Oji – WHEN IN TOKYO
Asuka Park Rail AKA Asuka-Yama Monorail
Take Things Slow in Oji: An Area Guide
VIDS