Despite what you may think, Japan actually has some pretty great grocery stores. Their prices are pretty reasonable – in some cases less than in the US.
And their products + fresh foods seem to be of higher quality.
There are several large chains – Life, YorkMart, Marutetsu, AEON, others.
Don't confuse these stores with conbini (convenience stores ) such as Lawson, Family Mart, and 7-11, which many Japanese live out of for food.
Japanese are not big on buying carts of food + storing it – most Japanese will stop on the way home from work and get something for a day or 2. Their refrigerators are much smaller too – even full sized ones can be as small as 1/4 the size of a US fridge.
There are some good deals in grocery stores – fresh seafood abounds. So do vegetables. Prices are about the same as the US – sometimes lower.
Portions are smaller, but not by much – and seem to be much fresher.
Unlike US stores, in Japan you checkout, then bag your own groceries out of your basket on a small side counter just for that purpose.
There's also a drug-food chain of smaller stored called Welcia which sometimes has good discount deals on food + snacks. If you're in the mood for something like a box of butter cookies, you might able to find them at Welcia for $1.
There is also a chain called Japan MEAT which has midnight sales to clear out expiring inventory – you can save a bundle in these sales if you're prepared to stay up late + hit them at just the right time.
The Japanese discount store Don Quijote also has a food section – some stores have a better selection than others. You can find some good deals here for ¥100 or under a few dollars. It pays to look around.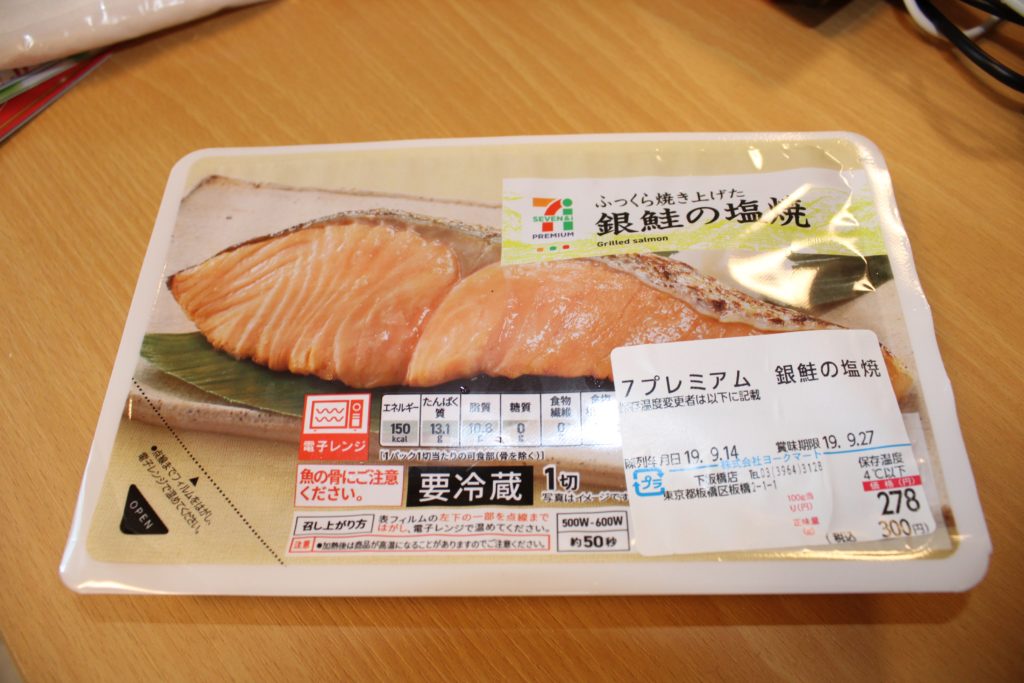 7-11 even sells food with English labels on them in most J groceries.
In this case a large piece of smoked salmon for under $3. Very cheap + good.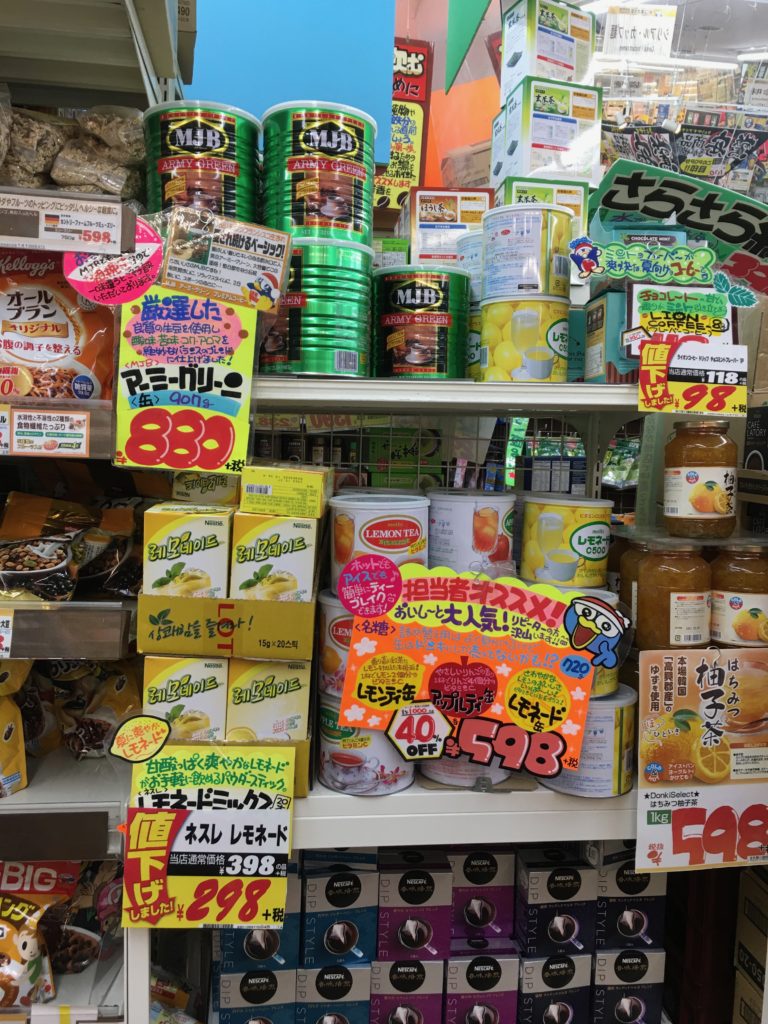 Coffee + tea at a large Don Quijote.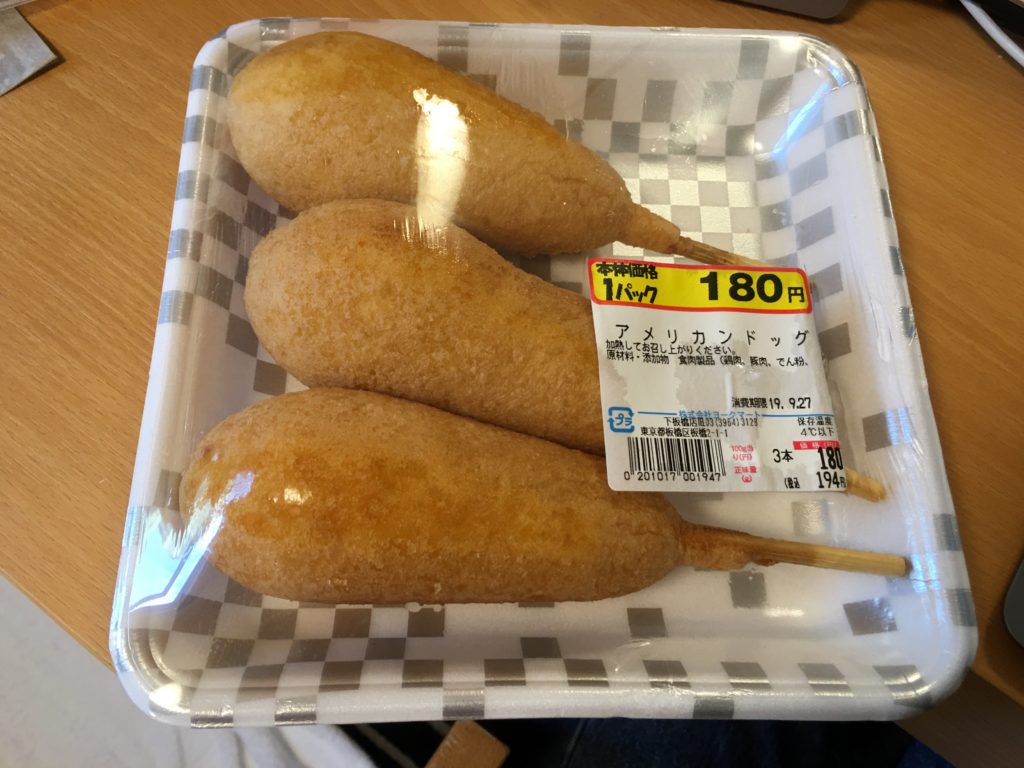 Corn Dogs on sale on @ YorkMart. Not the healthiest – but cheap. 3 for under $2.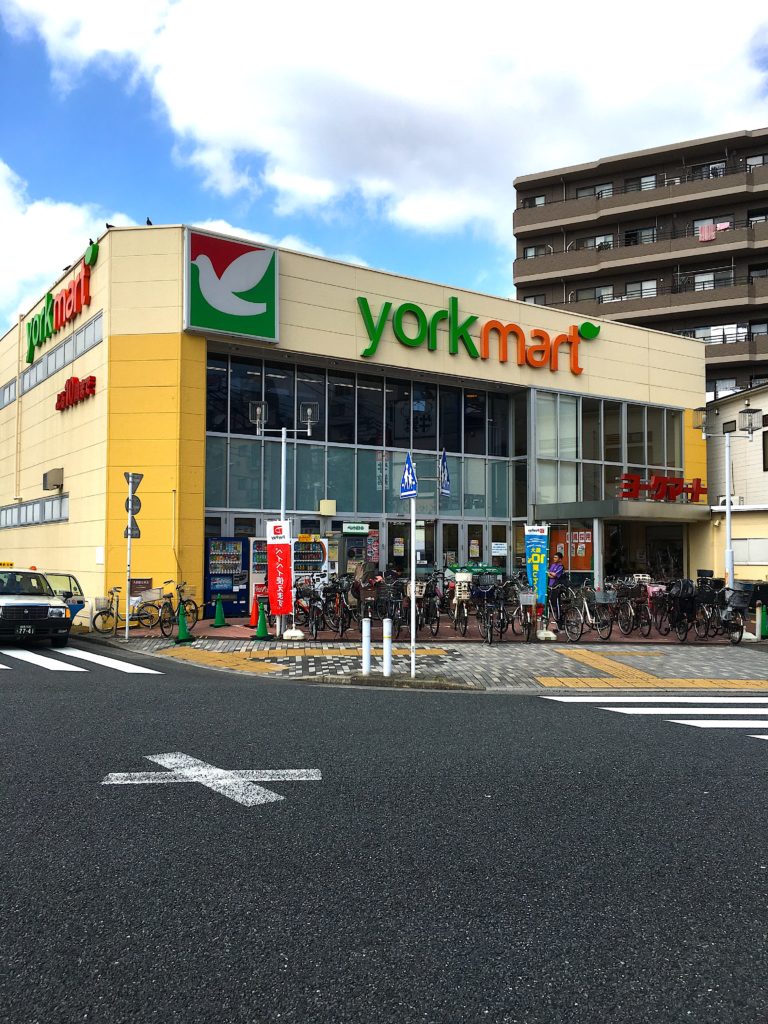 Cruise 0n up on your bike, and load up on good cheap groceries @ YorkMart.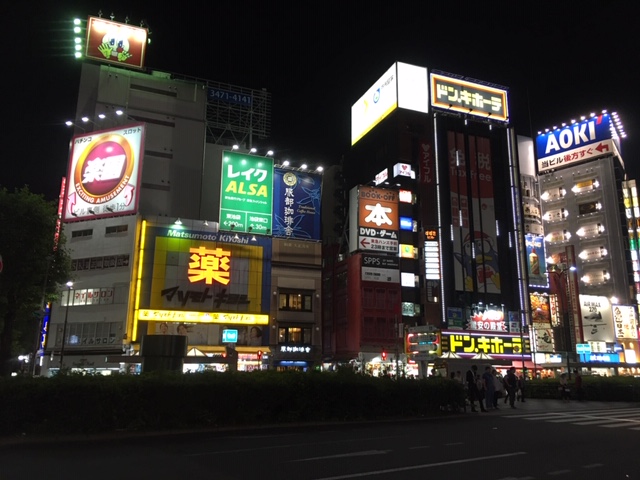 Huge Don Quijote in downtown Ikebukuro – second bldg. from right.
If you can endure the 7 floors of stairs + incredibly narrow aisles, you can find some deals.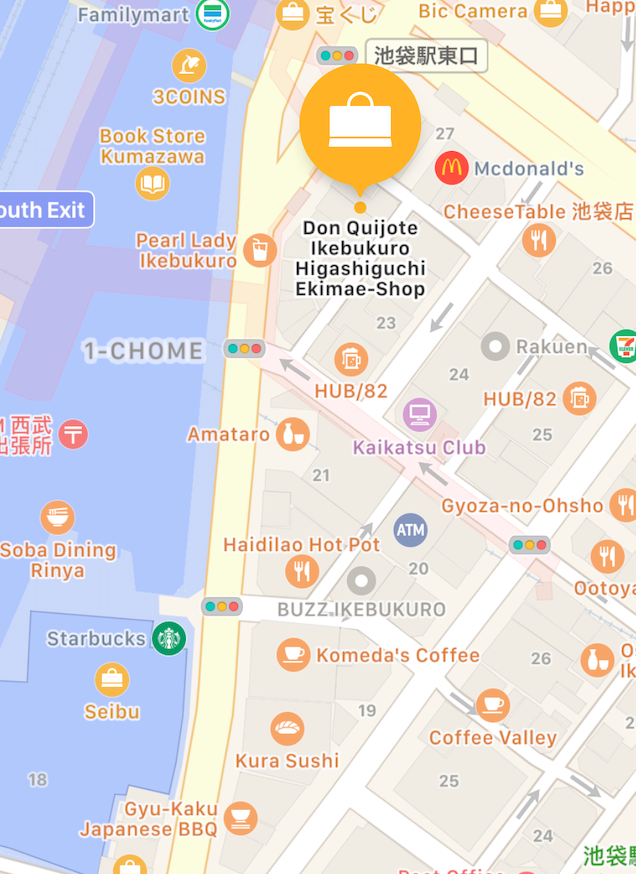 "Ekimae" in Japanese means "In front of the station".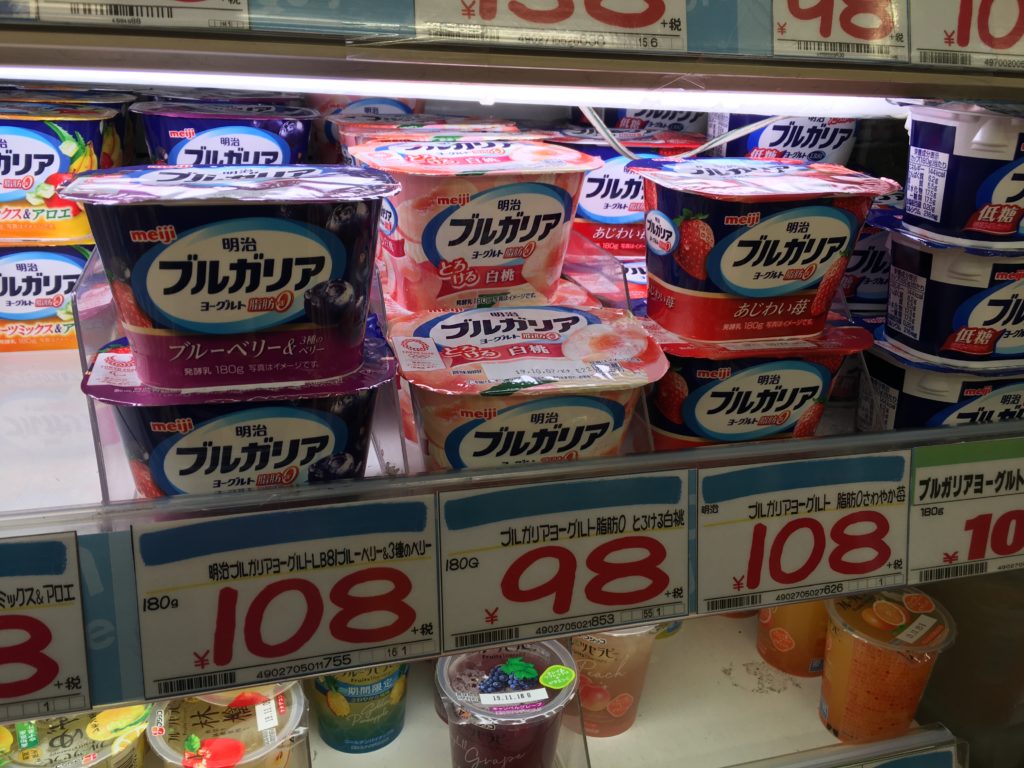 Yogurt for around $1 in Don Quijote – yes, it's possible to eat really cheap – and well – in Japan.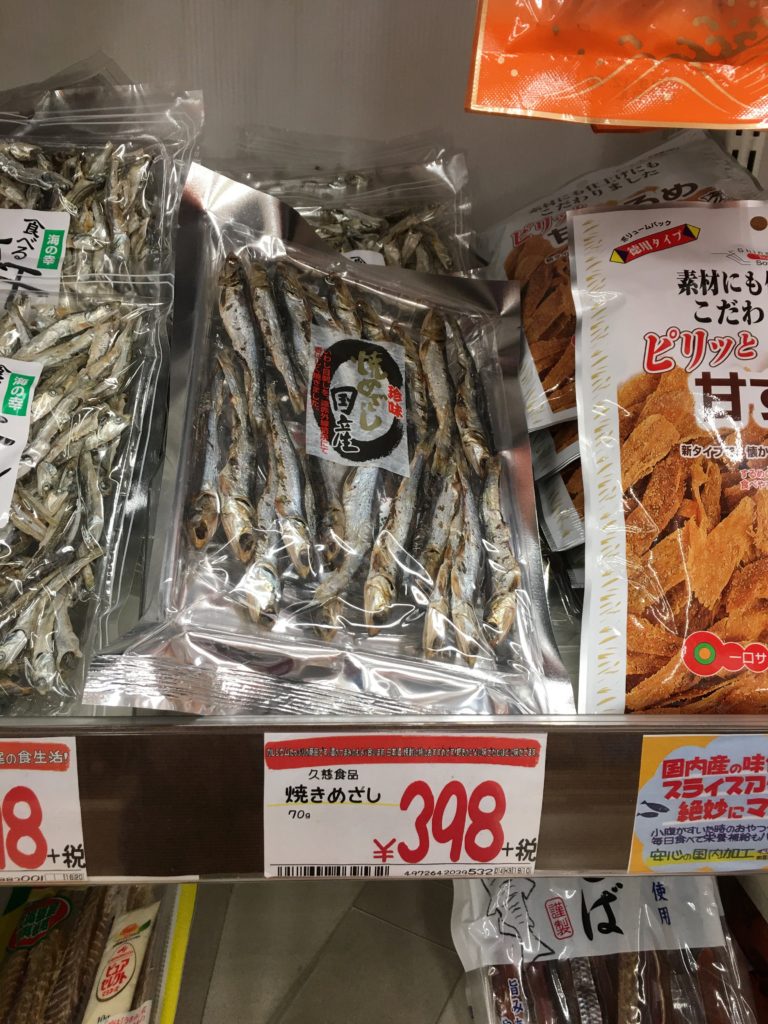 Sardines in Don Quijote.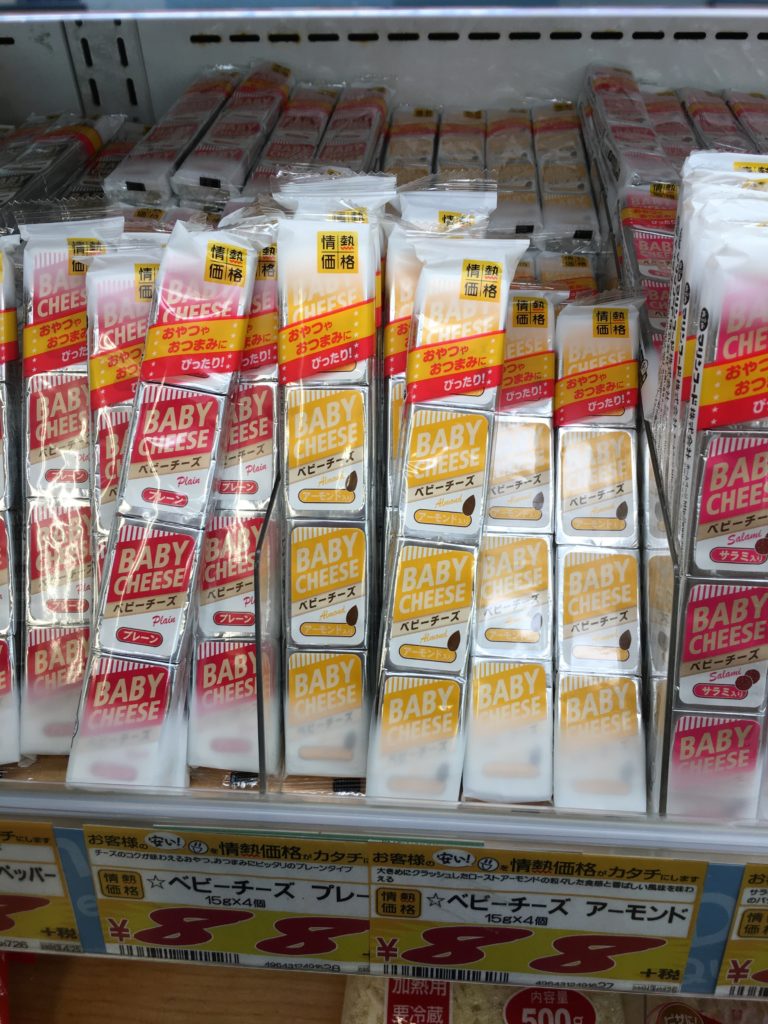 Tiny cheese @ Don Quiojte for under a $1.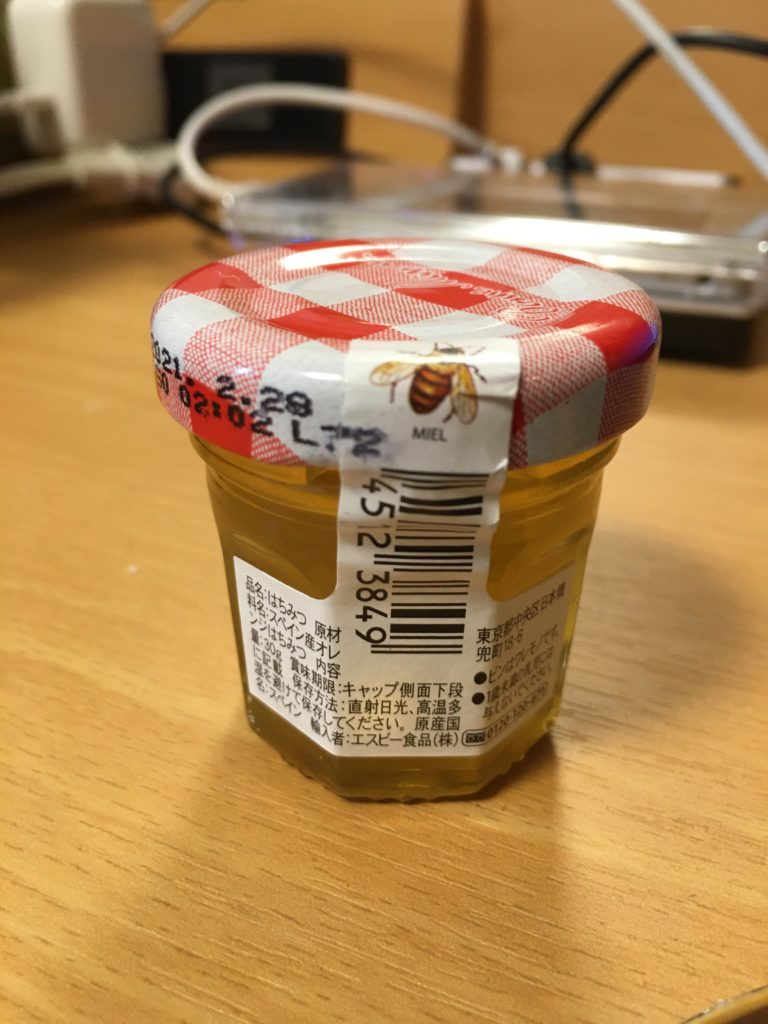 A minituare jar of hachi mitsu (honey) in Don Quijote for under $1. Perfect for sweetening coffee without using sugar.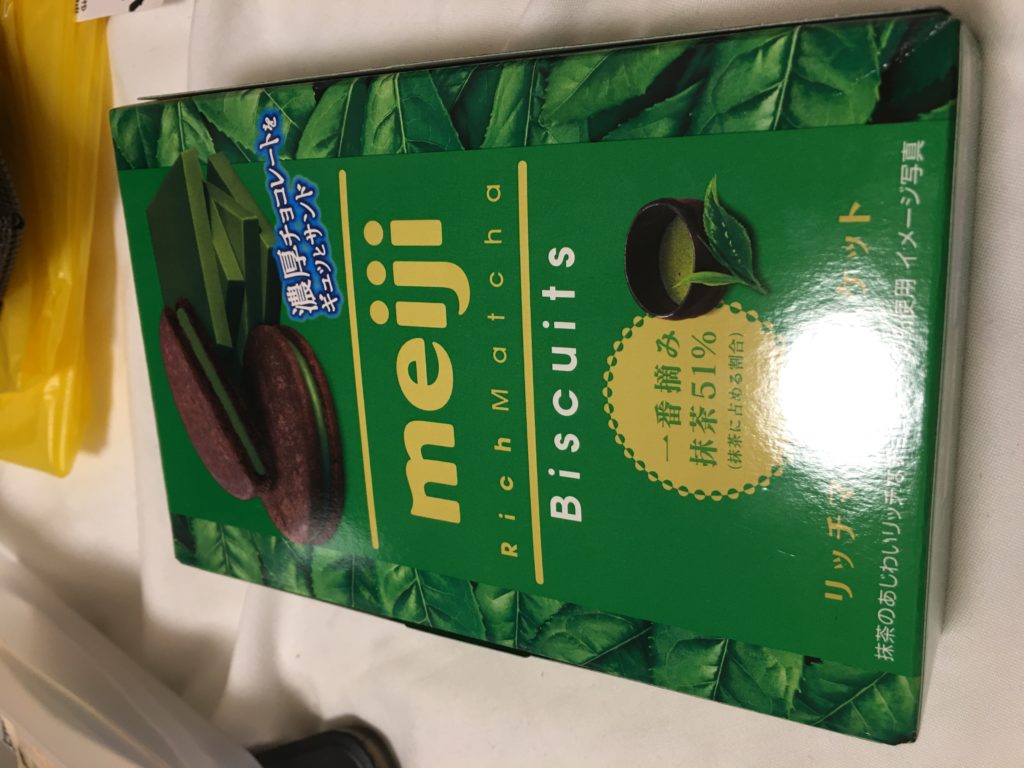 You can even find dessert for under $1 in Don Quiojte.
BUT……
Having said all that, hands down the very best food shopping in Tokyo is at MEGA Don Quijote in Shibuya. It's just up the hill from Shibuya 109 on the north side. Cross the street to the right at the 109 entrance and head northwest up the hill. MEGA Don Quiojte is a few blocks up on the right. Head to B1 level for the best selection of good, cheap food in Tokyo. There are great deals in their meat section. Plenty of other good deals too. Watch for sales. Shopping here is a great way to eat cheap in Tokyo.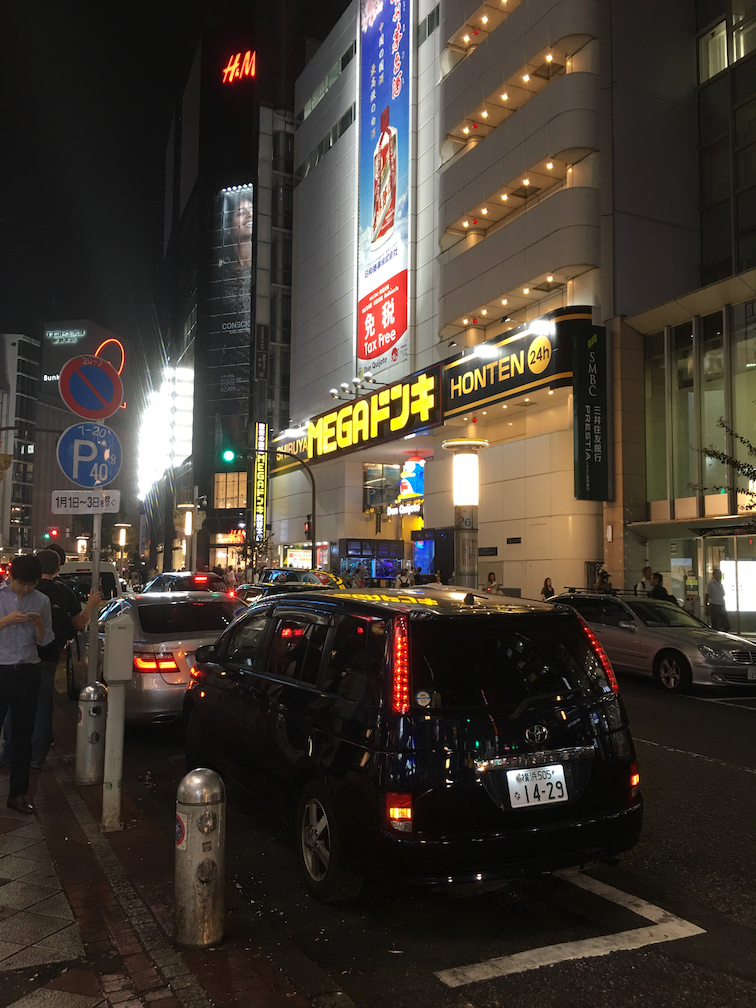 MEGA Don Quijote in Shibuya, Japan.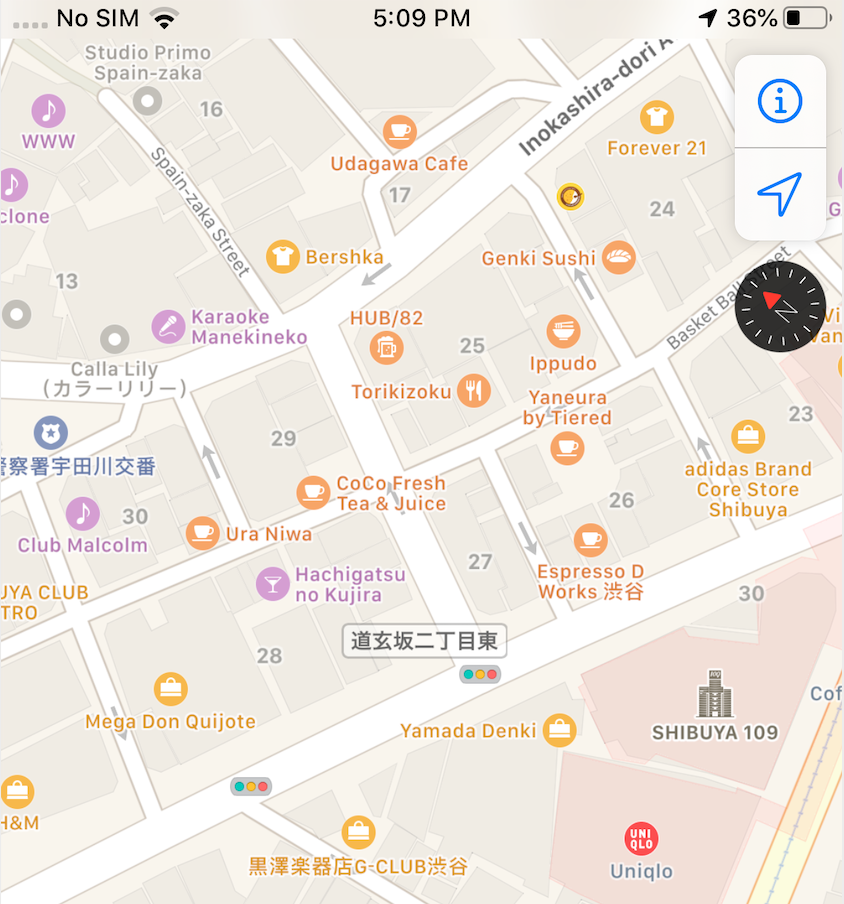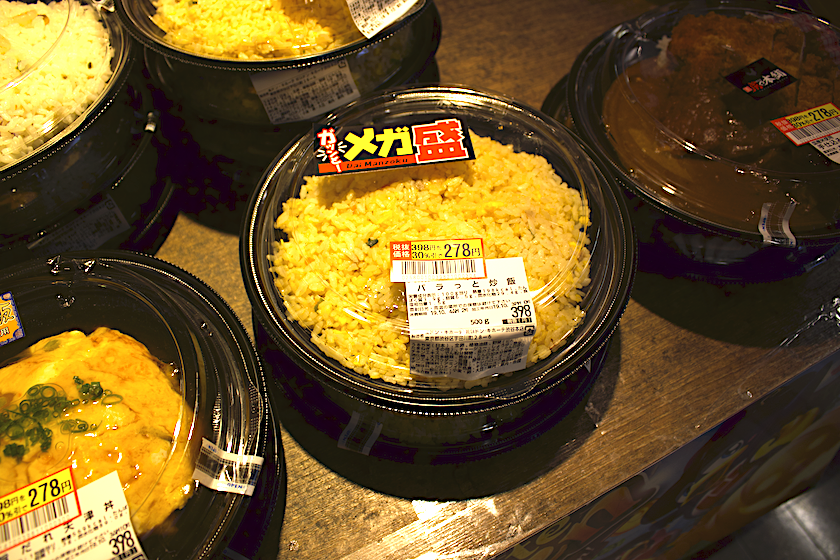 Loads of great meals cheap.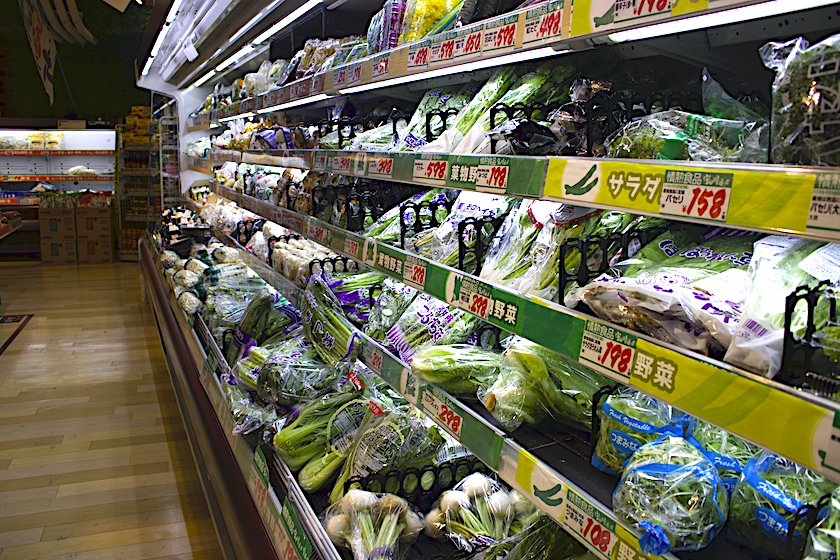 High-quality fresh produce cheap too.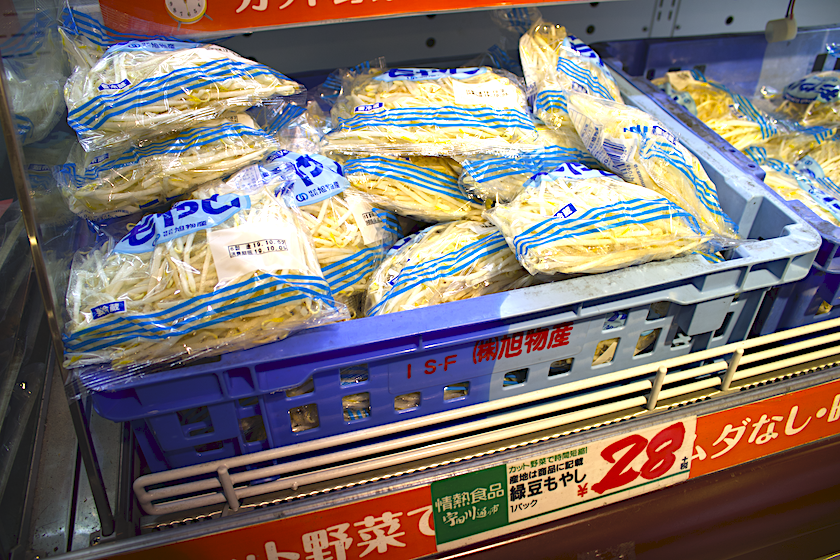 Bag of bean sprouts – ¥28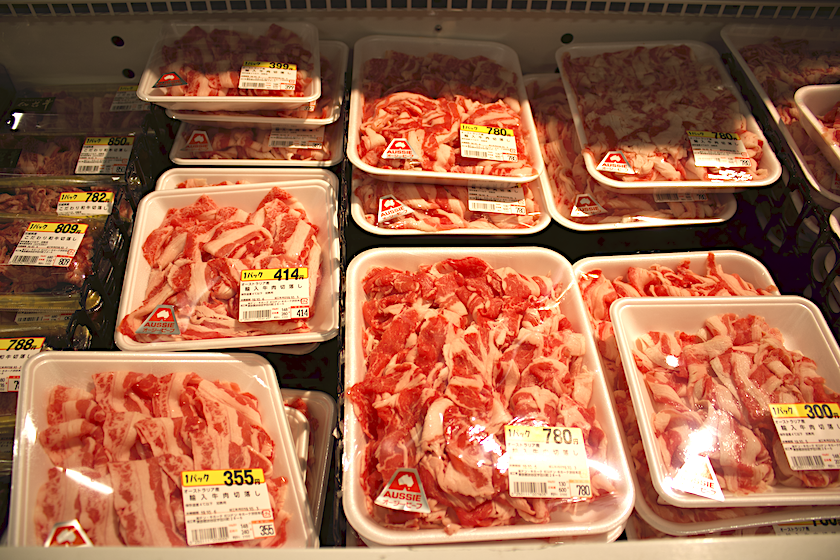 Some pretty high quality meat for low prices too.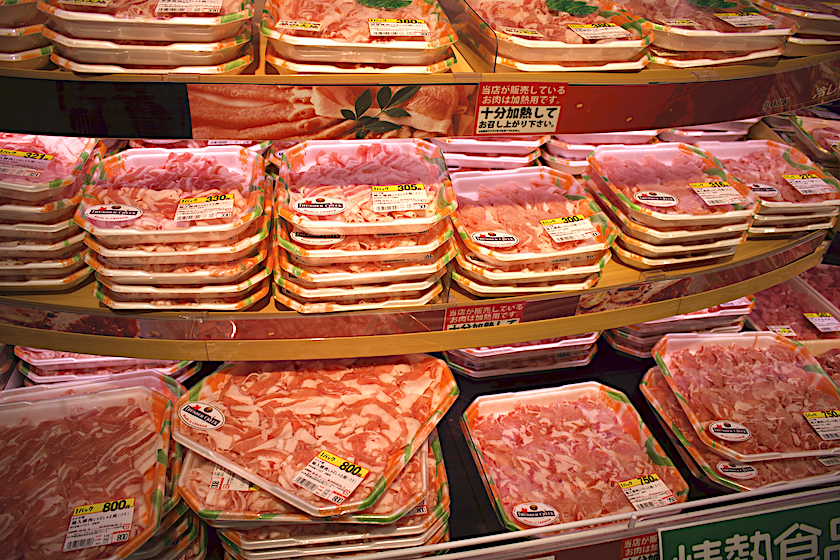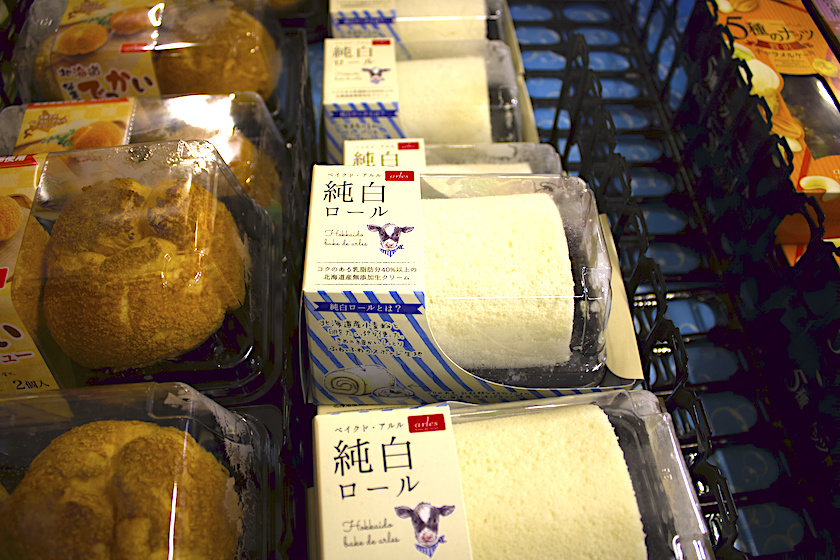 Even a cheesecake with milk from Hokkaido.
Also – if you like good burgers, just down the street 2 blocks is one of the best MOS Burgers in Japan.
LINKS
7 SURPRISES WHEN YOU FIRST VISIT A JAPANESE SUPERMARKET
JAPANESE SUPERMARKETS IN JAPAN – ALL YOU NEED TO KNOW
https://www.thetokyochapter.com/surprises-when-you-first-hit-the-japanese-supermarket/
https://www.tokyocreative.com/articles/18922-supermarkets-in-japan
BEST JAPANESE CHOCOLATE – EVERYTHING YOU EVER WANTED TO KNOW
How to Buy Cheap Food in Japan
International Supermarkets in Tokyo
VIDS
Check out the Critical Eats Japan channel – lots of good food vids.