©2019-2020 tenmintokyo.com
Name: Postal Museum Japan
Kind: Museum
Location: Tokyo Sky Tree @ 35°42'36.40″ N 139°48'45.84″ E
Address: 1 Chome-1-2 Oshiage, Sumida City, Tokyo 131-8634, Japan
Our Rating: ⭑⭑⭑⭑☆
Worth it? Yes.
Last updated 6/27/2020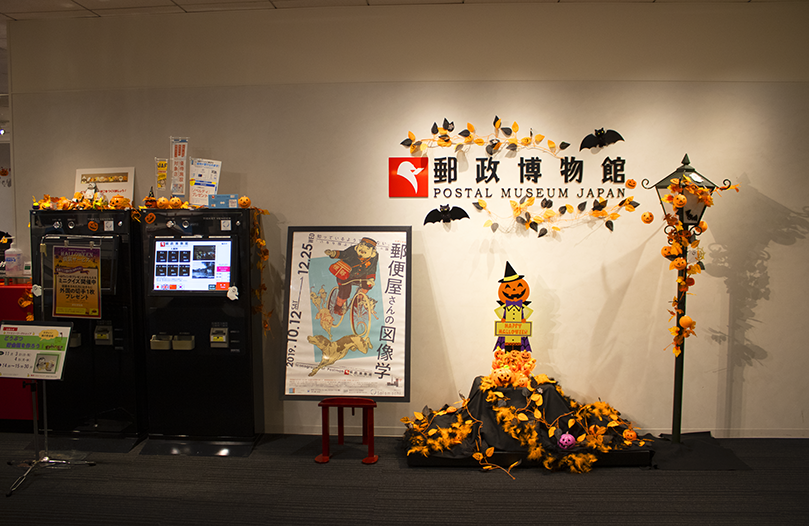 Page takes a while to load due to photos.
Also see our full Tokyo Sky Tree Superguide + ONE @ Tokyo Hotel pages.
At Tokyo Sky Tree, there is an awesome Japanese postal museum – the Postal Museum Japan. Admission is about $6 and it's well worth it.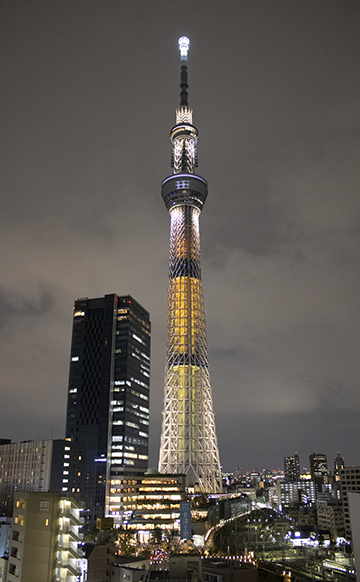 The museum is extremely well done + includes many artifacts going back as far as the late 1800's. There are delivery vehicles, uniforms, advertisements, post boxes, and even the world's only comprehensive collection of every stamp ever issued worldwide (the collection is so huge + valuable, you're not allowed to photograph it).
To get there, take the Hanzomon Metro Subway line to Oshiagé/SKYTREE Station, go up through the TOKYO SKY TREE mezzanine station area, and then take the vast escalators up to the ground floor. Go to the 6th floor from the Tokyo Solomachi Bldg. entrance (there's a side elevator in the lobby), take the elevator there, and then exit left to the Postal Museum. Tickets are at the front counter. There is also a huge Family Mart conbini (convenience store) on the lower escalator level.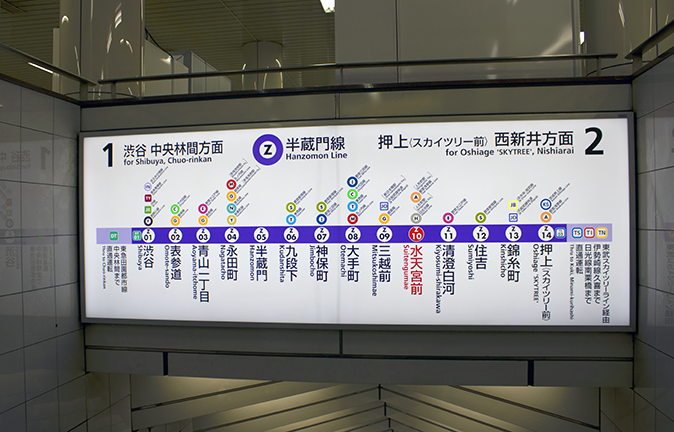 Hanzomon Line Map. Oshiagé/SKYTREE station is on the far right (east), Shibuya, the western terminus is on the far left (west). Notable stops include Kinshicho, Suitengumae, Otemachi, Omotosando, and the western terminus, Shibuya. Shibuya, Nagatcho, Otemachi stations are major interchange points for other lines (indicated by the colored circles above stations on the above map). At 5 of the stations you can change to the Ginza Line for Akihabara and Ginza stops.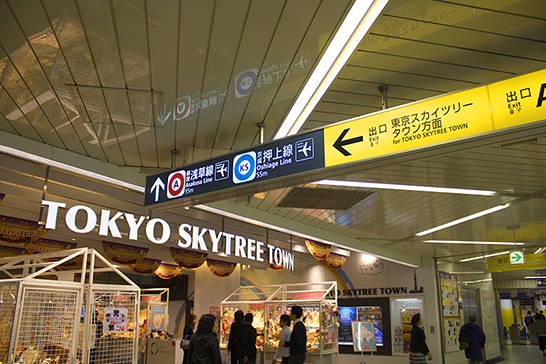 Head up out of the station to the TOKYO SKYTREE TOWN mezzanine, then hang a left here to get to the escalators up to the lobby. There are lots of stores and vending machines here. There is also a huge map. Note the color-coded Metro exit sign in yellow.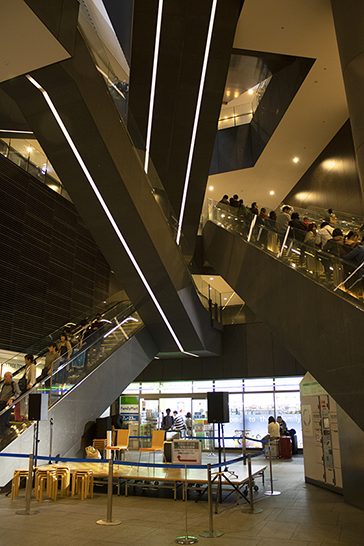 The massive escalators from the station mezzanine area up to the Solamachi Bldg. lobby. A Family Mart conbini is straight ahead. Note there are also a few coin lockers on the right where you can stash your stuff while @ Sky Tree if they are not all in use.
As a footnote, at the Tokyo Solamachi Bldg. there's more to do: 2 long food court hallways, a massive food/gift floor, an aquarium, an info desk, a rooftop terrace outside Sky Tree itself, coffee shops, and various other attractions – and tickets to the Sky Tree's 2 spectacular observation decks (floors 350 + 450). Cost for the observation decks is around $34 per adult as of 2019. Be sure to check out the glass floor in the 1st observation deck – for a dizzying view of the ground 350 floors below: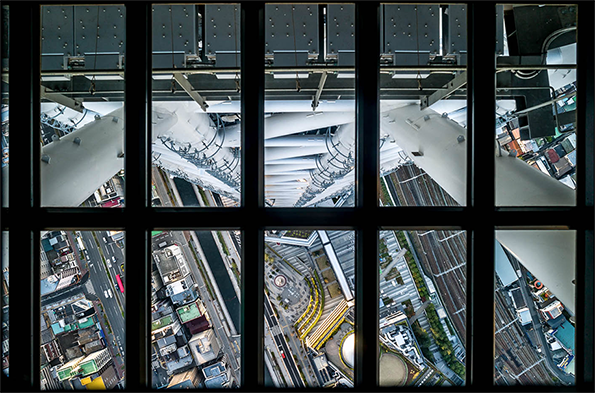 Glass floor in 1st Tokyo Sky Tree observatory.
There's a complete Tokyo Solamachi floor guide here.
You can also walk all the way around the Sky Tree/Solamachi complex on the sidewalks outside. On the north side of the complex is another subway line – the Tobu subway.
Within a block or two of Sky Tree are a Post Office, Life Supermarket, Mr. Donut, Sizzler restaurant, a MOS Burger, several conbini (convenience stores), and a great hotel called ONE @ Tokyo (about $100-$120/night). ONE @ Tokyo also has a limited small free bike parking rack for guests. Sky Tree also has one but it is very expensive – about $20/day – and it has a rolling shutter which closes @ midnight. There is also a small coin laundry on a side street near ONE @ Tokyo. ONE @ Tokyo also has a great rooftop patio and observation deck where you can get spectacular views of Sky Tree and the town of Oshiagé.
Also nearby on the Hanzomon Metro Subway Line is Sumiyoshi. The Hanzomon Line is interesting because it's one of the most convenient lines in Tokyo – Oshiagé/SKYTREE is the eastern terminus of the line, but just a few minutes to the west and you're at Tokyo Station which is a great area to explore + walk around in. The 2nd stop on the line from Sky Tree – Kinshicho – is also well worth a stop and look around. In fact you can walk from Sky Tree to Kinshicho to the south in about a 1/2 hour. Near Kinshicho is TOBU Hotel Levant – a Sky Tree Partner Hotel. There is all sorts of good shopping in Kinshicho – including 3 major depato (department stores) – OIOI (Marui), Termina, and PARCO/SEIYU. In the basement of OIOI there is an excellent Japan Meat stop with great midnight grocery sales, and there's an inexpensive SEIYU in the basement of the PARCO, right next to the Metro exit. All of this is in Kinshicho about 1.5 miles to the south of Sky Tree. If you're a meat-eater you can bring back a good haul from Japan Meat or SIEYU and cook it up in your hotel room. You can even find a whole tin of Danish butter cookies at midnight SEIYU sales for 100¥ (around $1). Well worth a few miles' walk.
There is also a very nice First Cabin capsule-style hotel near Suitengumae Station on the Hanzomon Line (Z10) just two more stops to the west. The staff is more than friendly and speaks English – and the place is spotless. It's tucked back off a side residential street in a quiet neighboorhood, just next to the Sumida River – but worth a stay if you don't want to stay at a more expensive hotel near Sky Tree.
Just next to the Life Supermarket outside Sky Tree is also another hotel – The Richmond Hotel.
The Museum
Once in the Solamachi/Sky Tree lobby, take the elevators to the 6th floor. There you can buy tickets @ the museum's front desk for $6.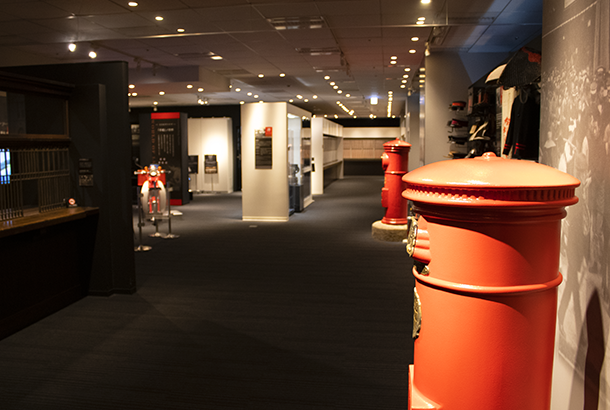 Inside the museum. The world's largest collection of postage stamps is at the far end.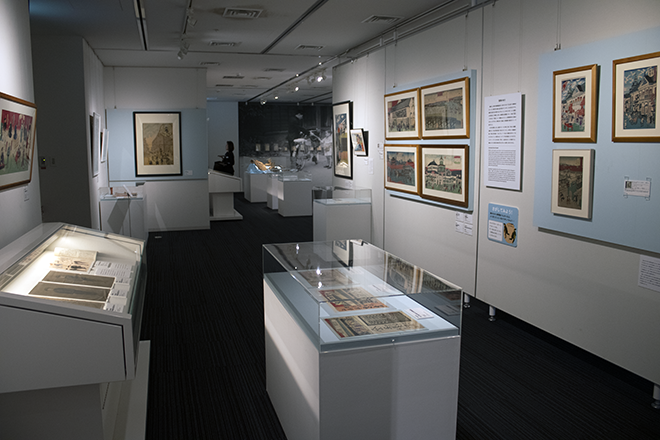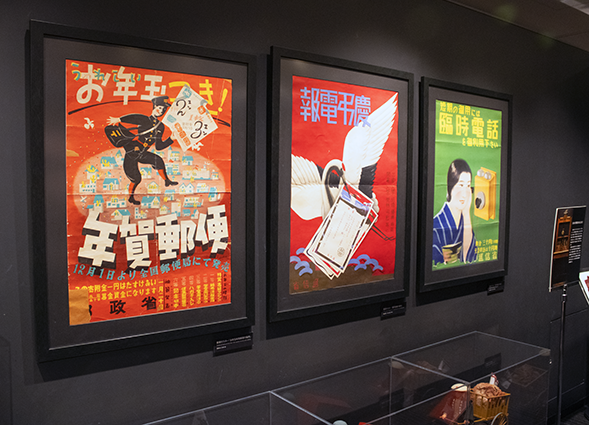 Late 1800's postal advertisements.
The museum has all kinds of historical artifacts worth checking out: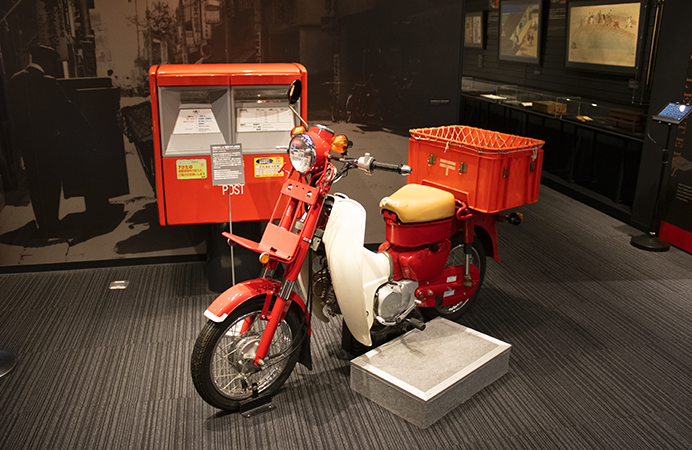 Delivery scooter from the 1960's.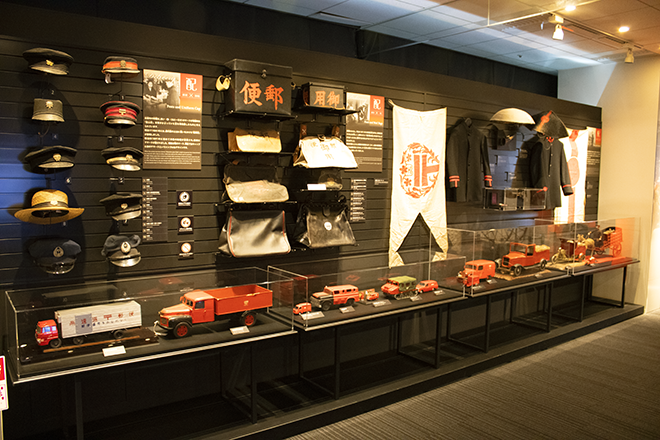 Delivery worker uniforms spanning close to 200 years.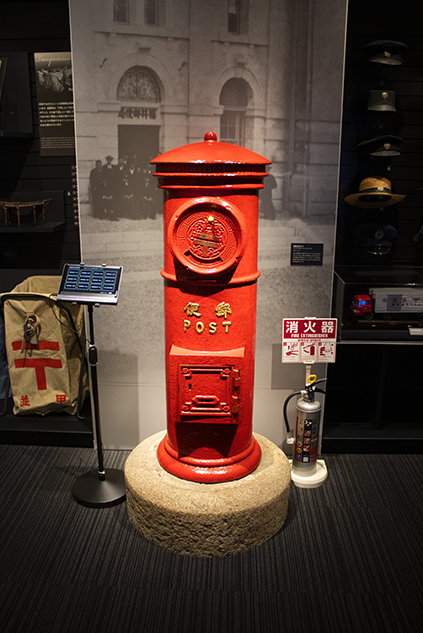 Mailbox from early 1900's.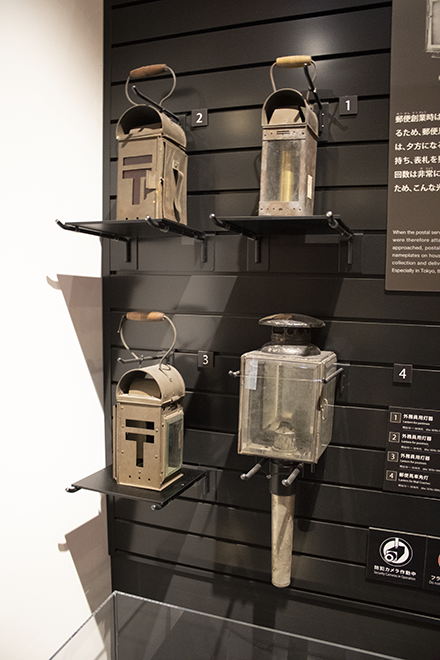 Early postal lanterns.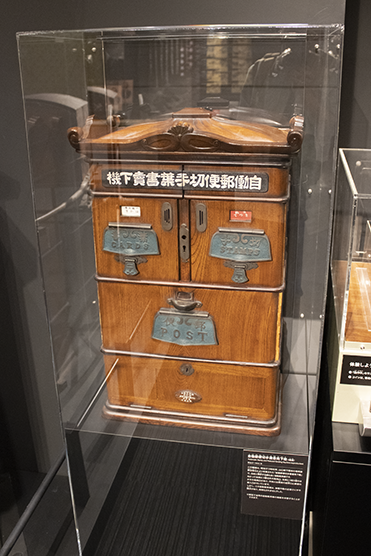 Early post box from late 1800's.
That's it for now. Enjoy your trip to the Postal Museum Japan and Sky Tree. Plan to spend around 2-3 days total in the area as there's lots to do. The lines for the observatories are generally a mob scene – especially on weekends, so plan accordingly. Expect lots of screaming kids on weekends.
LINKS
Floor Guide @ Tokyo Sky Tree
Inside A Japanese Post Office (With a few donuts)
VIDS