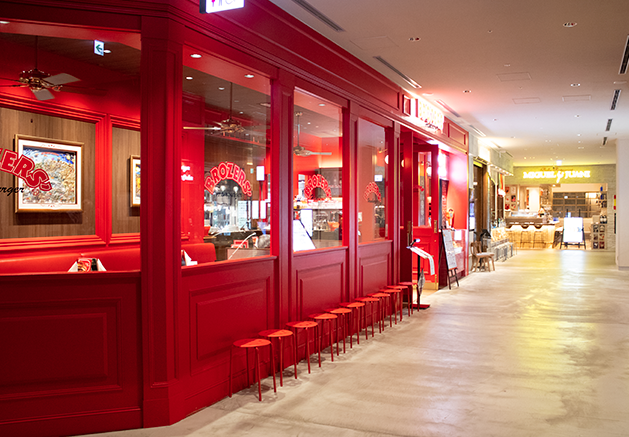 Name: Brozer's
Kind: Food
Where: Takashimaya Annex Bldg. @ 335°40'50.80″ N 139°46'21.81″ E
©2019-2020 tenmintokyo.com
Just a few blocks east of Tokyo Station, on the top floor of the Takashimaya Annex Bldg. is a fabulous burger place called Brozer's. This place is an absolute must-see in Tokyo.
They've got a wide variety of food including big burgers, chicken, and grilled cheese, as well as salads, sandwiches, and loads of drinks. Well worth checking out. A big burger plate with fries will run you about 1200¥ ($12) – more with drinks or desert. But….. for dessert you might want to instead stop just north of Tokyo Station at Sarabeth's, which is a little more spendy, but worth it. After walking all day, you're going to need food and lots of it. Brozer's fits the bill.
There is also one in Ningyocho.
The one near Tokyo Sta. is easy to get to:
Exit Tokyo Sta. on the Yaesu (east) side. You'll come out roughly on the right below: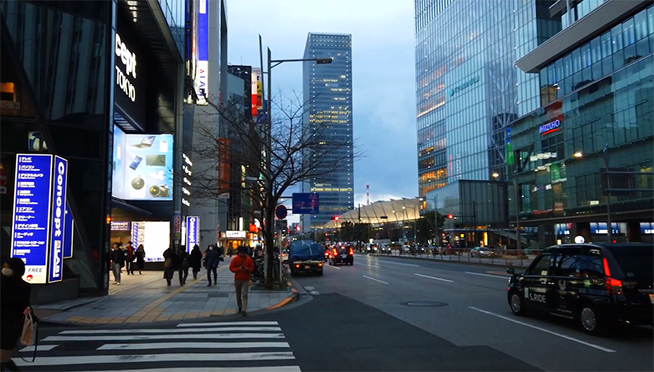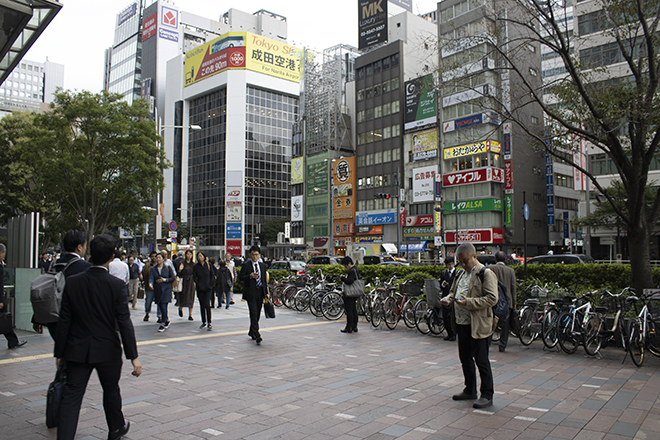 Tokyo Sta. Yaesu side north east exit.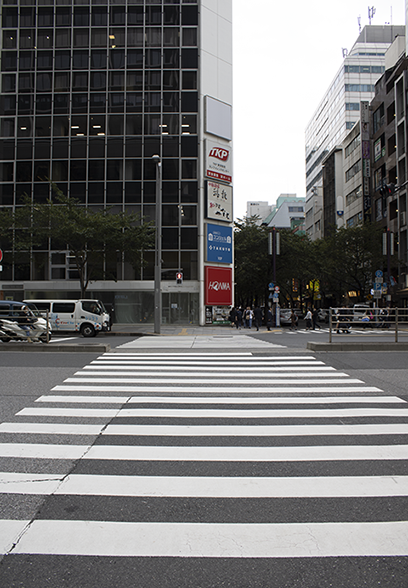 Just across the street you'll see the entrance to this tree-lined side street. Wait for the light, head over, and stay on the left sidewalk.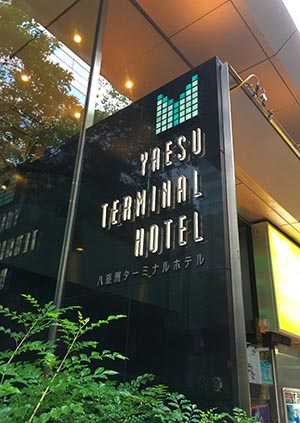 Cruise on down the street past the Yaesu Terminal Hotel on the left.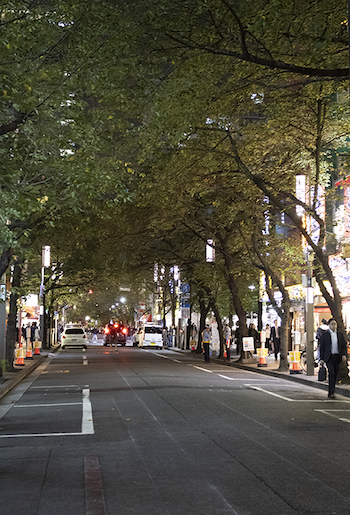 You'll be on this here tree-lined street. Head east 2 blocks or so.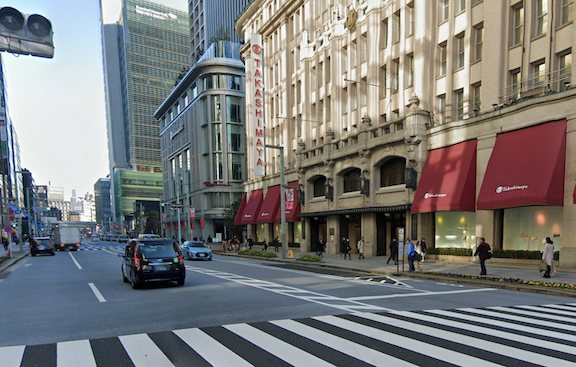 At the next mega-intersection hang a left. Go north past the large Takashimaya Bldg. on the right (shown above), up to the Takashimaya Annex Bldg ("Takashimaya SC") one block north. It's the smaller grey bldg. with the rounded corner. Head in the large glass door at the rounded corner. Brozer's is on the top food court floor.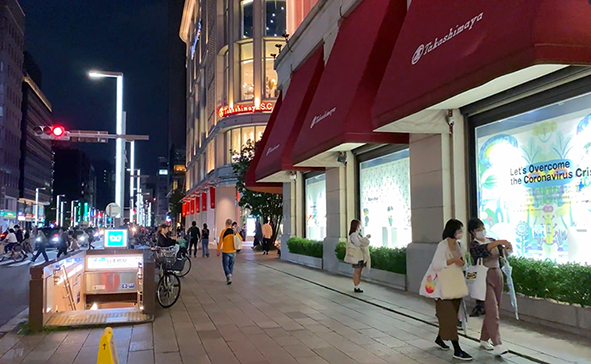 Another view @ night. The entrance is the round corner on the bldg. @ the next intersection. Also note the Metro station entrance on the sidewalk on the left.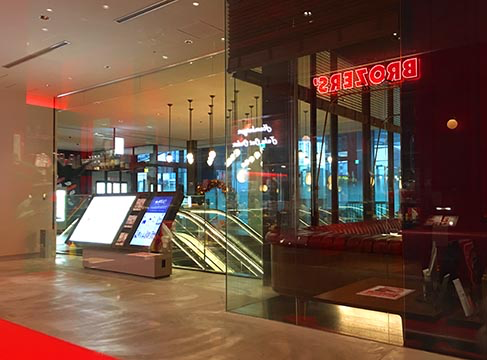 Take an elebator (elevator in English) or wind your way up through the various stores on escalators. As you exit the escaltors at the top Brozer's is on the left.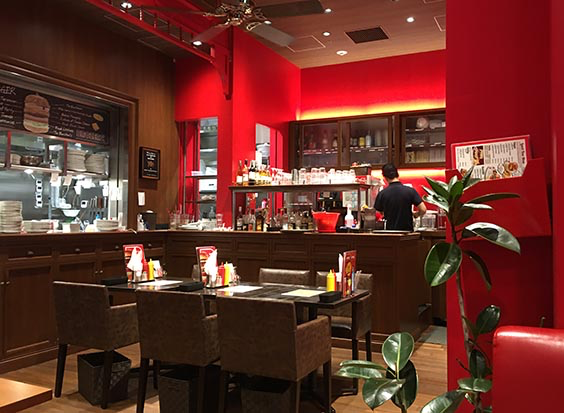 Wait to be seated. Grab a drink @ the bar if you like.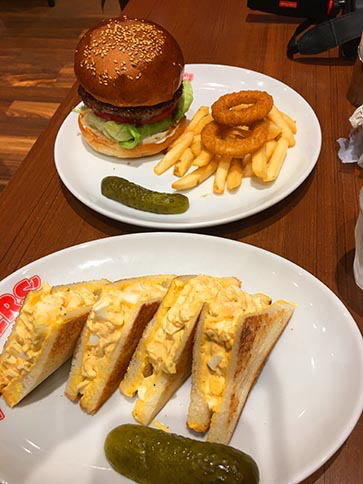 Order and chow down. After a full day of walking, you can easily eat all this food in a few minutes – tripple decker homburg (hamburger), fries and rings, pickles, and a full grilled chesse on toast. Around $12 total. You may even still be hungry after all this so get ready for seconds, or for dessert. You can order up until 10:00 PM (22:00 as they say in Japan). Enjoy!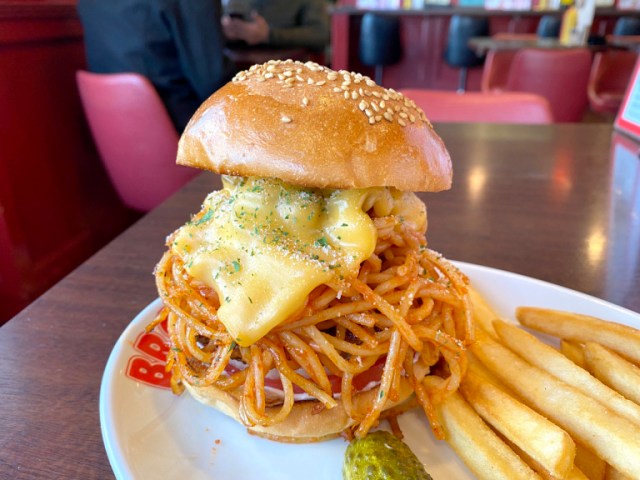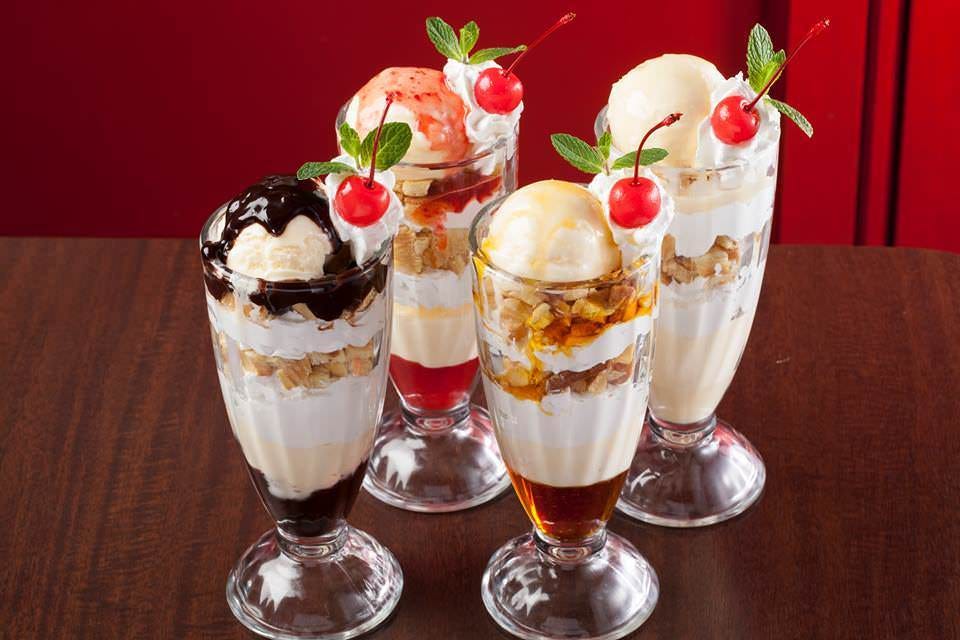 LINKS
http://tokyofood.blog128.fc2.com/blog-entry-98.html
BROZERS' Ningyocho (Takeout & Delivery)
We try Brozer's ridiculous Tomato Spaghetti Burger because we love carbs and can't help ourselves