Free Wifi: No
Location: 35°48'08.33″ N 139°42'58.71″ E
Stations: Kawaguchi Station, Keihin–Tōhoku Line
Worth it? Yep.
Our Rating: ⭑⭑⭑
Updated 11/3/2021
©2021 tenmintokyo.com
Kawaguchinishi Park (Kawaguchinishi literally means "west river exit" in Japanese) is a cool little round park in Tokyo's northern Saitama prefecture about 1 mile north of the Arakawa River.
Kawaguchi City has an official site too.
Access
You can walk to the park fairly easily from the south around Akabane or Itabashi – it's only a few miles.
For train access you only have 1 close choice: Kawaguchi Station on the Keihin–Tōhoku JR Line. Kawaguchi Station is just 1 stop north on the Keihin–Tōhoku JR Line from Akabane Station to the south.
If you take the train, exit to the west, then head north.
Just to the south of the park there is also a large bus stop area.
Area Layout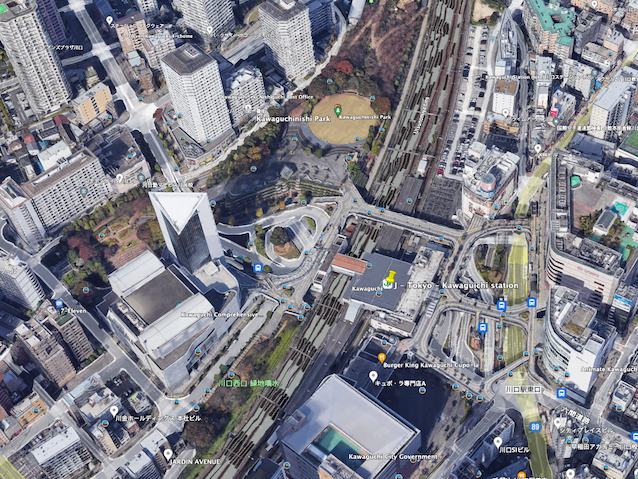 Kawaguchinishi Park is the round circuilar park to the north. The station is the small grey building just southeast of the park. There's also an interesting square.
Central Square
Just to the northwest of the station there is also a central area with several depatos (department stores), including a huge SOGO and a large game/pachinko/entertainment complex right across the street. If you have extra time it's worth a look.
The side streets in the area are also worth exploring.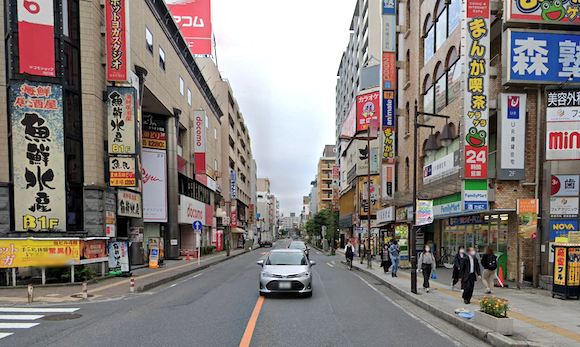 "Michelle" Bronze Statue by Kyoko Asakura
Also in the park is a larger than life-sized bronze statue titled simply "Michelle" installed in 1993 by the late artist Kyoko Asakura. The figure depicts a young western woman sitting on a block of marble.
Conclusion
If you happen to be in the area and want to take a short break to enjoy the greenery, pop in and relax for a bit.
LINKS
https://en.wikipedia.org/wiki/Akabane_Station
https://en.wikipedia.org/wiki/Arakawa_River_(Kant%C5%8D)
https://en.wikipedia.org/wiki/Saitama_Prefecture