Name: sequence Hotel Suidobashi
Kind: Hotel
Location: 35°42'09.19″ N 139°45'11.95″ E
Station: Suidobashi Station, JR Lines
Free Wifi: Yes
Our Rating: ⭑⭑⭑⭑⭑
Worth it? Totally.
Site: sequence
Updated 8/21/2021
©2019-2021 tenmintokyo.com
Tucked away just behind Suidobashi Station in west Tokyo is the brand new fabulous hotel sequence.
The hotel is very convenient and right across from the station. Tokyo Dome City is just to the north. It also has a nice restaurant.
There is also one in Shibuya to the south and one in Kyoto.
If you're in the Suidobashi/TDC area and need a nice hotel, check it out.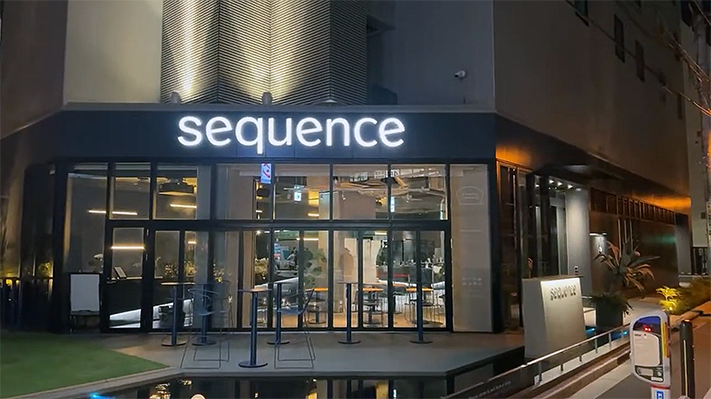 The new sequence hotel.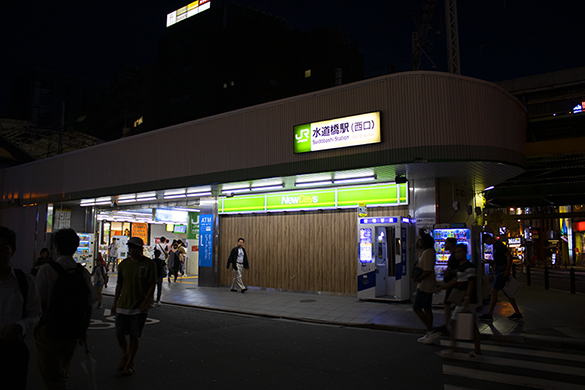 Suidobashi Station at night.
LINKS
Suidōbashi Station – Wikipedia
Suidobashi Area Guide | Tokyo Cheapo
VIDS
The hotel is visible towards the end of this video by Totally Drew.