Name: UNLIMITED COFFEE BAR
Kind: Café
Location: Oshiagé @ 35°42'32.41″ N 139°48'31.23″ E
Address: Sumida-Ku, Narihira 1-Chome 18-2, Tokyo
Stations: Oshiagé <SKYTREE> Station, Metro Hanzomon Line, TOBU Sky Tree Station
Map: https://tinyurl.com/yckz8hx9
Free WiFi: Yes.
Worth it? If you're in the area.
Our Rating: ⭑⭑⭑
Last updated 9/21/2021
©2021 tenmintokyo.com
Also see our Tokyo Sky Tree Superguide and Hanzomon Line Posts.
At the southwest corner of Tokyo Sky Tree, at the intersection of Rt. 453 heading to Asakusa and Daimon St. heading south is a great little café called UNLIMITED COFFEE ROASTERS – and Barista Training Lab Tokyo.
Sky Tree is just 1 block north of the café.
The shop offers brewed + hand-poured coffee, and has a dazzling array of dozens of different flavors of coffee from all over the world. The interior wood paneling and laid-back atmosphere of the shop make for a nice, relaxed vibe. The shop owners are really cool.
Access
The easiest way to get to UNLIMITED COFFEE BAR is to take the Metro Hanzomon Line to Oshiagé <SKYTREE> Station, which is about .3 miles east on the east side of the Sky Tree complex.
You can also take one of the TOBU rail lines to TOBU Sky Tree Station which is on the north side of the Sky Tree complex.
From Oshiagé <SKYTREE> Station, exit from the east exit, then head south on the sidewalk past Central Square Life complex, then follow the sidewalk as it curves around the Sky Tree SOLAMACHI complex, head west to the end of the complex, turn left at the large bridge with a water pipe (Tobu Bridge), then head 1 block south. UNLIMITED will be on your left on the corner.
There is also a large bike locker on the southwest corner of the complex – but it's really expensive, and it locks around 11 PM every night.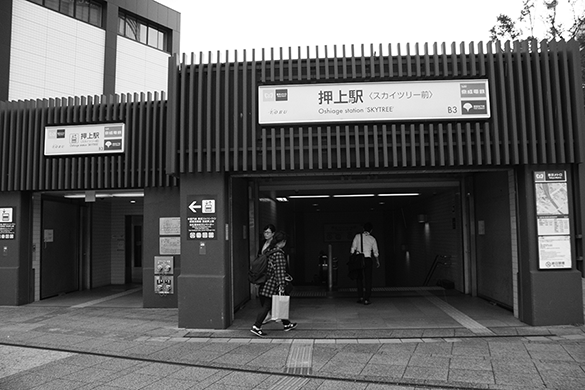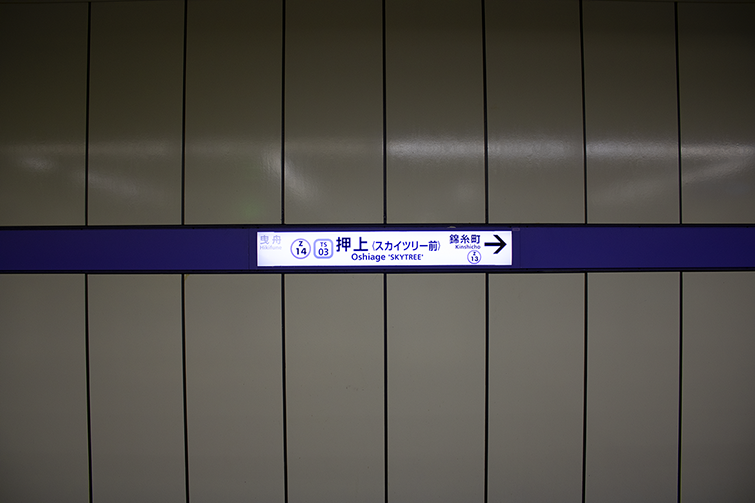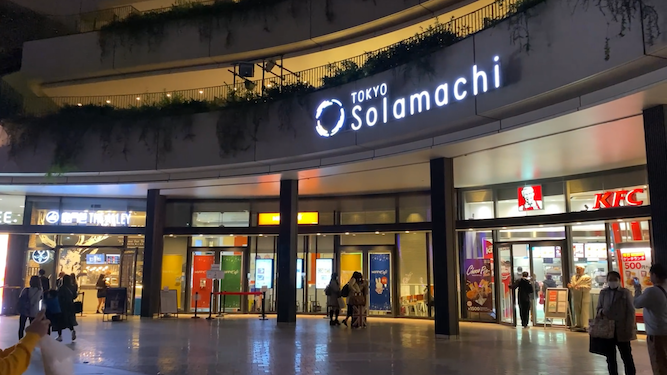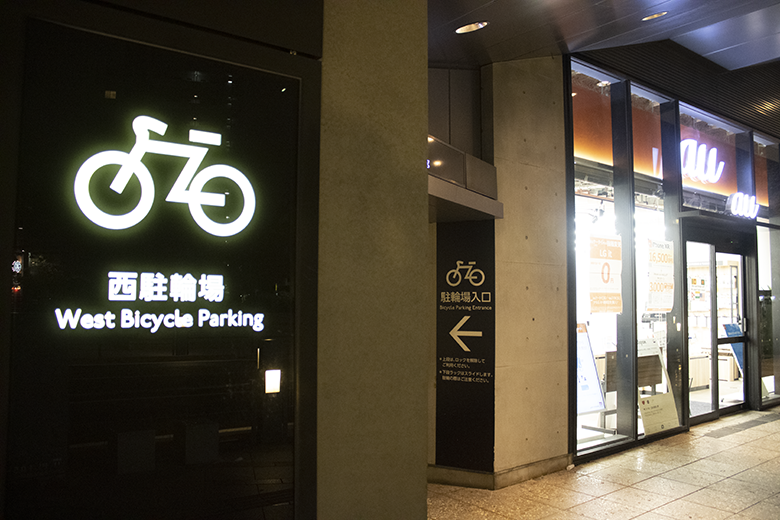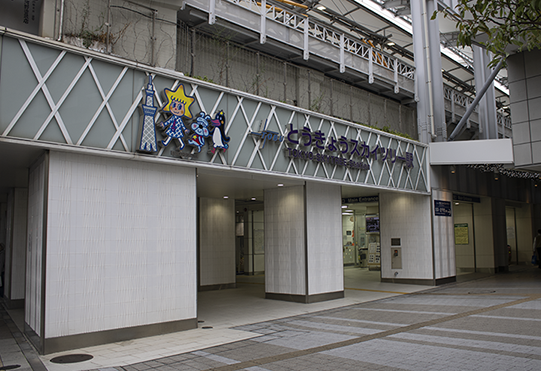 TOBU Tokyo Skytree Station on the north side of the complex. From here do a 180 and head west, turn left at the next corner onto Daimon St., then head south 2 blocks over Tobu Bridge to the café.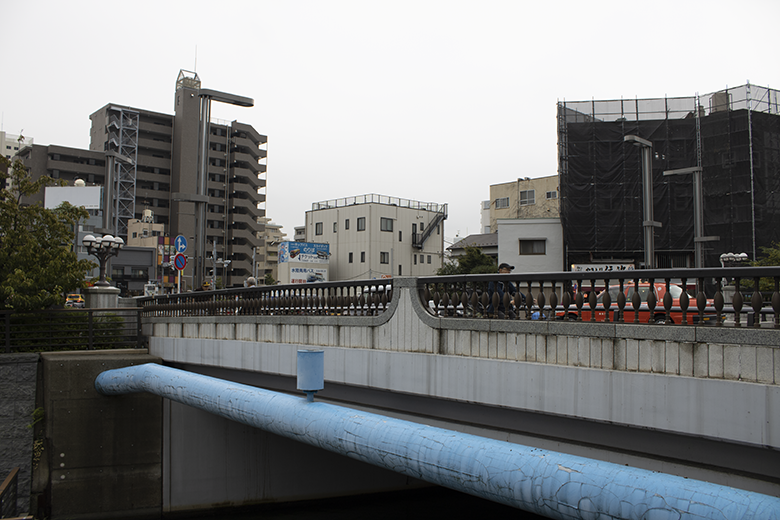 Tobu Bridge. Head left (south) at the next corner.
Kiba Park
If you're up for a little adventure after your brew, you can also check out the fabulous Kiba Park just 2.25 miles to the south on foot or by bike. We've ridden this entire distance on bike and it's an enjoyable ride – also taking you through the small town of Kinshicho along the way. See our Kinshicho Superguide for more info.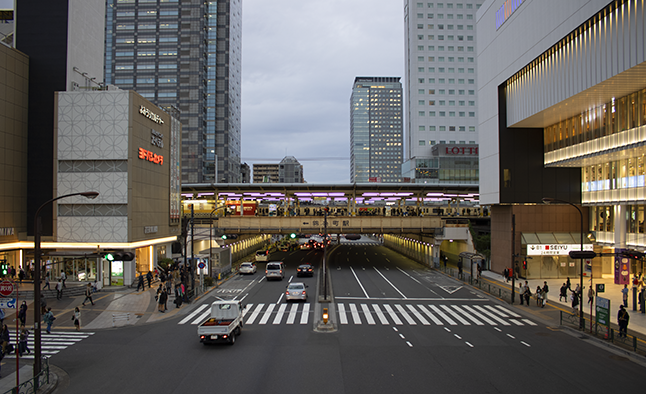 Kinshicho just south of Sky Tree, which is hidden behind the tall skyscraper on the left. Japan Meat in the basement of the PARCO complex on the right has fabulous midnight grocery sales from time to time.
Enjoy!
Additional Photos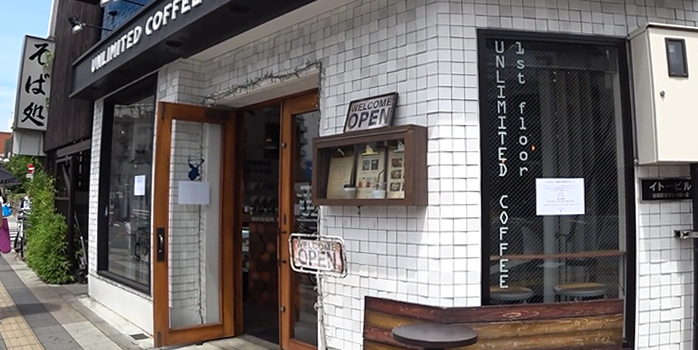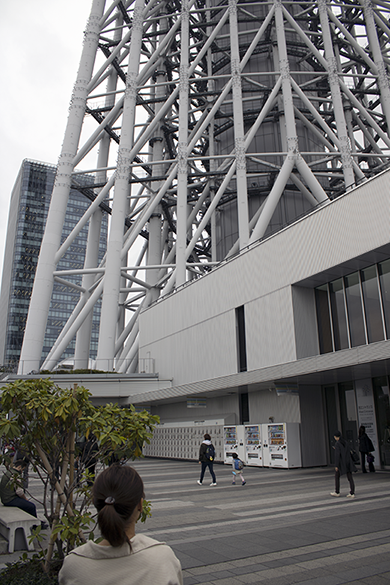 Sky Tree is astonishingly huge – its scale doesn't dawn on you until you approach from a distance. Each one of those outer posts are around 16′ in diameter.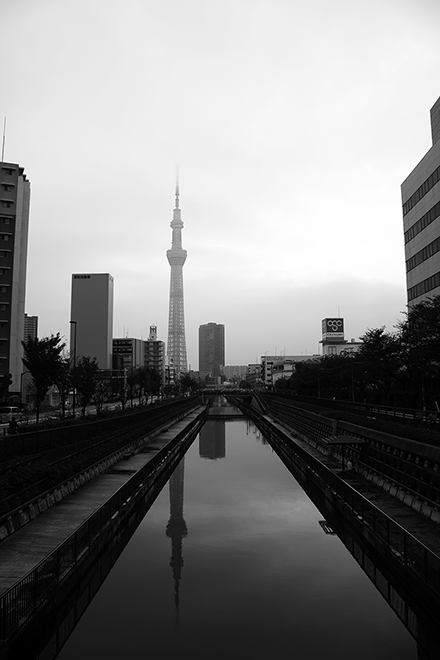 Sky Tree from some 2 miles away on the Yokojiken River.
The groaning city in the gathering dark.
If you continue south from here, you'll come to Sarue-Onishi Park – in Sumiyoshi.
LINKS
スペシャルティコーヒー & バリスタギアUNLIMITED COFFEE ROASTERS
Endless Possibilities At Unlimited Coffee Bar In Tokyo
https://www.tokyo-solamachi.jp/
VIDS